Tyler, the Creator and L-Boy Get Sensitive With Adult Swim's 'The Jellies'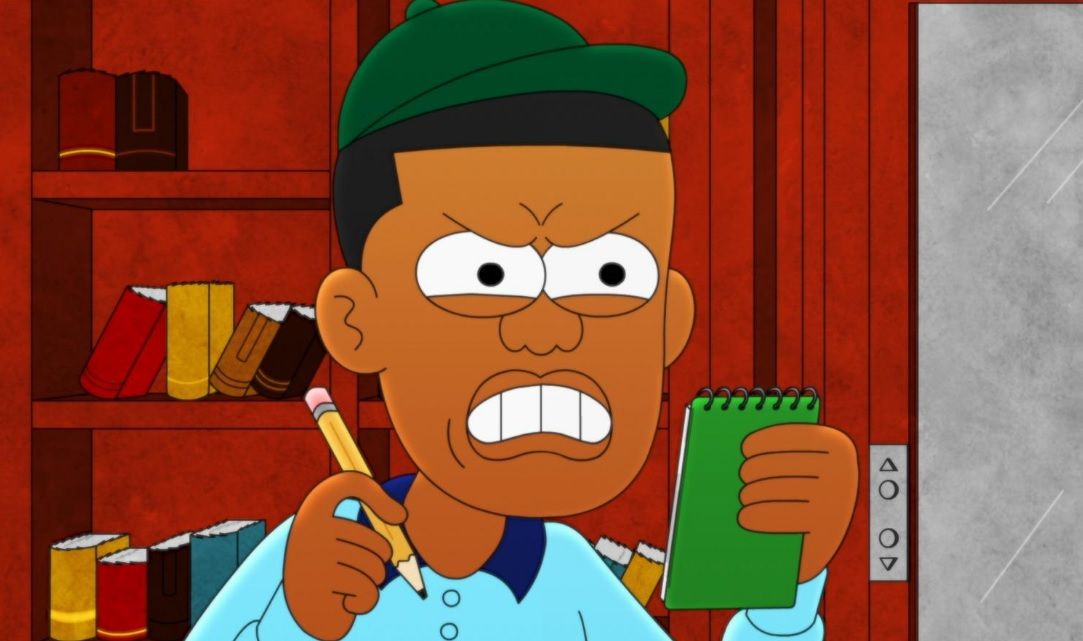 The animated comedy The Jellies may seem like a sensitive look at a kid's family life, but co-creators Tyler Okonma, aka the cult rapper Tyler, the Creator, and Lionel "L-Boy" Boyce insist the whole project is just a product of their boredom.
"We came in blind," Tyler tells Newsweek. "One day we were sitting around and just decided to make a cartoon."
The Jellies feels tailor-made for a specific demographic: packed with '90s references, jokes about hip-hop stars, and visual puns, it will air late at night on Adult Swim, the most popular network for millennials. Tyler says he expects to broaden his fan base with The Jellies, as he's amused by the diversity of his admirers since the release of his recent album, Flower Boy. "An old white woman asking to take a picture of me at a Flaming Lips show?" he says. "That's tight."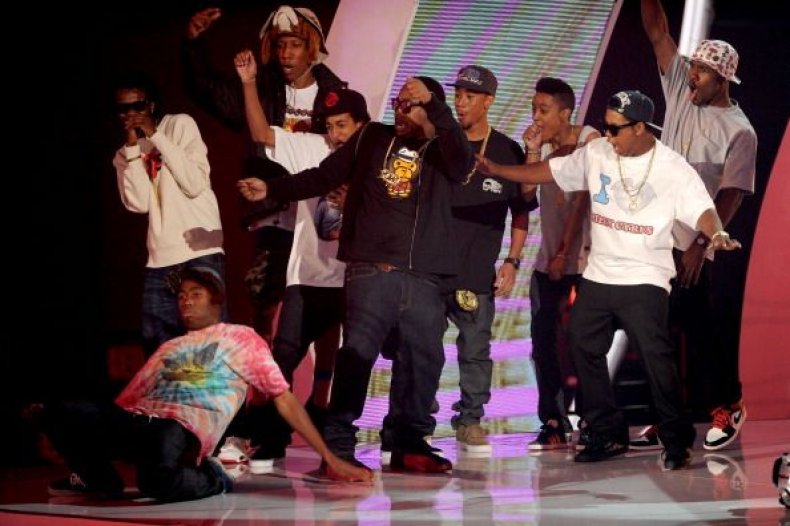 Both Tyler and Lionel were part of Odd Future, a rap collective that was beloved by fans for their dark humor, onstage antics and brightly colored merch and clothing. They collaborated on Odd Future's Loiter Squad, the trippy Adult Swim sketch show that they co-wrote and starred in, so The Jellies isn't their first comedy project together. It is, however, their first narrative comedy.
"We would wing it a lot of the time on Loiter Squad," Lionel explains, "but on The Jellies we had a whole writers' room to help us dig into the themes and really beef it up." Tyler adds: "Nothing had to make sense on Loiter Squad, it was all random. Here, we've got a narrative, and character development, and the storyline has to tie together by the end."
That storyline begins with a sensitive kid named Cornell Jellie, whom Tyler describes as "a little bitch—he's nothing like me." Cornell has a pet turtle, a collective of deep-voiced nerd friends at school, and his loving family of humanoid jellyfish who haven't told him he's adopted yet. Cornell's jellyfish mother, Lionel says, is a combination of his mother and Tyler's mother, who famously celebrated in the aisles at the VMAs in 2013 when her son won Best New Artist.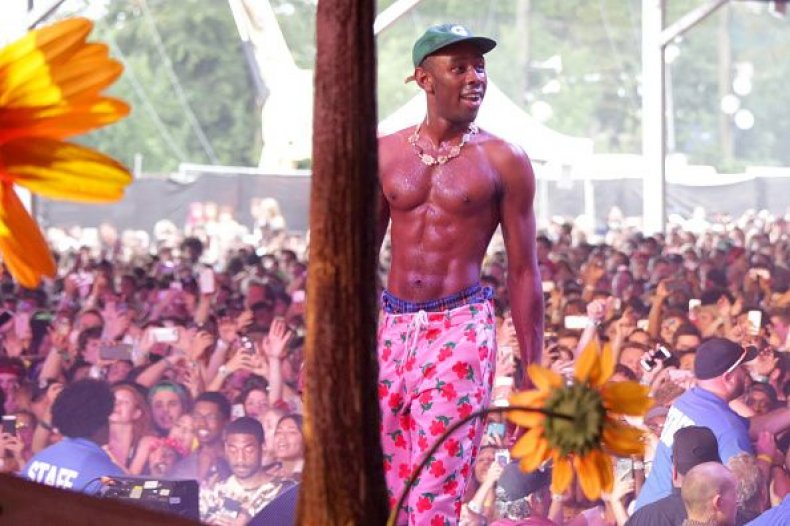 In The Jellies pilot, Cornell is so upset about his parents fighting that he tracks down their favorite R&B artist, who's now an old man living at Gangster's Paradise retirement home. Tyler says the retirement home, complete with an automated Coolio who welcomes guests, is full of references he and Lionel already had in their heads. "People write what they know, right? Lionel and I just knew a ton of '90s stuff, and we had a few writers in the room who were older than us, so they threw some stuff in too."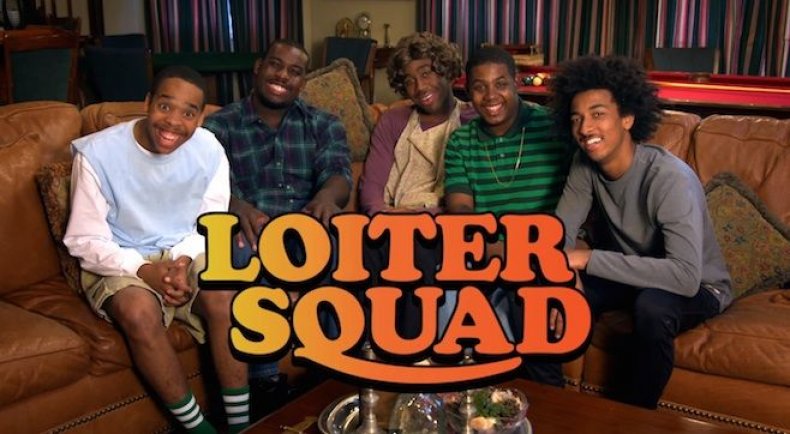 It's unclear whether The Jellies will encourage more old white ladies to ask Tyler and Lionel for selfies, but the show's sensitivity feels more in line with Flower Boy than the chaotic, screaming comedy on Loiter Squad. Cornell, who cries at the sight of his jellyfish parents fighting, sliding down his living room wall and cradling his pet turtle, seems like the kind of guy who'd write, "I'd give up my bakery to have a piece of your pie." That heartfelt line comes from the track "See You Again," which Tyler was shocked to hear on the radio recently. In an Instagram post that went viral, Tyler cries happy tears over the track's mainstream success.
Tyler will appear at his sold-out music festival and carnival, Camp Flog Gnaw, in Los Angeles on Oct. 28 and 29. He'll be joined by Solange, Kid Cudi, Lil Yachty, Migos and most of the other solo acts from Odd Future.
The Jellies premieres on Adult Swim at 12:15 a.m. October 22.