Tyler Perry Is a Billionaire—Here's How He Made His Money
Tyler Perry has become Hollywood's newest billionaire, according to Forbes.
The financial publication which keeps track of celebrities' net worths announced Tuesday that the longtime filmmaker's name is among other top earners such as Oprah Winfrey, Steven Spielberg and George Lucas.
Forbes' estimate is that Perry, 51, has a net worth at $1 billion having earned more than $1.4 billion in pretax income since 2005—not bad for someone who was once homeless.
An actor, writer, producer, and director, much of Perry's success comes down to him owning everything he puts his name to, with Forbes reporting that he owns the entirety of his creative output.
That's 22 films, more than 1,200 television episodes, at least two dozen plays and a 330-acre studio lot in Atlanta, Georgia.
"I love when people say you come from 'humble beginnings,' " Perry said in his Forbes billionaire interview. "[It] means you were poor as hell." It also makes success sweeter. "Ownership changes everything."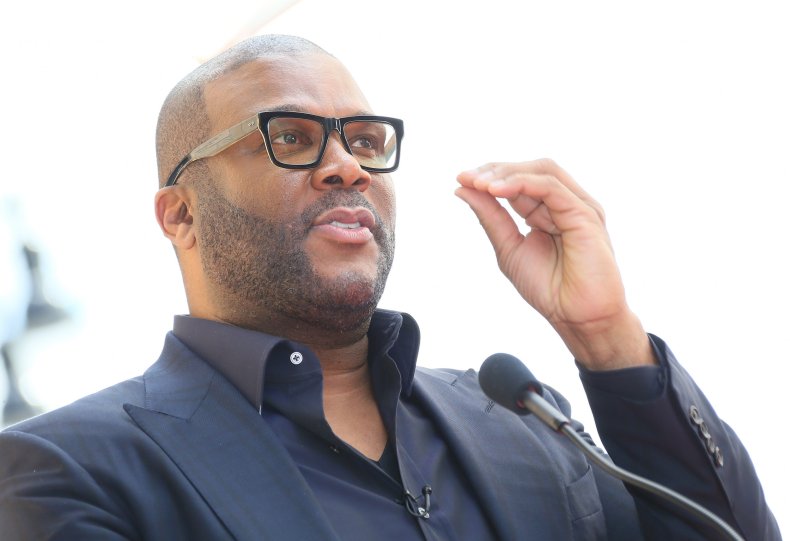 Here's How Tyler Perry Made His Money
Stage to Screen
Perry's career began as a playwright and developed a large following with an estimated 35,000 people a week attending his stage productions. This led to him funding his first movie, Diary of a Mad Black Woman in 2005, which went on to gross over $50 million.
Perry's foray into the world of television started with The CW buying his series House of Payne, which pulled massive ratings. TBS took note and offered $200 million of which Forbes said Perry pocketed an estimated $138 million.
Madea Movies
14 Madea movies came out in 11 years, grossing more than $670 million at the box office and netting Perry about $290 million in fees and profit, Forbes estimates.
Atlanta Studios
Perry now owns a 330-acre studio near Atlanta which is home to his creative projects.
The expansive lot—which is more than twice the size of the storied Warner Bros. backlot in Burbank, California—is also used by other production companies, which provides huge earnings for Perry.
The site is worth $280 million and has seen Perry use that as leverage on a huge deal with ViacomCBS—the company pays him $150 million a year for new content and gives him an equity stake in streaming service BET+.
Perry has rented studio space in his Atlanta lot to major productions including Disney's Black Panther and AMC's The Walking Dead.
"I own the lights. I own the sets," Perry said."So that's where the difference is. Because I own everything, my returns are higher."
The Georgia Film Office told Newsweek that Perry has made a huge impact on the film scene in the state of Georgia.
"Tyler Perry has made a major impact on the film scene in the State of Georgia, finding creative ways to develop new opportunities and to give back to the community," Georgia Film Office Director Lee Thomas said.
"His holdings here in the state have put his studio back to work quickly following COVID-19, and we look forward to his continued success."
BET
Perry got in the streaming race early and aside from the BET+ deal, the network will pay him $150 million annually to produce a minimum of 90 episodes of new TV each year until 2025.
The rights to these shows, which includes House of Payne, Meet the Browns and For Better or Worse, will revert to Perry after 2025.
"Ownership"
Perry credits Oprah Winfrey with teaching him the importance of ownership.
Speaking about Winfrey to Variety last year, Perry said: "I wouldn't be in the seat that I am now if I didn't understand how important it was to own everything you do—own your brand, own your show, own your movies."
According to Forbes, Perry's films alone have grossed nearly $1 billion to date, and he owns the rights to all of them.
"Ownership for me was easy because I was underestimated," he said. "They said, 'Sure, you can own it.' They didn't think it'd be worth anything."
Update 9/2/20: This article was updated with comment from Georgia Film Office Director Lee Thomas.