Will 'Teen Wolf' Eye a Reunion? Tyler Posey Talks Possible Movie
Fans of Teen Wolf said goodbye to the MTV series in September 2017, but star Tyler Posey claimed Tuesday he's open to the possibility of it receiving the reboot treatment in a film format.
The supernatural thriller follows Posey's character Scott McCall, who was a social pariah at his high school. He gets bitten by a werewolf the night before his sophomore year was set to commence, which subsequently made him one as well.
The series proved to be a massive success for MTV. It scored six seasons and a cult following during its time on air. The show made stars out of Posey and his castmate and best friend, Dylan O'Brien, as well.
"For Teen Wolf, that's what I've said since the beginning of that show. I've always wanted to do that," Posey, 26, said Tuesday during an appearance on PeopleTV's Chatter. "So, I'm all for it."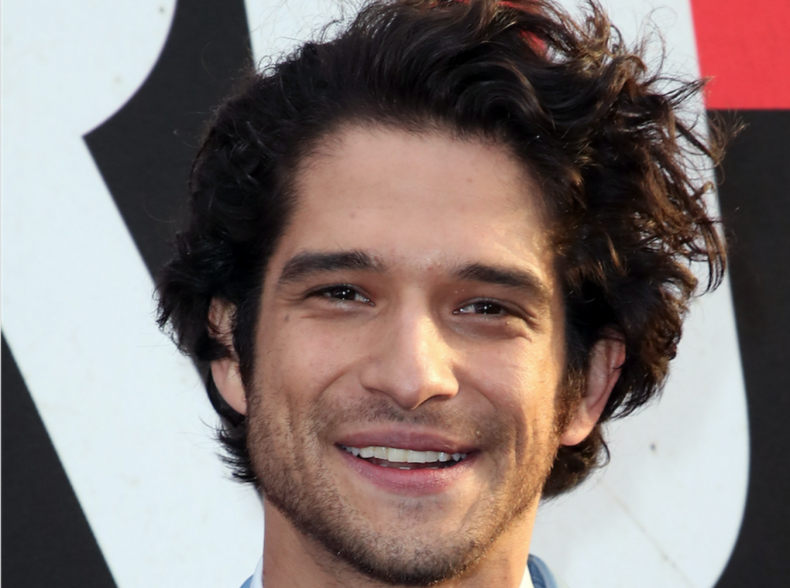 Posey has expressed interest in a Teen Wolf reboot before. Ahead of its series finale, MTV president Chris McCarthy told The Hollywood Reporter in July 2017 the networks plan to keep the long-running show "alive" with an all-new cast in the coming years. With this news in mind, Posey shared his thoughts on returning during Comic-Con 2017.
"I want to be a part of everything Teen Wolf," Posey told E! News at the time. "I just think it's really cool that we helped build...[what] might be a legacy. Teen Wolf might be a name that's carried around for years, and that's really cool that we were the start of it."
Posey's costars Shelley Henning, Cody Christian and Dylan Sprayberry were present for the Truth or Dare actor's comments. They all shared their interest in participating as well.
Unlike O'Brien's fellow Teen Wolf colleagues, he likely won't return for the reimagined series. He wasn't contractually obligated to return as Stiles in Season 6, and scheduling him for the final season proved to be challenging because he was transitioning himself into being a movie star.
O'Brien's landed a starring role opposite Michael Keaton in American Assassin and Mark Wahlberg in Deepwater Horizon. He managed to carry the Maze Runner for three installments as well. When the revival series was announced, O'Brien suggested the likelihood of him reprising his role as Stiles was slim. In 2017, he told Entertainment Tonight: "I haven't heard anything about this, but I can guarantee you I probably won't be in it."
Teen Wolf is what allowed O'Brien to put his name on the map. He, therefore, is grateful for what the show did for his career.
"That show means the world to me, man. It was the first thing I ever did, the first role I ever played, [and the] first job I ever got. It'll always be super special to me," O'Brien, 26, told Den of Geeks in July 2017. "The success that it ended up having is amazing and we could have never predicted that from the eight-day pilot presentation that we shot, we would get all the way to 100 episodes. It'll always be one of the things I'm most proud of, absolutely."
MTV is working toward reviving several of it beloved titles. The network announced in June that it would reimagine Daria, The Real World and Aeon Flux. Prior to this, MTV saw success in reviving Jersey Shore as Jersey Shore: Family Vacation in April.