Yankees Player Gets Called Up 30 Mins Before the Game, Travels 130 Miles by Uber to Yankee Stadium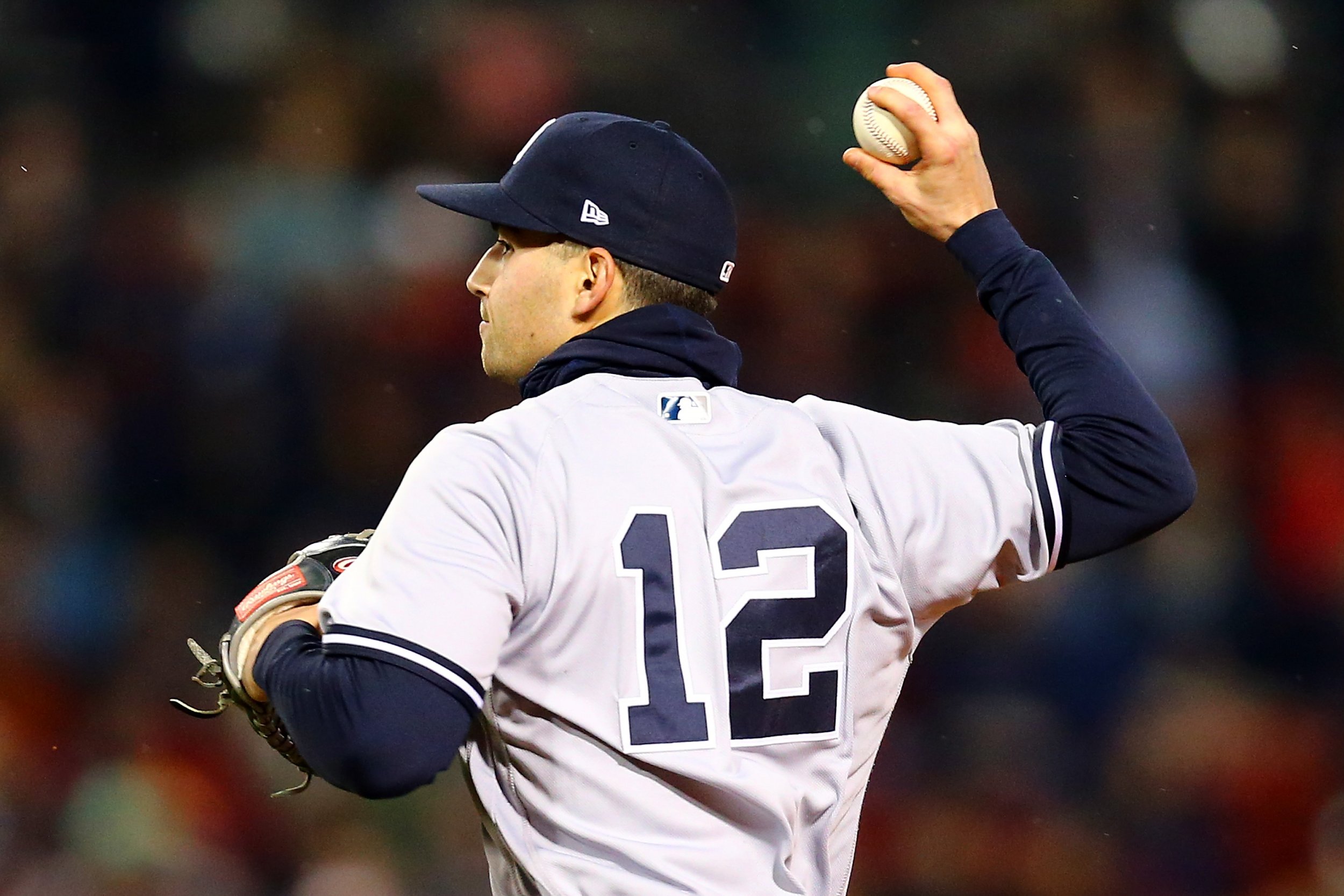 Commuting to work in an Uber is not something many people can afford on a daily basis. Even less so when the ride involves going from Pennsylvania to New York City.
New York Yankees shortstop Tyler Wade, however, did not have a choice on Monday and embarked on the 130-mile trip from PNC Field in Scranton, Pennsylvania, to Yankee Stadium.
According to NJ.com, Wade had just left the shower at PNC Field, where he played with the Yankees' Triple-A affiliate Scranton/Wilkes-Barre RailRiders, when he was told he was needed in New York.
"You don't want to be called up for an injury but I'm happy to be here to contribute," he was quoted as saying.
Newsweek subscription offers >
"I didn't want to miss the game. I knew we had a short bench so I wanted to get here as fast as I can."
The Yankees called on their utility player after third baseman Miguel Andujar was placed on the injured list with a torn right shoulder labrum just 30 minutes before the start of the match.
He quickly hopped in the car and said his driver was unaware the passenger would play in a Major League Baseball game once he reached his destination. Wade did not know how much the trip cost, as the Yankees ordered Uber for him and paid for the trip.
However, a search on the app at 10:45 a.m. ET suggests the cost would be around $170.
Newsweek subscription offers >
Wade dashed across Pennsylvania and New Jersey and made it to Yankee Stadium by the seventh inning of the Yankees' 3-1 win against the Detroit Tigers, which moved them to 2-2 for the season.
The 24-year-old had looked set to make the roster as backup outfielder but he was instead surprisingly cut at the end of major league spring training, after the team acquired Mike Tauchman from the Colorado Rockies.
Wade, however, got his chance after Andujar's injury and if the recent trend is anything to go by, he could don the Yankees jersey again this season.
The Dominican could be out for the remainder of the season, but Yankees manager Aaron Boone suggested the team would re-evaluate the injury later this month.
"There is some optimism that, treated conservatively, he can respond and come back and play," he was quoted as saying by The New York Times.
"But we'll know that in a couple weeks."
Andujar joined an ever-growing injury list, which already included star outfielder Giancarlo Stanton the American League rookie of the year runner-up last season.
Outfielders Aaron Hicks and Jacoby Ellsbury are also out, as is shortstop Didi Gregorius and pitchers Luis Severino, C.C. Sabathia and Dellin Betances.
The Yankees take on the Tigers in back-to-back games on Tuesday and Wednesday night.
Yankees Player Gets Called Up 30 Mins Before the Game, Travels 130 Miles by Uber to Yankee Stadium | Sports