Tylydia Garnett Arrested in Connection With Death of Missing Pregnant Mother Dianna Brice
A woman has been arrested in connection with the death of pregnant mother, Dianna Brice, 21, who was reported missing in March and found in a wooded lot in Southwest Philadelphia last week.
Tylydiah Garnett, 21, was arrested on Saturday as police continue to search for Brice's boyfriend who is considered a person of interest.
Garnett has been charged with arson, criminal conspiracy, use of communication facility, abuse of corpse and other related offenses, Philadelphia Police told Newsweek. Investigators have not said what role Garnett is alleged to have played in the murder of Dianna Brice.
Kevin Ryan, a private investigator helping the victim's family, believes Brice's former boyfriend, Justin Smith, 23, "is being hidden right now" by "people that are hiding him."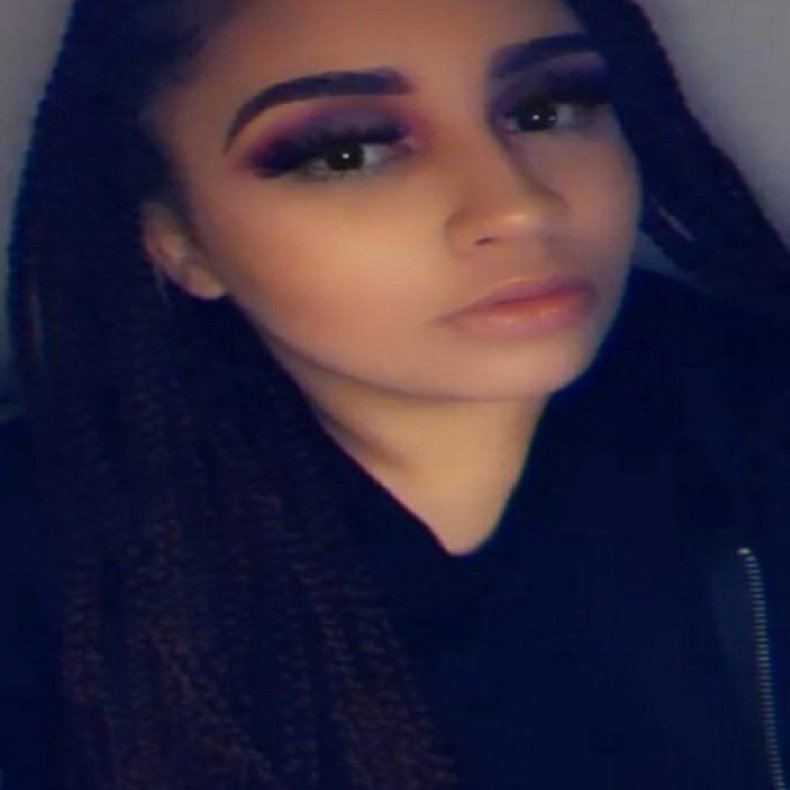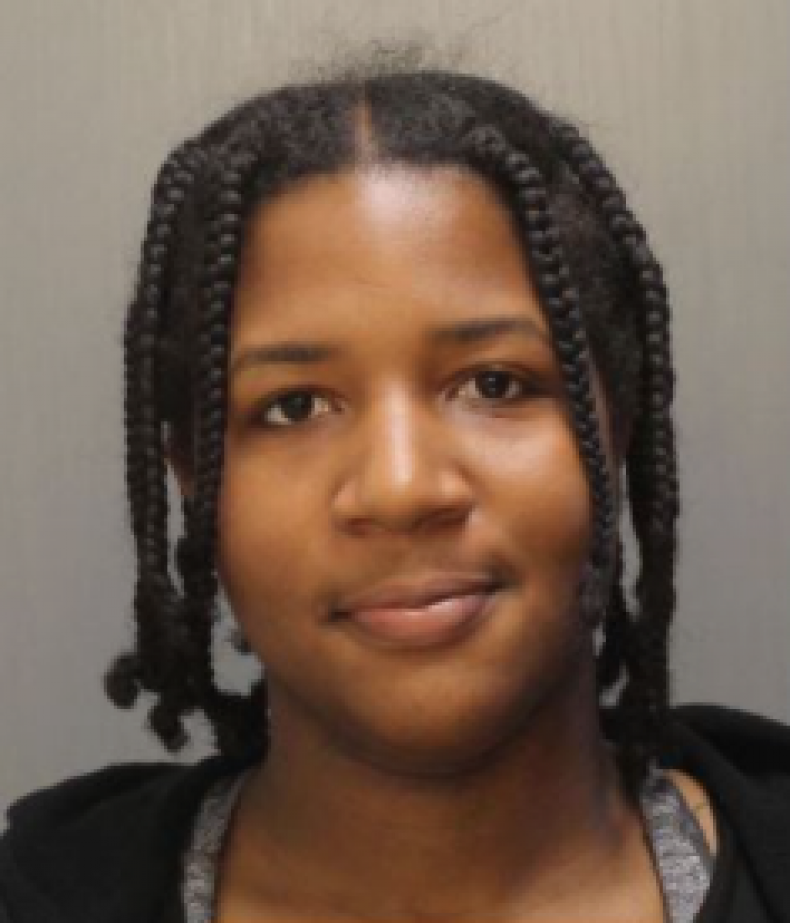 However, he described the family as feeling more "upbeat" following the news of Garnett's arrest. "It's a sad situation. It's been going on now for 10 days. There's many emotions going on, but this was - you know, they're upbeat about this," Ryan said
Brice, a 21-year-old expectant mother, was four-and-a-half months pregnant with another child at home when she was reported missing from Upper Darby on Tuesday, March 30.
Her body was found around 11 p.m. on Monday April 5 at 58th Street and Eastwick Avenue, the Philadelphia Police Department told Newsweek.
An autopsy conducted by the Philadelphia Medical Examiner's Office determined Brice died from multiple gunshot wounds to the head and the case was turned over to Philadelphia Police as a homicide investigation.
She was last seen at a laundromat in Landsdowne before leaving with Smith at about 1 p.m. on the Tuesday, the Upper Darby Police Department said.
Brice's mother, Betty Cellini, told ABC Action News that her daughter and Smith got into an argument on the day Brice went missing. "He goes, 'She don't want to even talk to me.' I said, 'I don't care, she's pregnant with your child,'" Cellini said.
More recently, she told the publication: "I wish my daughter would've never met him."
Smith's vehicle—a 2018 black Ford Fusion—was found hours later and on fire at about 5:30 p.m. at the 1500 block of Florence Avenue and Cobbs Creek Parkway.
Investigators determined it was the same vehicle that both Brice and Smith were last seen in. Neither were found inside.
No evidence of credit card or cell phone use had been recorded by Brice since March 30, Upper Darby Police added.
Smith's burned Ford Fusion was found about a mile from where police said Brice's body was discovered in the woods.
Before Brice's body was found, Upper Darby Police Superintendent Timothy Bernhardt said the case had officers "perplexed."
"The two of them just completely since, like I said, Tuesday, March 30, have gone off the radar and haven't spoken to anyone," Bernhardt told reporters. "Both family members, both Justin Smith and Dianna Brice, have said that that's not normal for either one not to be in contact with anyone. Dianna also has a 4-year-old child at home that she has not gone a day or minute without speaking to. As well as Justin Smith, family members say this is not like him to just not call or check in with anybody."
Brice's mother told CBS3 Eyewitness News her daughter leaves behind a 4-year-old son at home, adding she had a life-threatening medical condition requiring medication at the time of her disappearance.
Brice's family is hopeful that another arrest will come soon as police try to locate Smith.
Garnett's bail was reportedly set at 10 percent of $75,000. Court documents seen by Action News show that she posted bail on Sunday, but that she is still in police custody.
Newsweek has contacted the Upper Darby Police Department and the Philadelphia Police Department for comment.