Typhoon Haima: 90,000 Flee Coastal Areas as Storm Strikes Philippines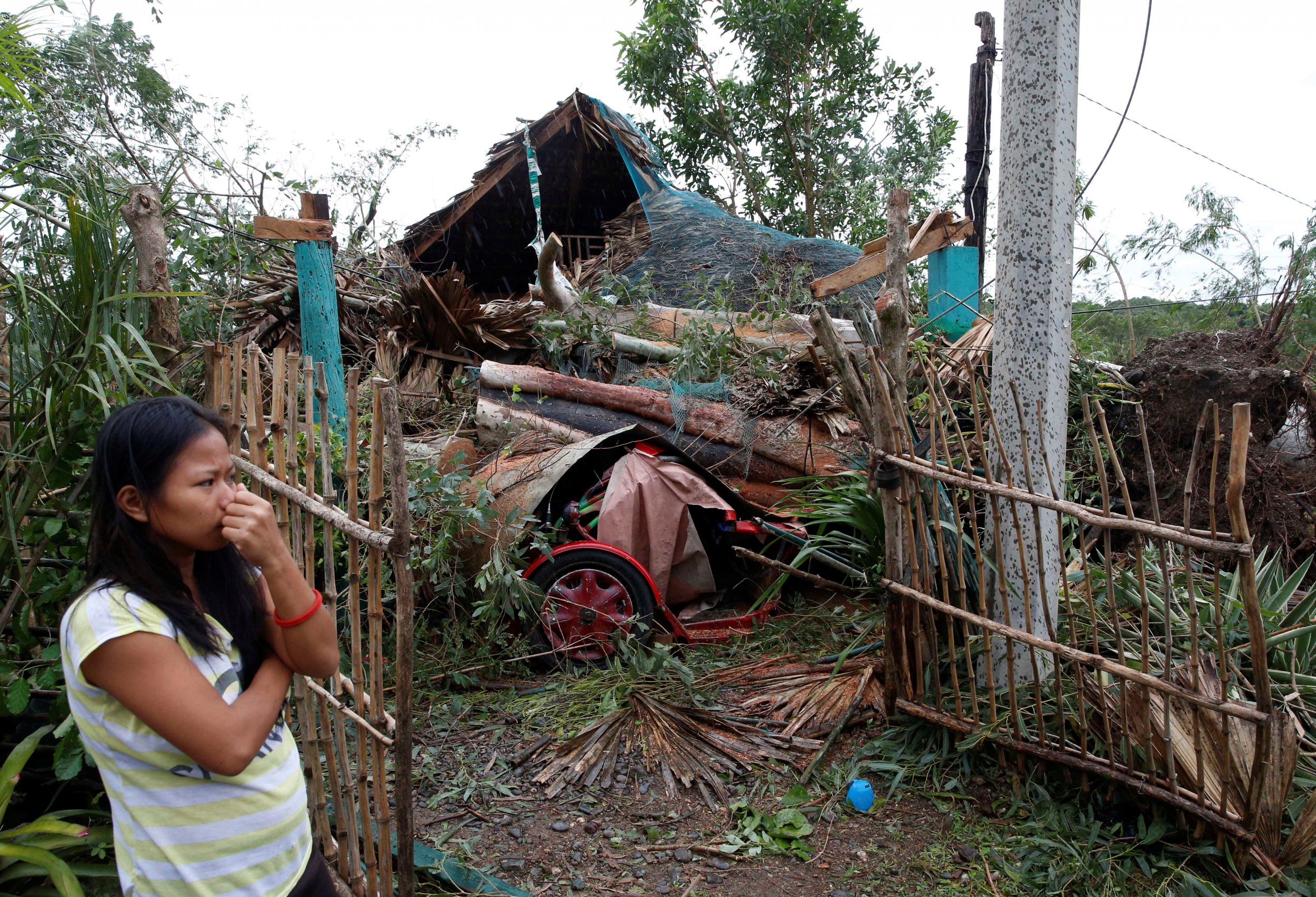 Super Typhoon Haima, the strongest storm to hit the Philippines in three years, has ripped through major rice growing regions, damaging crops and houses, and forced more than 90,000 people to flee to safer ground, officials said Thursday.
There were no immediate reports of casualties from Haima that hit the northern Philippines late on Wednesday with destructive 225 kmh (140 mph) winds and heavy rain.
"We have received several reports of roofs that were ripped off because of strong winds," said Mina Marasigan, spokeswoman at the National Disaster Risk Reduction and Management Council.
"Power lines have been cut off and mobile phone signals were intermittent."
Haima, the 12th typhoon to hit the Philippines this year, comes just days after Typhoon Sarika also slammed into the northern provinces, damaging 3 billion pesos (51.24 million pounds) worth of crops.
Haima hit the country's major rice-growing provinces such as Cagayan, Isabela and Ilocos provinces, which were due to produce about 3.8 million tonnes of unmilled rice in the December quarter, or half of the projected national output, based on a government forecast.
Some rice fields were inundated and roads were not passable because of fallen electric posts and trees and floods.
Authorities said they had begun crop damage assessments.
Isabela's Governor Faustino Dy III advised people in his province to stay indoors, including those displaced families who sought shelter in evacuation centers, as the local government started clearing the roads of debris.
Storm warning signals were lifted in some areas, including Metro Manila, where schools were shut.
Haima on Thursday weakened as it moved away from the Philippines and over the South China Sea. It is expected to reach China by Friday.