Typhoon Haiyan Wreaks Havoc in Philippines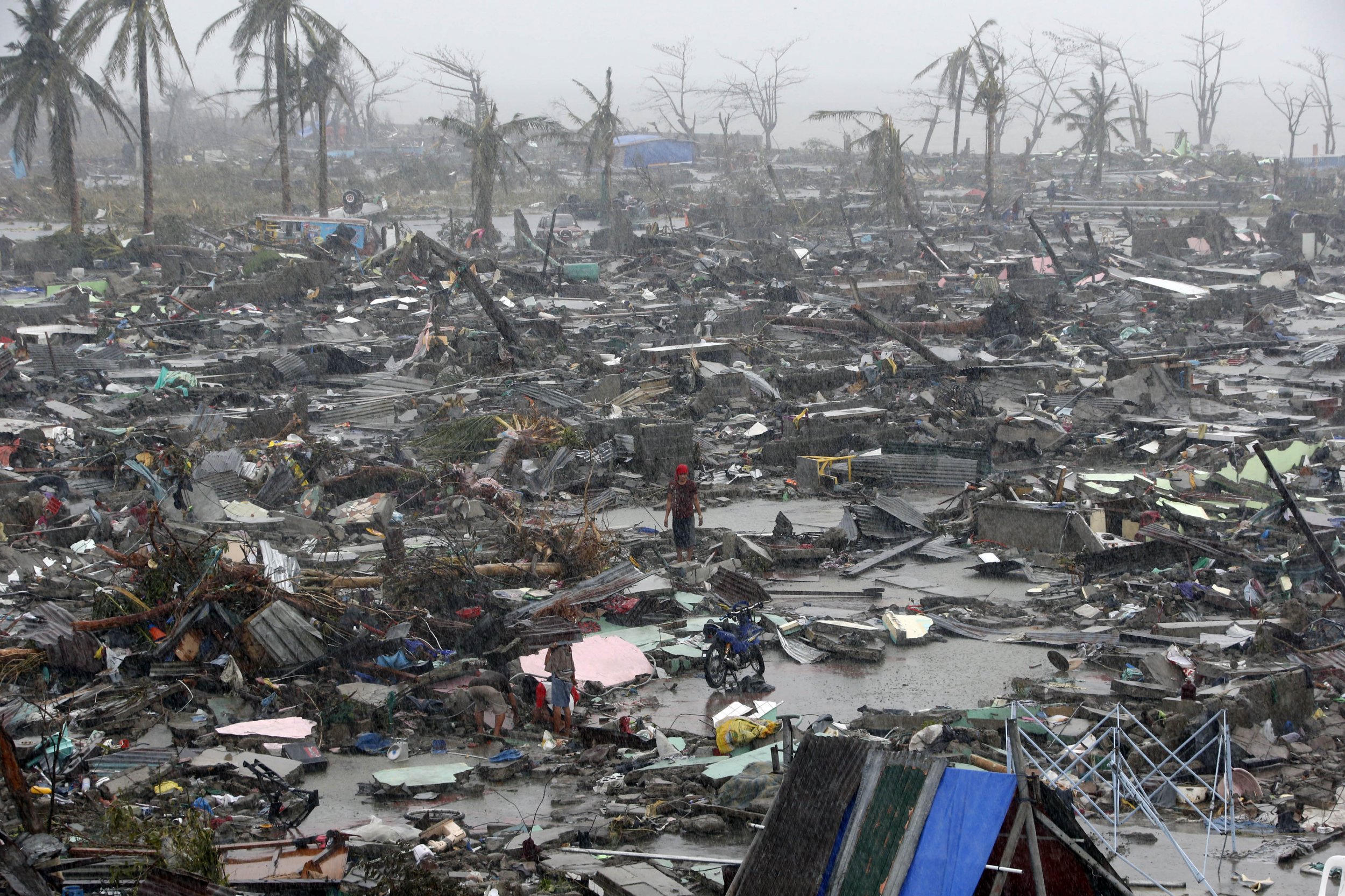 Typhoon Haiyan smacked into the Philippines on Friday, leaving profound devastation in its wake. The storm brought with it 195-mph winds and a 15-foot storm surge. Ships washed ashore, thousands of homes were destroyed, streets are covered in debris, and the dead bodies left behind are forcing survivors to cover their noses. While the official death toll stands at 1,800, officials say that number could eventually reach 10,000. One of the hardest hit areas was the city of Tacloban on the island of Samar, home to more than 200,000 people before the storm hit. In Tacloban now, "virtually all structures, if they were not made out of concrete or steel, are gone," a Marine brigadier general told National Public Radio.
The focus this week is on getting basic supplies to the survivors. A U.S. aircraft carrier is on its way to the Philippines, and cargo planes have been ferrying supplies into Tacloban—and bringing survivors out. And while officials remain concerned about reaching remote areas, the world is responding with aid: The United Nations is putting together a $301 million relief plan, Japan has pledged $10 million, and Filipinos in the U.S. are raising money to contribute to relief efforts.
Click here to donate to the relief effort through the Red Cross.