Tyra Banks Admits to Getting Nose Job Early in Her Career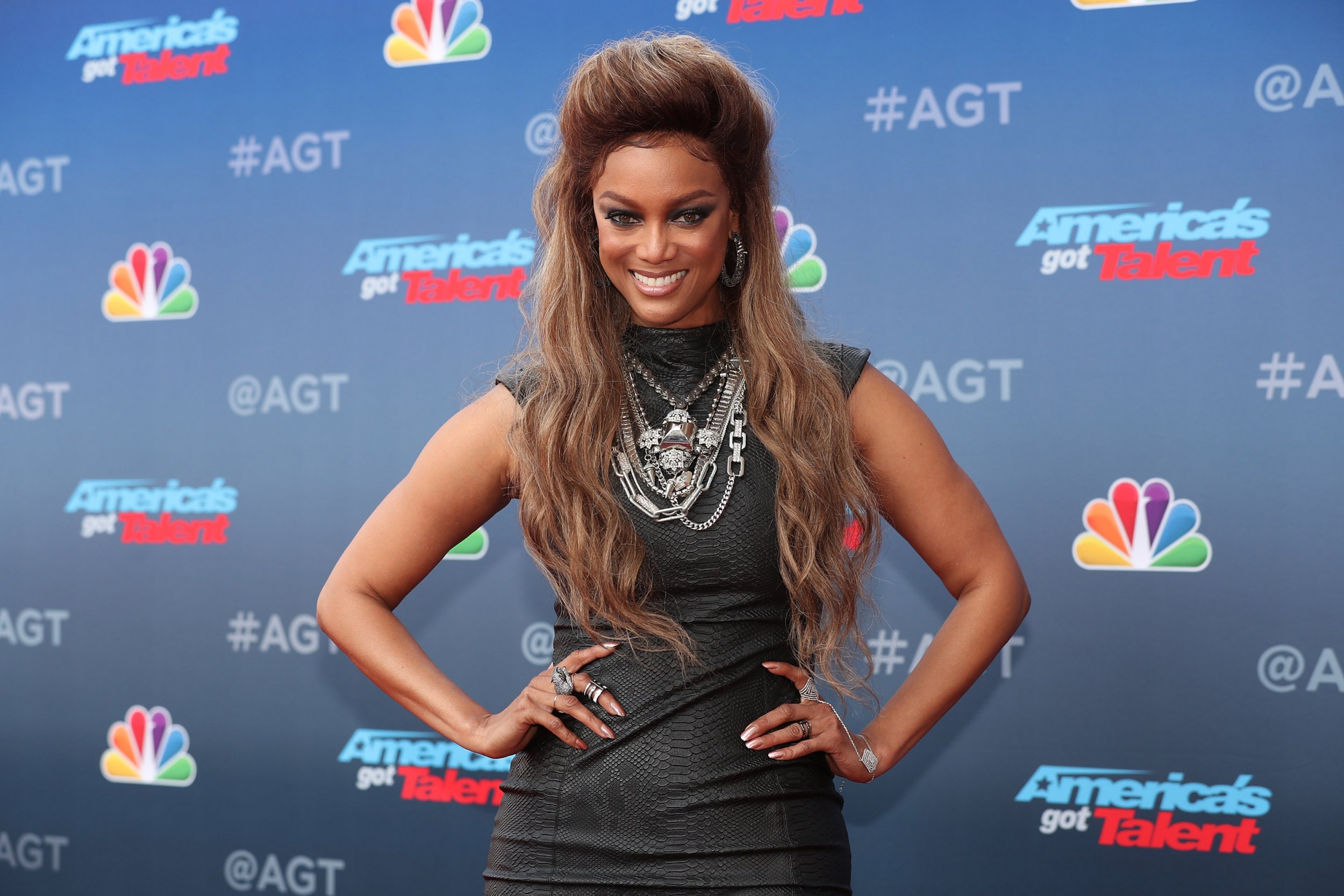 Supermodel Tyra Banks is typically vocal about her natural beauty and her own appearance. But on Wednesday, the multi-hyphenate is shedding light on a TYover—her coined term for a makeover—she had early in her career: a nose job.
Banks, 44, admits that she didn't always wake up with her current nose. The America's Next Top Model host addresses her cosmetic procedure in Perfect Is Boring, a memoir she co-wrote with her mother, Carolyn London. But ahead of the book's release on April 3, she gave fans a glimpse into her transformation.
"I get really uncomfortable when women who are these natural beauties judge anybody who does anything to themselves." Banks told People magazine. "I had bones in my nose that were growing and itching. I could breathe fine, but I added cosmetic surgery. I admit it! Fake hair, and I did my nose. I feel I have a responsibility to tell the truth."
She confessed that she hasn't had "age stuff" done yet. But she pledged to "not judge" individuals who decide to stick with their natural look or seek cosmetic solutions, either temporary or permanent.
Banks' rhinoplasty procedure may come as a shock to many fans. But this wouldn't be the first time she's expressed interest in going under the knife. In 2011, Banks told Piers Morgan she's open to plastic surgery "when the time comes." The businesswoman, after much speculation, promptly denied rumors she got breast implants.
"It was a very big rumor that I had breast implants and I don't blame you," she said at the time. "On the cover of these magazines, I was very young, I was 23, 24, 25, and they were up there, like, 'Bam!' They pretty much looked fake. I'll admit that they did look fake, but they weren't."
Banks is not alone in having work done. Celebrities such as Iggy Azalea, Lisa Kudrow, Heidi Montag and Ashley Tisdale have also admitted to getting nose jobs.