How Tyra Banks and Halima Aden Made History Within Iconic 'Sports Illustrated' Swimsuit Issue
The May 2019 Sports Illustrated swimsuit issue is a special one. Previously known to feature one idea of female beauty on its covers, the iconic magazine doesn't just feature one history-making woman, but two.
First making headlines last month, Somali American and Muslim model, Halima Aden made history within the franchise as the first woman to pose in a "burkini," a portmanteau of bikini and burqa.
"Growing up in the States, I never really felt represented because I never could flip through a magazine and see a girl who was wearing a hijab," Aden said in a video for Sports Illustrated. "Don't be afraid to be the first."
As previously reported, the 21-year-old appears in the American sports magazine's 2019 swimsuit edition wearing black and blue burkinis, a swimsuit that covers the whole body except the hands, feet and face. It was designed to respect Islamic traditions of modest dress. She also wore a selection of colorful hijabs.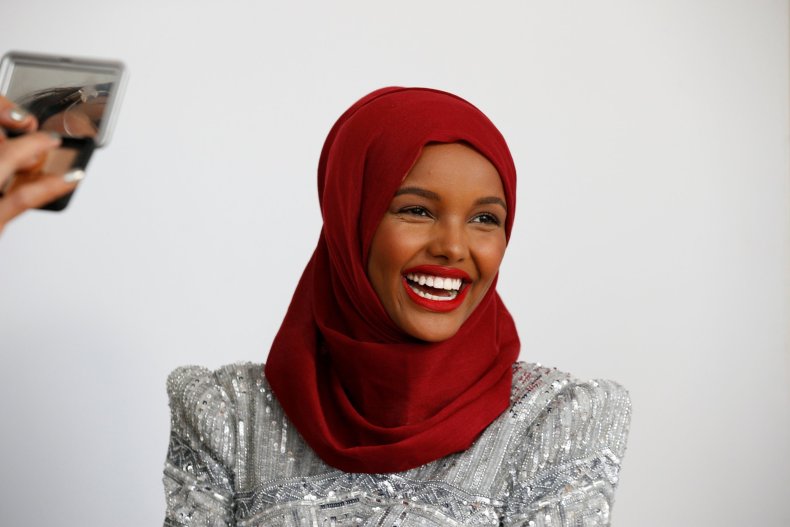 The shoot, photographed by Yu Tsai, was at Watamu Beach in Kenya, roughly 750 miles from the Kakuma refugee camp where Aden lived before moving to the U.S. around the age of seven. The Sports Illustrated swimsuit edition will hit newsstands May 8.
"I keep thinking [back] to six-year-old me who, in this same country, was in a refugee camp," Aden told the magazine. "So to grow up to live the American dream [and] to come back to Kenya and shoot for SI in the most beautiful parts of Kenya—I don't think that's a story that anybody could make up."
Aden wasn't the only history-making model to make her debut within Sports Illustrated but 22 years ago, a young model became the first black woman to be on the cover of the swimsuit issue–now a household name, Tyra Banks. At just 23 years old, made history and now in 2019, the 45-year-old came out of retirement specifically for Sports Illustrated.
Banks is one of only three black women to grace the cover of the iconic magazine. The only other black women to ever appear on the cover of Sports Illustrated are Beyoncé, who appeared in the magazine in 2007, and last year's cover girl, Danielle Herrington.
As previously reported, Banks said producers were hoping to recapture the photo that catapulted her modeling career with her 2019 cover, similarly photographed in Great Exuma, Bahamas, by Laretta Houston. "We couldn't find the exact one in the archives—it was the polka dot bikini so we recreated that bikini," Banks said on Good Morning America on Wednesday.
"Being the first black woman on the cover, I didn't dream it because I never thought it was possible," Banks said in a video for SI. "Almost like this, I'd never thought it would be possible to be 45 years old and covering this magazine again."
"I recreated it [the shoot] 25 pounds heavier," she added.