Tyree King: Vigil Held After Police Shooting of 13-Year-Old Black Teen 'Armed' With Airgun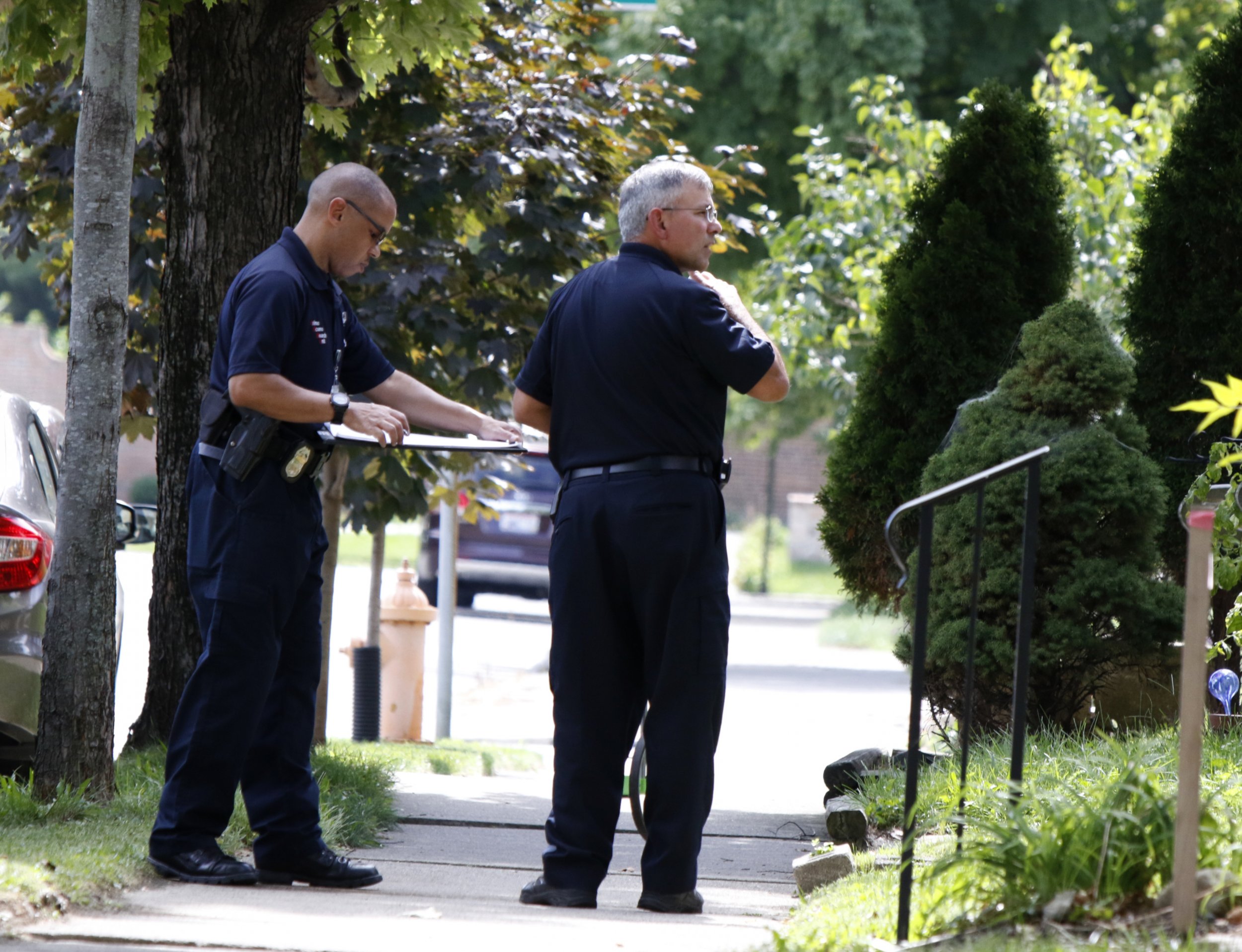 A vigil has been held in Ohio after a 13-year-old black boy was shot dead by police after allegedly pulling an air gun from his waistband during an arrest for armed robbery.
Tyree King, 13, was shot dead in Columbus by a white police officer after being chased down by police following a report of an armed robbery. He was taken to a children's hospital following the shooting but was later pronounced dead, according to Columbus police.
Police later established that the boy had been carrying a BB air gun with an attached laser sight, according to the BBC.
People gathered in Columbus Thursday to protest against King's death and support the victim's family.
Police initially responded to a report of an armed robbery of $10 in Columbus and found three male suspects matching descriptions given by the victim. Two of the suspects fled and the police gave chase, cornering them in an alley. At that point, according to Columbus police, King "pulled a gun from his waistband" and was shot multiple times by an officer.
In a 911 call recorded during the incident obtained by The Columbus Dispatch, the alleged victim said the amount involved in the robbery was $10 and that the weapon looked like a Ruger semi-automatic pistol.
In a press conference Thursday morning, chief of police Kim Jacobs said that King's replica gun looked "practically identical" to the pistol. The officer involved was named as Brian Mason, a nine-year veteran, who has now been placed on leave.
In 2014, another black child was shot dead by a white police officer while playing with a pellet gun. Tamir Rice, 12, was shot and killed by a police officer in Cleveland. The officer was cleared of wrongdoing, along with his partner, but the city agreed earlier in 2016 to pay $6 million in compensation to Rice's family.