Tyrese Gibson Admits Public Feud With Dwayne 'The Rock' Johnson Was 'Not Cool'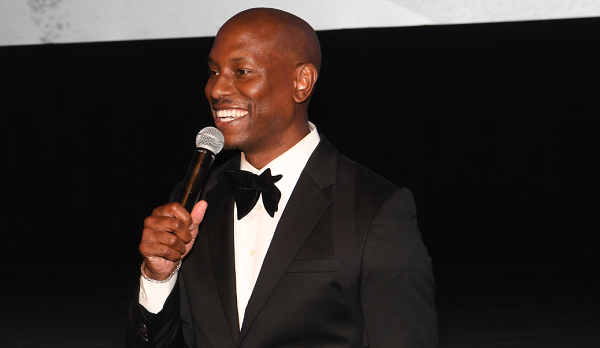 They say time heals all wounds, but such might not be the case for Tyrese Gibson and Dwayne "The Rock" Johnson.
It's been more than seven months since Gibson very publicly blasted his co-star for seemingly sabotaging the release date of the upcoming Fast and Furious 9, and the men still haven't spoken. Gibson said he has "yet to talk to The Rock to this day" while speaking on The Red Pill podcast on Tuesday.
"I found myself being the messenger on behalf of various people associated to the franchise, but stupid me was the only one who went public about those feelings, which is my own fault," Gibson said of the feud.
Back in October 2017, Gibson, 39, posted a lengthy Instagram message accusing Johnson, 46, of delaying the ninth film of the Fast and Furious franchise in order to star in his own spinoff, Hobbs and Shaw, alongside Jason Statham. The same day of Gibson's post, Universal Pictures announced a Johnson and Statham movie based on their Fast and Furious characters was set to release in July 2019, according to The Hollywood Reporter.
The tension between the actors only continued to escalate after Gibson a month later threatened to quit Fast and Furious 9 if Johnson was included in the cast.
Now that time has passed and tempers have cool, Gibson said he was remorseful for the way the situation panned out. He called his behavior towards Johnson "not cool" and "unprofessional" while claiming the cast mates would "have a conversation" about the dispute one day.
Johnson, on the other hand, didn't seem to be so interested in reconciling with Gibson while appearing on Watch What Happens Live! on Friday. A caller asked if Johnson spoke with Gibson recently, and the actor said, "No, we haven't talked at all."
"That whole thing with Tyrese, it was pretty disappointing because I've been friends with Tyrese for a very long time," Johnson continued. "To me, there's no need to have a conversation."