Tyrese's Net Worth Revealed As Actor Claims He Pays $13K in Child Support for Daughter Shayla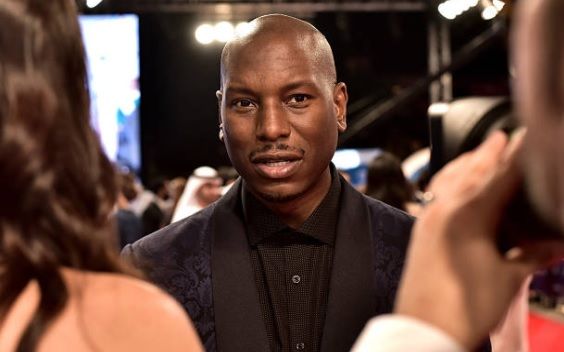 When Fast & Furious actor Tyrese said he was low on cash in a Facebook video Wednesday, it led some to wonder how much the star was worth. The actor claimed his "millionaire and billionaire" friends wouldn't help him fight for his daughter, Shayla, in his contentious custody battle against ex-wife Norma Gibson. He's apparently paying Norma $13,000 per month in child support.
According to Celebrity Net Worth, Tyrese has an estimated net worth of $10 million. Tyrese, 39, first garnered fame as a model in a 1994 Coca-Cola commercial. His career skyrocketed after that, with him becoming a Grammy-nominated R&B singer-songwriter, rapper, actor and author. He's arguably best known for his character, Roman, from the Fast & Furious movie franchise.
Tyrese seemingly had a breakdown Wednesday when he cried about his daughter in the video posted on Facebook. "Don't take my baby. This is all I got. Don't take my baby, okay?" Tyrese said through tears. "I've been away from my baby for two months. I just want my baby and no one's listening cause no one's in the courtroom."
"I'm at $13,000 a month, what more do you want from me?" he said loudly toward the end of his Facebook post. "I don't hate you Norma. I don't know why you hate me, but I don't hate you. But you just can't wake up on September 11th and accuse me of something I didn't do!"
Hours later, he posted an update saying he was fine.
"Contrary to what some of y'all may believe, I'm actually okay," the actor said in the Instagram post. "And I'm not putting this up to calm people down. If people are having conversations about what's going on in my personal life…my private life has always been private. Do your research. Anybody who's ever been in my life will tell you, I've never seen him cry that way, I've never seen him have a meltdown."
Tyrese added: "I'm not a singer, I'm not an actor, I'm not a producer, I'm not a writer, I'm not a celebrity. I'm a father. Okay? I'm a father; it's a universal thing. So please, ladies, I love y'all. Our angels wouldn't be here if it wasn't for y'all. But this is not about men vs. women. This is men vs. liars."
Tyrese lost physical custody of his 10-year-old daughter in September after Norma claimed in August 19 court documents he "beat" Shayla "between 12 and 16 times." Tyrese denied the allegations, saying Shayla lied about the alleged abuse.
"After 9 years of working extremely hard to co-parent our child, I am disappointed to learn that the mother of my daughter has made gross and false accusations against my character in a shameful attempt to ruin our co-parenting efforts," he told People Magazine in a September 14 statement. "There is nothing I love more in this world than my daughter and I would never do anything to harm her well-being or happiness. Co-parenting is tough and it's unfortunate when your partner tries to sabotage the situation with hurtful lies and irrational behavior."