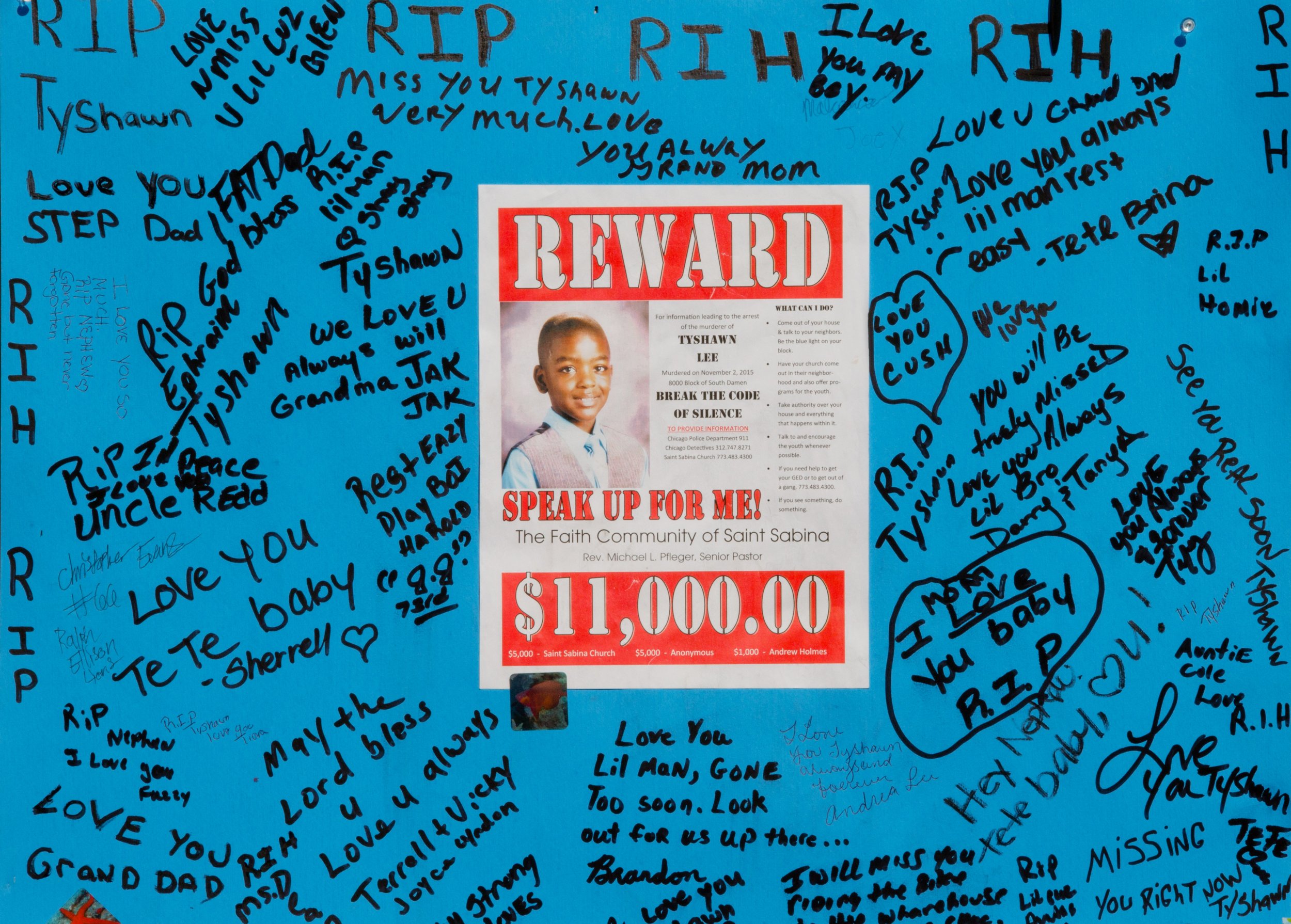 Before Tyshawn Lee made national headlines, the 9-year-old was fourth-grader at Joplin Elementary School on the South Side of Chicago, a city that has averaged more than one murder a day so far this year.
On November 3, he was killed, gunned down. "I saw the body in the alley. He was lying in blood," his grandmother, Bertha Lee, told the Chicago Tribune. A basketball was found at the crime scene: "He takes the basketball to school every morning."
Authorities believe the little boy was lured to the alley by a gang member seeking revenge against Lee's father, Pierre Stokes. Police sources told the Tribune Lee was killed as part of a feud between the Gangster Disciples and the Black P Stones. Stokes is reportedly a member of Killa Ward, part of the Gangster Disciples, and his son was allegedly killed by Terror Dome, part of the Black P Stones.
In October, a member of Terror Dome and his mother were shot. Several days later, a member of Killa Ward was shot. When asked by a Tribune reporter if he thought the murder was a revenge killing, Stokes said: "I don't think it was no retaliation [sic] because I never did nothing to...for nobody to hurt my son."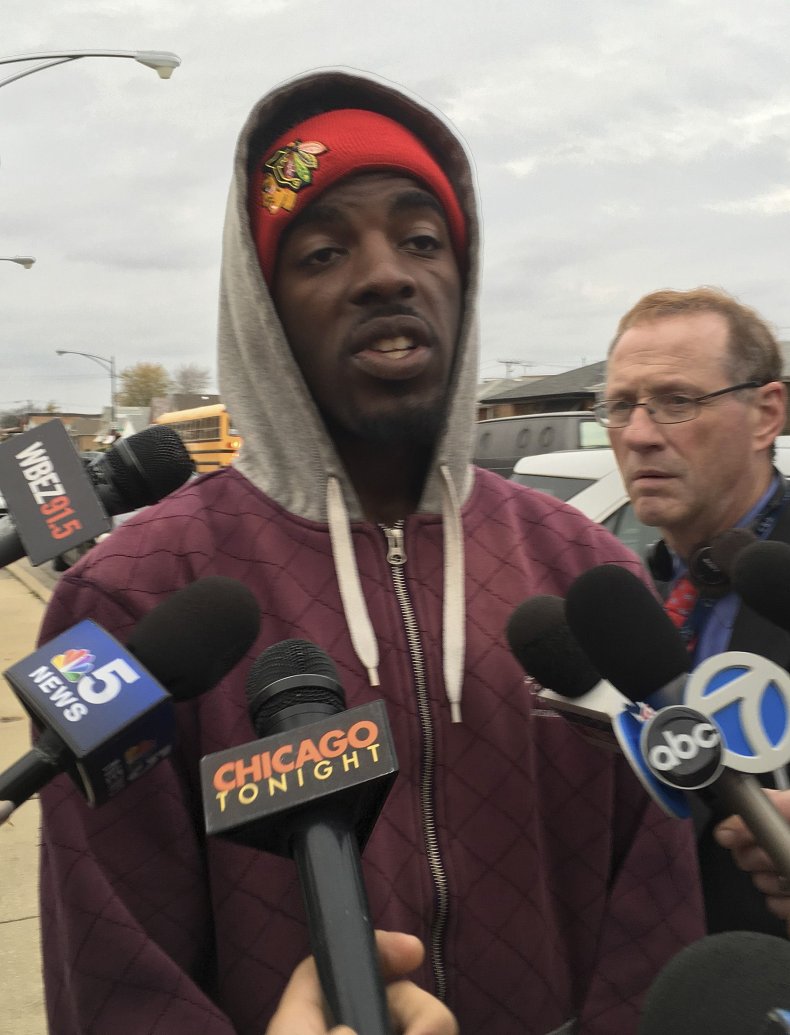 The nature of Lee's injuries appear to indicate a gang hit. He was shot multiple times in the back and face. Such kills from behind, particularly shots to the back of the head, are most commonly associated with hits carried out by organized criminal groups, such as mobs and gangs.
The 25-year-old father was described as not willing to cooperate with police. "I don't think he's a witness to it, so I'm not sure how he could help us, but I could tell you this, I'm a father, many of us here are fathers. My reaction would be a little bit different," Garry McCarthy, the superintendent of the Chicago Police Department, said. Stokes said he does not have any names of suspects in the killing of his son to give to authorities.
McCarthy called Lee's death "the most abhorrent, cowardly, unfathomable crime that I've ever witnessed in 35 years of policing."
Authorities are continuing to search for the 9-year-old's killer and are offering a $35,000 reward for information leading to an arrest.