Tyson Foods Weaver Frozen Chicken Patties Recalled Nationwide over Contamination Fears
One of the world's largest food companies is recalling 39,078 pounds of chicken patty product that it believes may be contaminated with "extraneous materials."
Tyson Foods Inc., which is based in Pine Bluff, Arkansas, identified the food as Weaver-brand Fully Cooked Chicken Breast Patties with Rib Meat. In a notice published online yesterday, it said that each bag bears the code P-13456 and has a use-by date of January 31, 2020.
According to the food company, the issue came to light after consumers reported they had found pieces of the material in the product. The unwanted materials may include "pieces from a mechanical seal or gasket," a Tyson Foods Inc. spokesperson told Newsweek via email.
"Even though these reports are limited, out of an abundance of caution, Tyson Foods Inc. is recalling the product. Tyson Foods has received no reports of injuries or illnesses associated with the potentially affected product," the firm added in a statement on its website.
The frozen, fully cooked chicken items were first produced on January 31, 2019, according to the U.S. Department of Agriculture's Food Safety and Inspection Service (FSIS), which has classified the recall as having a "high" health risk in its own public advisory, released yesterday.
The impacted product was sent to distribution centers in Missouri, New York, Vermont, Ohio, Massachusetts, Connecticut, New Hampshire,, Pennsylvania, Texas and Virginia.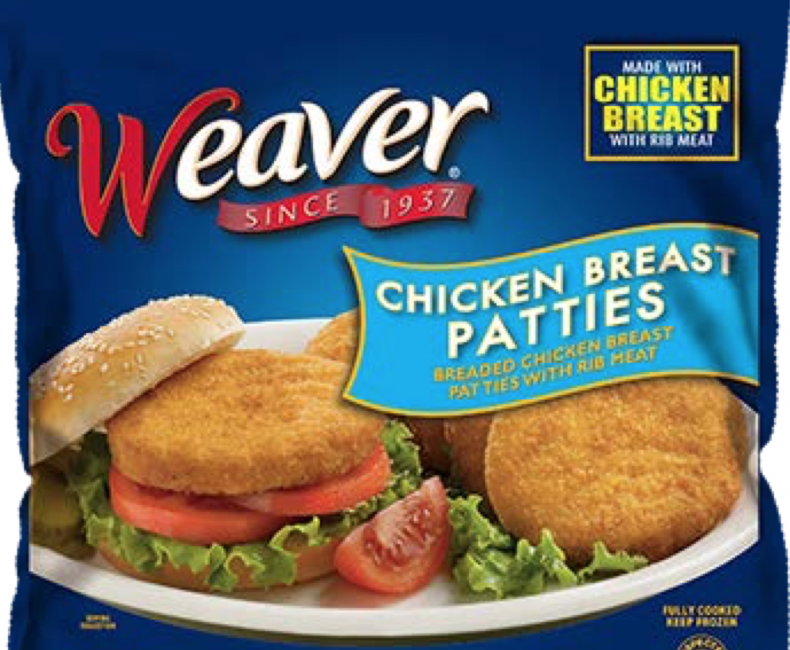 Images showing the impacted product—which comes in a 26-oz. resealable plastic bag—were published online. Lot codes on the label include: 0319PBF0617, 0319PBF0618, 0319PBF0619, 0319PBF0620, 0319PBF0621, 0319PBF0622, 0319PBF0623, or 0319PBF0600.
Despite the food company noting that no injuries had been reported, the USDA said anyone who is concerned about an injury or illness should contact a healthcare provider.
The FSIS said that it was "concerned that some product may be in consumers' freezers." The agency added: "Consumers who have purchased these products are urged not to consume them. These products should be thrown away or returned to the place of purchase."
Tyson Foods said concerned customers can make contact via a toll-free line at 855-382-3101. Customer relations reps will be available Monday through Friday, 8 a.m. to 5 p.m. (CDT).
In another "high" risk incident in January, Tyson Foods recalled approximately 36,420 pounds of chicken nugget products that may have been contaminated with rubber. In June last year, the firm recalled roughly 3,120 pounds of frozen breaded chicken that it said could have been contaminated with blue and clear soft plastic. The June 2018 notice was deemed to be of "low" risk by the FSIS.
There was a total of 125 product recalls in 2018, according to statistics published online by the USDA. Of those, 97 were of the most serious Class 1 category, which are recalls when there is a "reasonable probability that eating the food will cause health problems or death."