Tyson Fury: 'I Don't Want To Live Any More,' Reveals Heavyweight Champion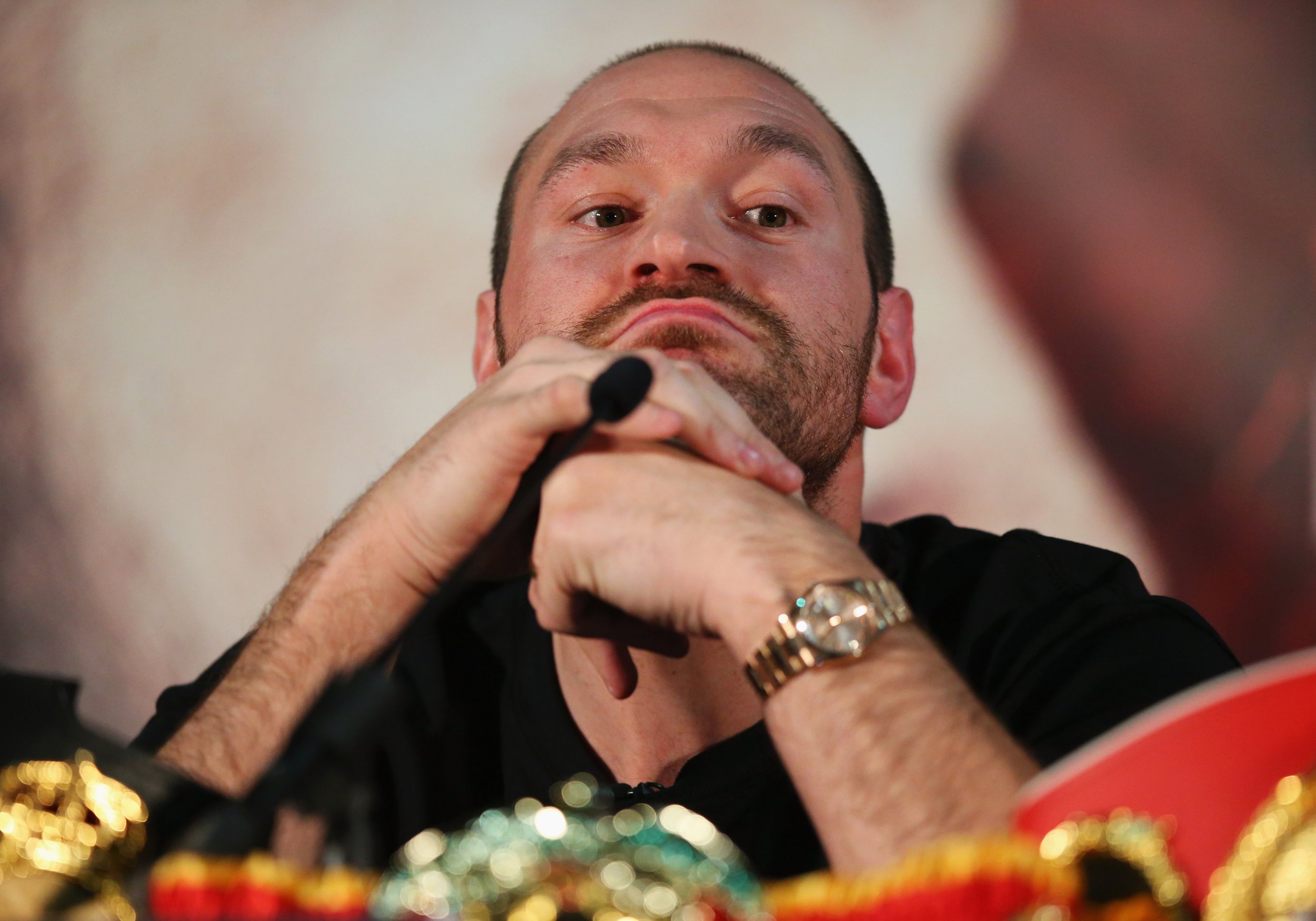 World heavyweight champion Tyson Fury has admitted taking cocaine to deal with bipolar disorder, saying he "hopes someone kills me before I kill myself."
On Monday, Fury claimed he had retired from boxing, describing the sport as "the saddest thing I ever took part in," only to retract that claim a few hours later.
The 28-year-old, who upset Ukrainian former heavyweight champion Wladimir Klitschko in November 2015, was due to defend his titles against the same opponent on October 29, but that bout was called off on September 23 after Fury was declared "medically unfit to fight," according to promoter Hennessy Sports.
The story took a darker turn last Friday, when it was reported that Fury had tested positive for cocaine on September 22, which carries with it the risk of a ban from the sport and the potential for Fury to lose his title belts.
"Listen, I've done a lot of things in my life. I've done lots of cocaine. Lots of it," Fury told Rolling Stone magazine. "Why shouldn't I take cocaine? It's my life, isn't it? I can do what I want. Yeah, I have done cocaine. Plenty of people have done cocaine as well. What the f*** has that got to do with anything? That ain't a performance-enhancing drug.
" I hope I die every day. And that's a bad thing to say when I've got three children and a lovely wife, isn't it? But I don't want to live any more. And if I could take me own life—and I wasn't a Christian—I'd take it in a second. I just hope someone kills me before I kill me self. I'll have to spend eternity in hell."
Fury and his cousin Hughie have also faced allegations this year of positive tests for Nandrolone, the banned anabolic steroid, from February 2015.
Both deny taking the drug, with Fury announcing at the start of Augist that he planned to sue the U.K. Anti Doping Agency (UKAD), the body that conducted the test on him.