Tyson Fury Takes Heavyweight Boxing Crown, Defeating Ukraine's Wladimir Klitschko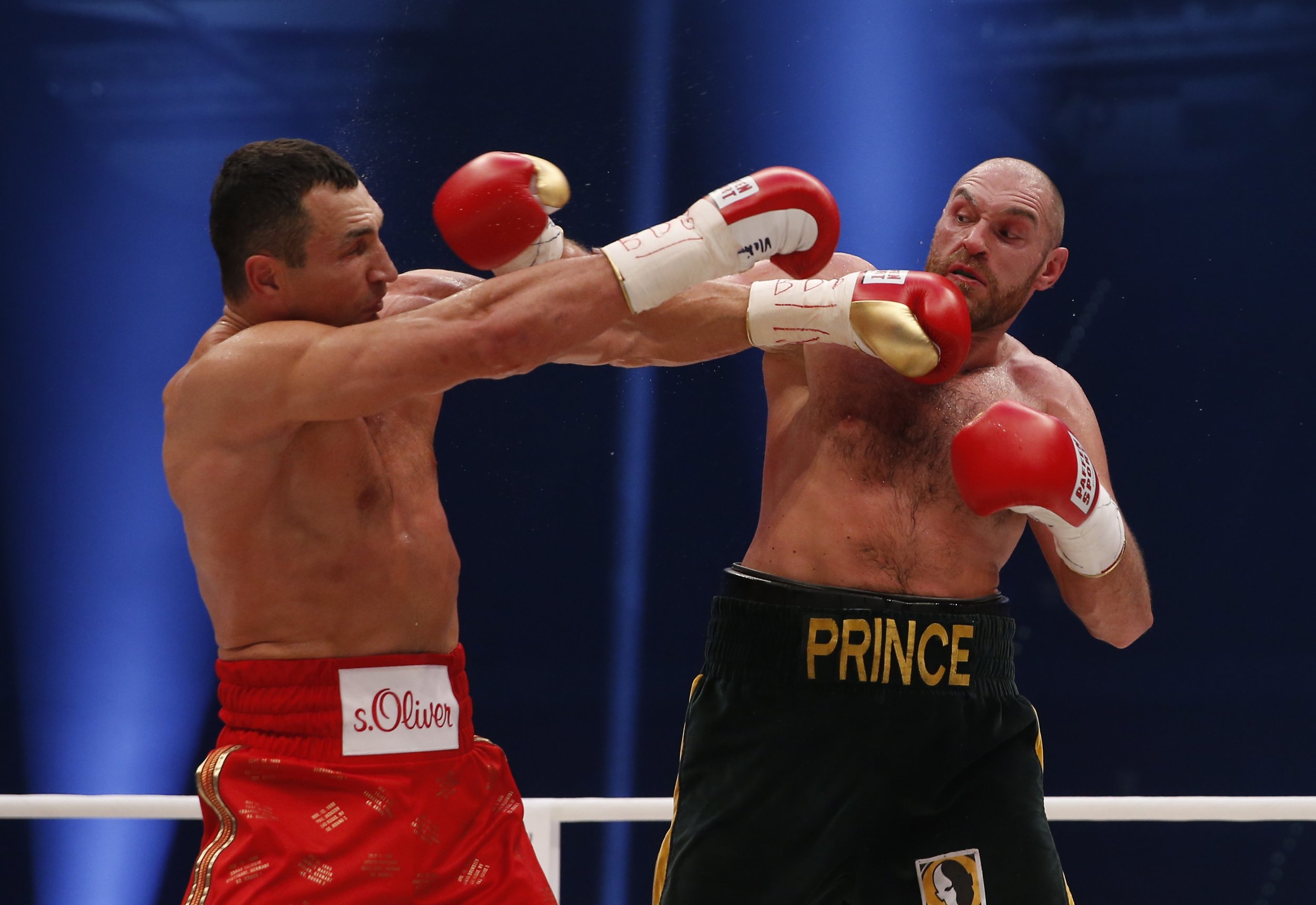 Tyson Fury is the new heavyweight boxing champion of the world after beating Ukraine's Wladimir Klitschko.
Fury, 27, became the WBA, IBF and WBO champion with Saturday evening's win against Klitschko, 39, who was the world champion for almost a decade. While Klitschko is used to being the taller man in the ring, Fury topped him by three inches.
The scores were 115-112, 115-112 and 116-111, all to Fury.
"You're a great champion Wlad, thanks very much for having me," Fury said after the win. "It was all fun and games in the build-up, I just wanted to be confident, young and brash," the new champ said of his trash talking in advance of the match.
Despite his big win, Fury continues to face backlash from the public for comments he made in an interview with the Daily Mail, a British tabloid publication.
"There are only three things that need to be accomplished before the devil comes home," Fury told the paper. "One of them is homosexuality being legal in countries, one of them is abortion and the other is pedophilia. Who would have thought in the '50s and '60s that those first two would be legalized? When I say pedophiles could be made legal, it sounds crazy. But if I had said to you about the first two being made legal in the '50s, I would have been looked upon as a crazy man."
Fury later crystalized his point: "People can say, 'You are against abortions, you are against pedophilia, you are against homosexuality,' but my faith and my culture is based on the Bible."
Matt Dickinson, the chief sports reporter at the British newspaper the Times, shared this message in regards to Fury's win and homophobia:
The message was retweeted more than 1,000 times. Others agreed with Dickinson's sentiments online:
Despite the controversy surrounding Fury's thoughts on homosexuality and abortion, others celebrated his win in full force. Klitschko offered his congratulations: