Tyson Fury Ups the Stakes—and Ticket Sales—in Run-Up to Wladimir Klitschko Fight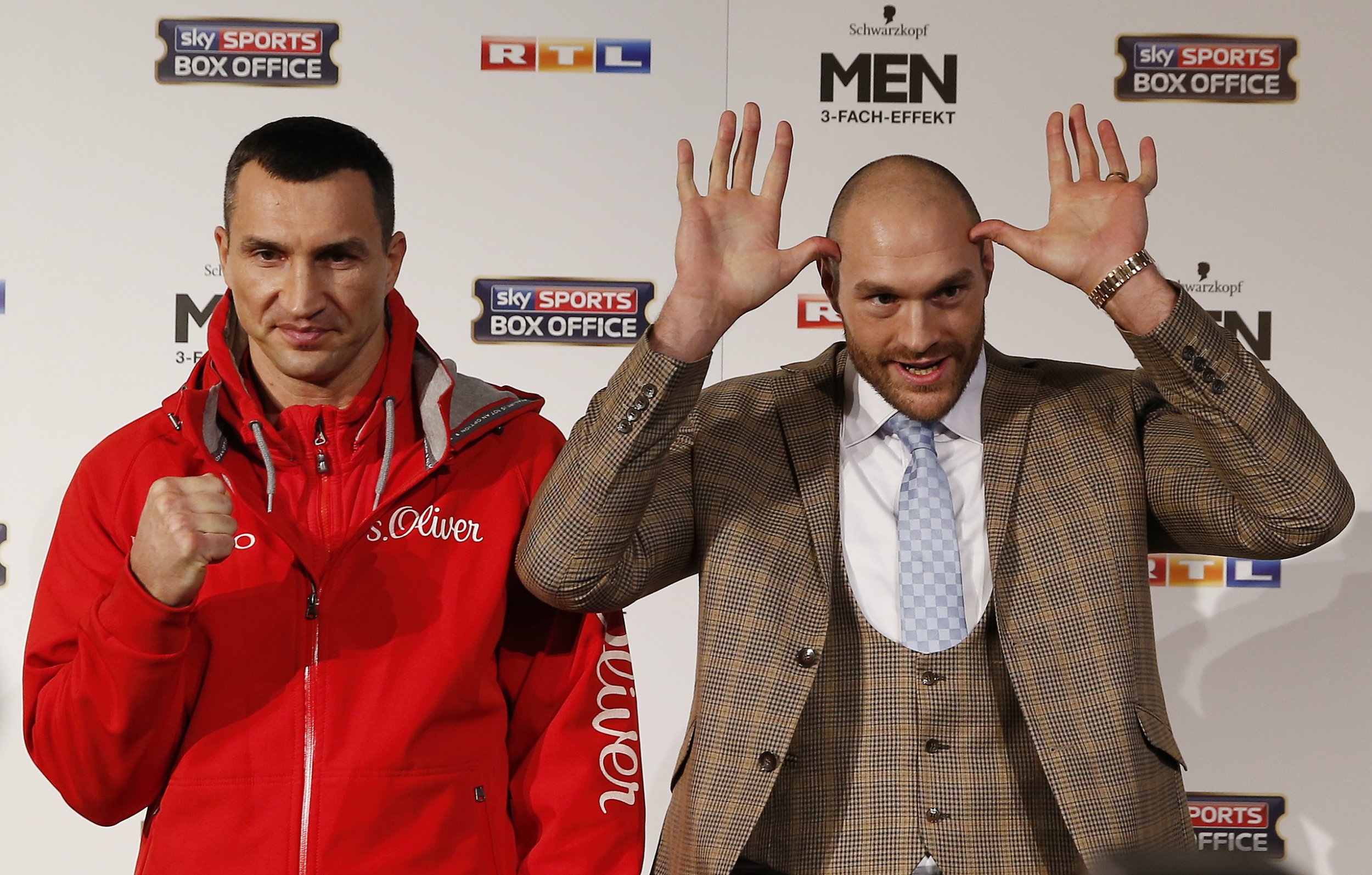 A boxing match can only take place when two criteria are filled: Two fighters agree to throw punches at one another, and pay-per-view tickets are sold.
When you are both the challenger and underdog—a twin role to be filled by British boxer Tyson Fury on Saturday when he takes on Ukraine's Wladimir Klitschko in a heavyweight world championship bout—it is often your responsibility to focus specifically on the second point. And few would deny that Fury is working particularly hard at doing just that.
Fury used his final press conference before the fight in Dusseldorf to predict an easy win against Klitschko. This is the same Klitschko who, in the decade he has remained unbeaten, has amassed the WBO, IBF, IBO and WBA heavyweight championships.
(video)
Fury, the self proclaimed "Gypsy King," has not been shy when it comes to expressing his abilities. In a recent press conference he dressed as Batman and "fought" the Joker in a bid to demonstrate what Klitschko has coming his way.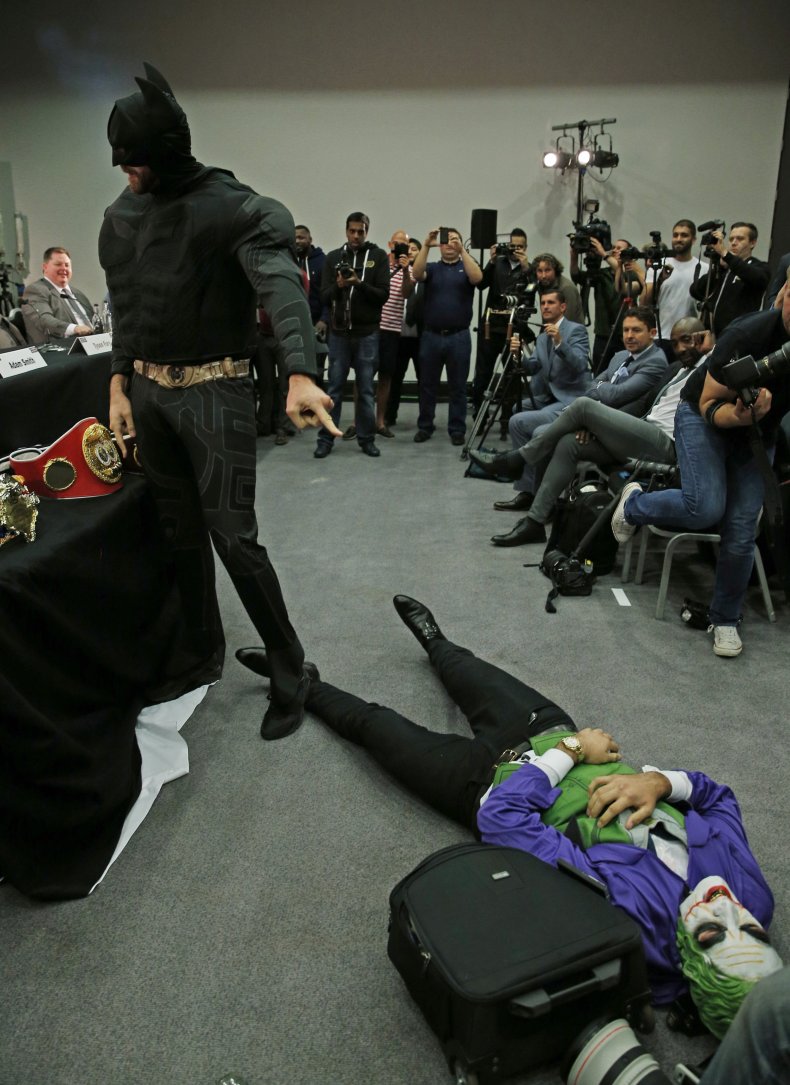 At a public sparring session in Dusseldorf Airport on Thursday, Fury dedicated his rendition of Bette Midler's Wind Beneath My Wings to the watching Klitschko.
But how does the lead up to Saturday's fight match up to previous promotional periods?
Chris Eubank and Nigel Benn couldn't hide their hatred for each other in this 1993 interview before the two met in the ring.
Things were even less cordial when a full brawl broke out in a press conference ahead of the 2002 World Championship fight between Mike Tyson and Lennox Lewis.
And after Floyd Mayweather chose to mock Ricky Hatton by badly singing his theme song, the British boxer gave a colorful response that probably had television producers regretting their decision to broadcast the morning press conference live.