Tyson Managers Accused of Betting Money on Employees Catching COVID by Deceased Staffer's Son
Managers at a Tyson Foods facility in Iowa allegedly placed bets on which employees would contract the coronavirus, according to a November lawsuit filed by the son of a plant employee who died of COVID-19.
The Tyson Foods processing plant in Waterloo, Iowa was shut down in April due to a high number of positive coronavirus tests among employees. According to the Black Hawk County Health Department, 1,031 employees tested positive for the virus out of approximately 2,800 employees. Isidro Fernandez died of coronavirus complications in April. In the November filing, Isidro's son, Oscar Fernandez, alleged that the Waterloo facility exhibited "incorrigible, wilful and wanton disregard for worker safety."
According to the lawsuit, Plant Manager Tom Hart allegedly "organized a cash buy-in, winner-take-all betting pool for supervisors and managers to wager how many employees would test positive for COVID-19."
Public health officials and Black Hawk County Sheriff Tony Thompson asked Tyson to close the facility because of the high rate of positive coronavirus cases, but Tyson officials refused.
Plant management allegedly coerced employees to remain at work by offering $500 bonuses and by telling workers, "we all have symptoms—you have a job to do."
Employees allegedly worked while ill, with the lawsuit claiming that at least "one worker vomited on the production line and management allowed him to continue working and return to work the next day."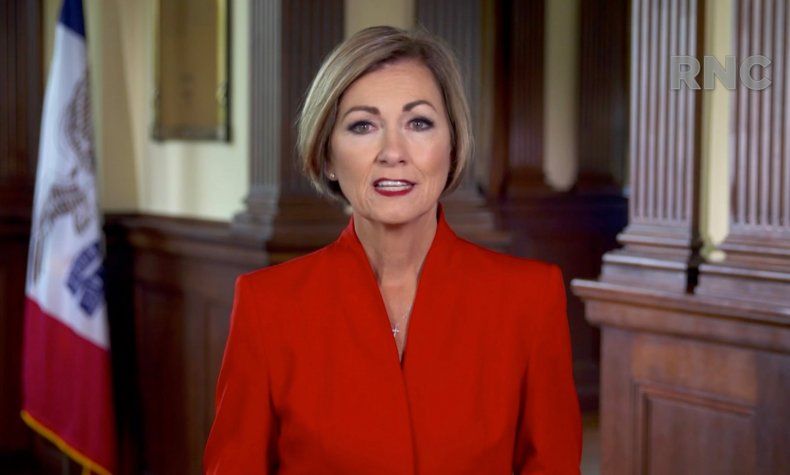 Newsweek reached out to Tyson Foods for comment.
The lawsuit alleged that plant management failed to provide adequate coronavirus safety measures to their employees. By downplaying the potential threat COVID-19 posed to their workforce, the plant managers "consciously failed" to contain the outbreak, allegedly leading to the death of Isidro Fernandez.
Fernandez's lawsuit asked for an undisclosed amount of punitive damages "to punish the Supervisory Defendants for their wilful and wanton disregard for workplace safety and culpable state of mind."
After a temporary closure for sanitization and deep cleaning in April, the Waterloo plant reopened and began processing meat in May. At the time, Hart told the Waterloo-Cedar Falls Courier that plant employees would do "everything we can to keep our team members safe and to ensure that the spread is not happening inside our plant and that our team members know how to keep themselves safe at work and at home."
According to the lawsuit, Tyson executives lobbied Iowa Governor Kim Reynolds to issue an executive order which stated that local governments were prohibited to close businesses, leaving such decisions in the hands of the state government.
In April, Iowa Governor Kim Reynolds dismissed calls to close down Iowa's meat processing industry although meat-packing facilities appeared to be coronavirus hot spots. Reynolds said during a news conference that the plants were "essential businesses and essential workforce and without them people's lives and our food supply will be impacted."