U-Haul Workers Find Dead Baby Stuffed into Bag in Back of Van
Update, 4/12/18: Although police originally reported that the dead body of an infant was found stuffed into a bag in the back of a van at a U-Haul parking lot in Indianapolis, authorities are now saying that the body belonged to an adult. The deceased's sex and age were unclear.
Original story:
A dead infant was found in the back of a van in Indianapolis and police officers are trying to figure out who last used the van and where it came from.
Staffers clearning the van discovered the baby's body in a tote bag inside the vehicle on Wednesday afternoon, according to WISH-TV. The van was in a U-Haul parking lot on the city's south side, on South East Street at East Hanna Avenue.
"We are deeply startled and heartbroken over the discovery today at one of our Indianapolis store locations," U-Haul said in a statement, according to WISH. "U-Haul is working with local authorities to meet any and all needs in their investigation."
The infant's sex and age were not immediately clear, nor was the cause of death.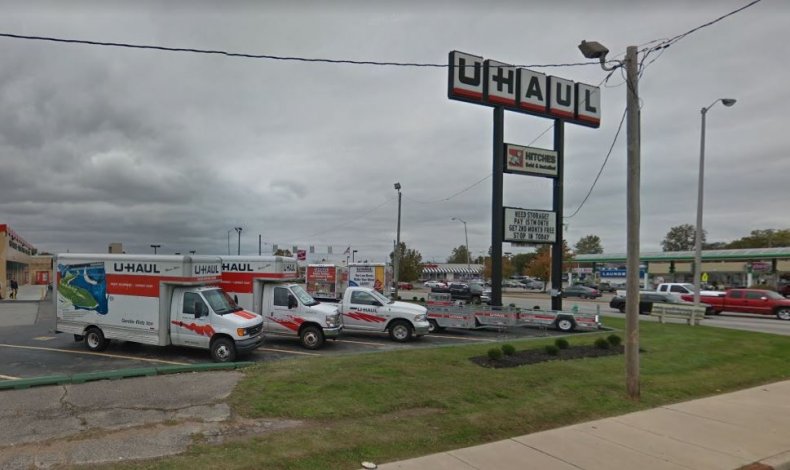 "What I can tell you is that [the van] is here now, and it is our responsibility to find out what happened, and we ask for the community's help in that," Indianapolis Metropolitan Police officer Jim Gillespie said, according to WXIN-TV. "We're going to do everything we can to get to the heart of what led to this child's death."
Indiana has a "safe haven" law that "enables a person to give up an unwanted infant anonymously without fear of arrest or prosecution," according to that state's Department of Child Services.
Under the rules of that law, the person who drops off the baby with emergency medical responders does not have to leave any personal or identifying information. The law applies to newborns.
The emergency responders could include officials at a firehouse, a hospital or a police station.
As The Indianapolis Star notes, a couple of fire departments in Indiana have so-called baby boxes where people can safely drop off those infants, and authorities are looking to expand the use of those secured and temperature-controlled boxes.