U.K. Unemployment Claims Surge by Record 856,500 in April
The number of people claiming unemployment benefit soared by a record level last month, as the U.K. economy was bought to a standstill due to the COVID-19 pandemic.
According to the Office for National Statistics (ONS) 856,000 people submitted benefit claims in the month of April, the largest monthly rise in claims on record.
The claimant count for the month of April increased by 5.8 percent, from 3.5 percent a month ago.
The total number of people claiming unemployment benefit soared to 2.1 million last month, the first full month of COVID-19 lockdown restrictions which were imposed by Prime Minister Boris Johnson on March 23.
The latest figures show that the overall number of people claiming benefits due to unemployment had risen above the 2 million mark for the first time since 1996.
Much of the ONS data focused on the first three months of the year, with U.K. unemployment rising by 50,000 to 1.35 million in the three months to March.
The ONS also said: "Early estimates for April 2020 show that the number of paid employees fell by 1.2 percent compared with the same period the previous year."
Early analysis for April also shows that median monthly pay fell by 0.9% compared with the same period of the previous year.
Jonathan Athow, the Deputy National Statistician at the ONS, said: "In April, early estimates from real-time tax data suggest there was a fall in the number of employees on the payroll, down 450,000 compared to March. So, evidence of staff being let go and/or reduced hiring."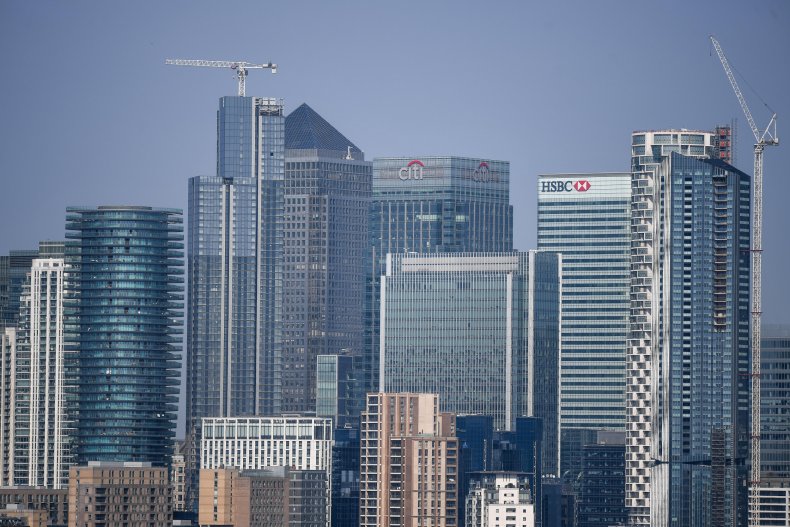 "We also saw median pay in April fall compared to March down £55 to just under £1,800. This could be a reduction in hours and/or as this is a monthly pay figure."
Shortly after the ONS figures were released, the Treasury said it was expanding the Coronavirus Large Business Interruption Loan Scheme (CLBILS), which supports large businesses, with an annual turnover of over £45 million.
The treasury says the expansion of the scheme will mean larger firms will be able to access up to £200m from next week - up from £50m.
The latest ONS figures come after the Bank of England warned that the U.K. economy was set for its worst economic performance in 300 years.
The central bank said that the economy could shrink by 14 percent in 2020, based on estimates of the lockdown being eased in June, which would push the country into its deepest recession on record.