The U.K. has suspended an extradition treaty with Hong Kong, a former British colony, "immediately and indefinitely" after China introduced a controversial set of security laws to the region.
British Foreign Secretary Dominic Raab, speaking in the British House of Commons in Parliament, said it was "necessary and proportionate" to take these measures, with the U.S. expected to follow suit in the coming days.
Raab said that the U.K. still "wants a positive relationship" with China. This announcement comes days before Secretary of State Mike Pompeo arrives in London for a two-day visit, within which China is thought to be high on a list of important topics being discussed with U.K. Prime Minister Boris Johnson.
The opposition Labour party called it a "step in the right direction" as it supported the changes.
Extradition treaties exist to allow the quick deportation of suspected criminals to countries where the crime is alleged to have been committed.
This is a further escalation of tension between China and the U.K., after the British government's decision to block Huawei equipment from U.K. 5G networks and offering a route to British citizenship for around three million people living in Hong Kong.
Canada and Australia, Britain's "Five Eyes" security partners, have already announced similar measures in suspending their extradition treaties.
In an interview with the BBC, China's ambassador to the U.K. Liu Xiaoming faced uncomfortable questioning about "gross human rights abuses" in China and tech company Huawei's accountability to the Chinese government.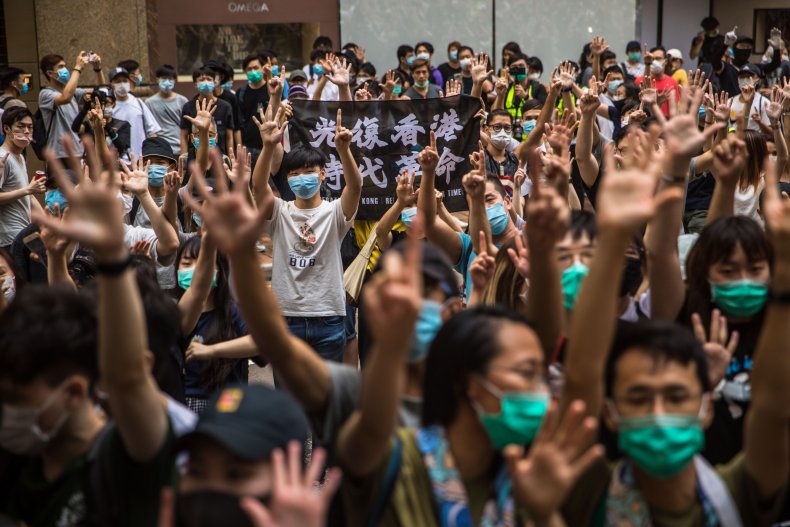 "It's a dark day for China-UK relations. It's an even darker day for the United Kingdom, because you will miss the opportunity to be a leading country," Xiaoming said.
This all follows the introduction of the national security law in Hong Kong by China, a move seen as fundamentally changing the legal system. Hong Kong had previously had a "one country, two systems" agreement with China since being handed over by the United Kingdom in 1997.
Raab said that the "imposition" of the laws amount to a "serious violation" of China's international obligations.
Many international observers fear that these new laws, introduced at the end of June, will be used to limit freedom of speech and signal the end of the "one country, two systems" agreement, with suspects sent for trial in mainland China.
Within his announcement, Raab also extended to Hong Kong the arms embargo which had been in place for mainland China since 1989.
This means there will be no "potentially lethal weapons, their components or ammunition" sent to Hong Kong, with the foreign secretary worried that they might be used to "internal repression, such as shackles, intercept equipment, firearms and smoke grenades."
China says that this is "brutal meddling" in its domestic affairs and has condemned the British government's actions.