U of Michigan Has 86 Percent Vax Rate as Fight Rages Against Fake COVID Cards
A recent study conducted by the University of Michigan has revealed that 86 percent of students are vaccinated for the 2021-2022 school year.
On Tuesday, the university released a study that details who's received the COVID-19 vaccination as the college prepares to open its campus for the 2021-2022 school year. Currently, 86 percent of students are fully vaccinated; 70 percent of employees are fully vaccinated; 82 percent of faulty are vaccinated; 68 percent of staff are vaccinated.
Individuals are considered to be "fully vaccinated" two weeks after their final dose of the vaccine (second dose for the two-dose vaccine; single dose for a one-dose vaccine).
Anyone who has a medical or religious exemption for the COVID-19 vaccine is encouraged to submit their information by August 30.
On July 30, the school announced that all students, faculty, and staff across its three campuses must be fully vaccinated before August 30. This requirement also extends to Michigan Medicine (formally known as the University of Michigan Health System).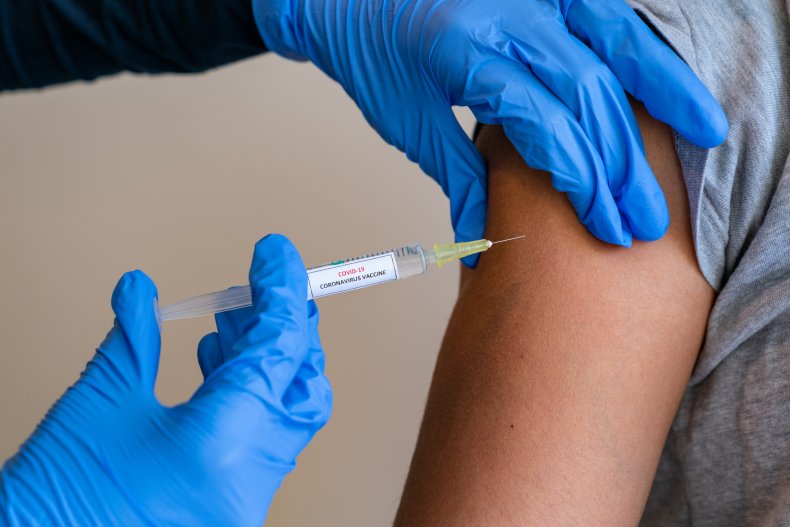 While vaccinations are on the rise, the issue of fake COVID-19 vaccination cards is also trending across college campuses in the U.S. Newsweek spoke to Rick Fitzgerald, who's the Associate Vice President for Public Affairs about how the university is planning to combat this issue.
"We ask students and employees to fill out an online form, which can only be accessed by having a valid UM login that is tied to a specific person," said Fitzgerald. "The individual fills out the form, which includes the dates, vaccine name, and lot numbers of the vaccine. The individual also must upload a copy of their vaccination card."
Furthermore, Fitzgerald stated that all individuals must "electronically sign a consent form as well as an attestation that the information they are sharing is accurate." The school has staff on hand to verify the information and address any gaps that may be present.
Fitzgerald also shared that vaccine counselors are available to students or employees who are still apprehensive about taking the vaccine. More information about the vaccine counselors can be found on the school's website.
In addition, the university announced a mask mandate on Wednesday, requiring all students, faculty, and staff wear face coverings while indoors. The mandate also extends to other school properties and university buses.
This decision comes as 49 new COVID-19 cases were reported during the week of August 1, compared to 19 new cases during the week of July 26.
President Mark Schlissel stated in an open letter that cases regarding the Delta variant are "trending up on campus."
"I know that we've already become accustomed to not wearing a mask if vaccinated, but we want everyone in our community to be as safe as possible, especially as the highly infectious Delta variant of SARS-CoV-2 continues to spread," said Schlissel.
"Breakthrough infections can occur in vaccinated persons, but while they rarely lead to serious consequences, they can spread to others. We'll continue to assess conditions as they evolve and revisit this policy once the semester begins," Schlissel concluded.
For the 2021-2022, the student population is estimated to be 47,000, according to the school's website.