U.S. Open Tennis 2019: Women's Final Start Time, How to Watch, Live Stream and Odds
Serena Williams is one win away from equalling Margaret Court as the most successful player in the history of tennis.
The 37-year-old has 23 Grand Slam titles to her name but has the chance of draw level with Court if she beats Bianca Andreescu in the U.S. Open final on Saturday.
A six-time winner at Flushing Meadows, Williams reached a second consecutive U.S. Open final after defeating No. 5 seed Elina Svitolina in straight sets on Thursday night.
The Ukrainian hadn't dropped a set in the tournament up until the semifinal, but Williams was mightily impressive in her 6-3, 6-1 win. She hit 34 winners to Svitolina's 11 but Williams admitted it wasn't all plain sailing.
"There were long games in the first set," she said after the game.
"She's such a good player, two semis in a row. This is the biggest stadium for tennis on the whole planet, and I think of it that way. It's such an honor for me and my opponent to play here."
The final is Williams' fourth in the last six major tournaments and even she sounded surprised by the achievement.
"To be in yet another final, it seems, honestly, crazy,'' she added.
"But I don't really expect too much less.''
With the win Williams drew level with Chris Evert on 101 wins at the U.S. Open, a tournament record. She has also broken the record held by her sister, Venus, for the biggest gap between first and and most recent appearances in a slam final as 19 years and 362 days have passed since her first major final.
"It's just impressive, I guess,'' the 23-time Grand Slam winner explained. "I don't think about it. I just come out here and do what I can.''
Andreescu, Williams' opponent on Saturday, wasn't even born by the time Serena secured her first U.S. Open crown in 1999. The 18-year gap between Williams and the No. 15 seed is the largest between women's finalists in any major in the Open era.
The record was previously held by Monica Seles, who was 17 years younger than Martina Navratilova when the two met in the U.S. Open final in 1991.
"I watched her win most of her Grand Slam titles. I think she's fighting for her 24th on Saturday. I'm sure she's going to bring her A game,'' said Andreescu. "I'm going to try to bring my A game, too. Hopefully, I guess, may the best player win.''
Andreescu is the first Canadian woman to reach the U.S. Open final and only the second to ever reach a major final. She is also the first woman since Venus Williams in 1997 to reach the final in her first appearance at Flushing Meadows.
The Ontario native, who became the first teenager to reach the U.S. Open semifinals since Caroline Wozniacki did so in 2009, beat No. 13 seed Belinda Bencic 7-6 (7-3), 7-5 in the semifinal on Thursday.
The Swiss had knocked out defending champion and world No. 1 Naomi Osaka and led 5-4 in the first set and then 5-2 in the second, only for Andreescu to come roaring back.
"I think when I'm down, I play my best tennis," she explained. "Whenever my back is against the wall, I think I'm just extra focused in those moments."
The Canadian has won 32 of 36 matches this season, winning titles at Indian Wells and Toronto and climbing the rankings from No. 208 in the world to No. 15. On Saturday, she has the chance of ending her breakout season on the kind of high she wouldn't have dared imagine 12 months ago.
Here's everything you need to know ahead of the U.S. Open final.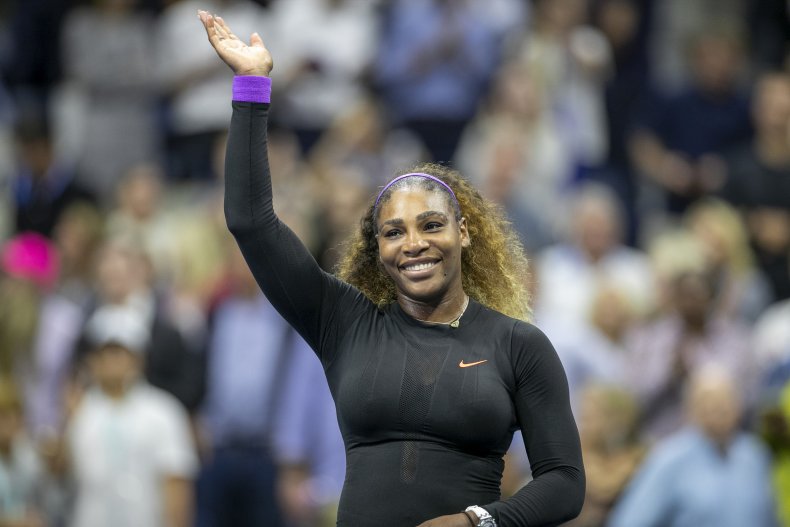 U.S. Open final start time
The U.S. Open final is scheduled for 4 p.m. ET on Saturday, September 7, at the Arthur Ashe Stadium.
TV channel
The women's final will be broadcast exclusively on ESPN.
Live stream
Fans can watch the action online via the WatchESPN app and on ESPN.com and via fuboTV.
Odds
According to Oddschecker, Serena Williams is a 33/100 favorite to win the title, while Bianca Andreescu is a 13/5 outsider.