U. S. Plans to Expel Two-Thirds of Cuban Diplomats After Sonic Attack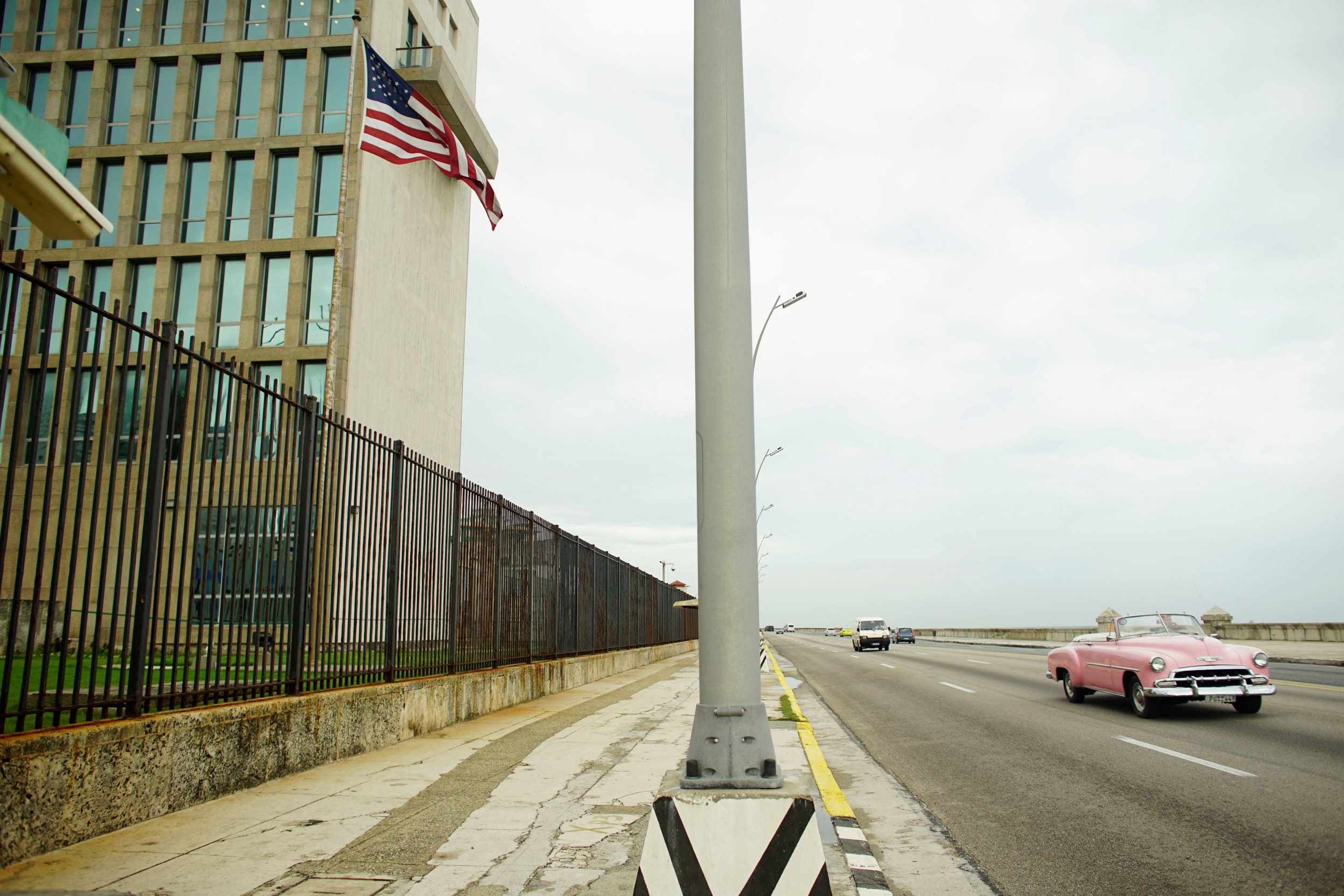 The Trump administration is expected to oust two-thirds of Cuba's embassy staff from Washington, D.C. after a string of sonic attacks against American diplomats in Cuba, according to several sources.
The State Department will make an official announcement as early as Tuesday, The Miami Herald reported, citing three sources familiar with the matter. A fourth source added that the U.S. decision to remove Cuban personnel from its territory was an act of "reciprocity" following the Trump administration's decision earlier this month to remove all nonessential staff from the embassy in Havana.
The State Department has not indicated that Havana masterminded the attack, yet it has held Cuba responsible for the safety of foreign diplomats stationed on the island, as part of the Vienna convention on diplomatic affairs, The Miami Herald said.
"Cuba is not upholding its commitments of the Vienna convention, of protecting diplomats," a source familiar told the newspaper.
Last Sunday, Republican Senator Marco Rubio of Florida rejected the notion that Cuba was not aware of the sonic attack.
"Anyone who has interacted Cuba, been to Cuba or has anything to do with Cuba understands that very little happens in Havana that the Cuban government doesn't know about, especially Americans working for the State Department," Rubio said on CBS's Face the Nation.
"So the idea that over 20 Americans working for the State Department, working for the U.S. Embassy could be severely injured in Cuba and the Cuban government not know anything about it is ridiculous," he added.
Last year, secret agents in Havana allegedly targeted at least 16 American diplomats with a "mysterious weapon" that used sound waves to damage their hearing and other symptoms. The State Department has not confirmed the attack, but after the Associated Press reported that some American diplomats were injured, the agency said in August there had been a series of "incidents which have caused a variety of physical symptoms."
Intelligence analysts were dumbfounded by the incident, admitting that it remained unclear what could have caused mild traumatic brain injuries and possible damage to the central nervous system.
"The entire story is bizarre," a former senior diplomat who worked in Havana told Newsweek. "It doesn't make any sense. The U.S. military and other militaries have developed low-frequency devices [that produce] temporary hearing loss. It is no secret that this technology exists. But nothing that is permanent."