The U.K. Transport Secretary Grant Shapps has confirmed that the U.S. will be placed on a "red list" of countries for passengers coming into England, meaning travelers will face quarantine upon their arrival.
It comes as the government draws up a list of at least 50 countries and overseas territories that people can travel to and from England without quarantine restrictions.
People in Britain can already visit Spain, Italy, France and Germany without having to quarantine for 14 days on their return.
The new rules and guidance will come into effect from July 10, with the full list of countries out later on Friday and will only apply to people who are traveling to and from England and who have a permanent residence in England.
Travelers from the U.S. will still face quarantine.
Shapps told the Today programme: "We've got things under control, but we know that it's still raging in parts of the world and just last week we saw the highest ever level of daily cases reported, so I'm afraid there is a red list."
Asked whether the U.S. would be on the red list, Shapps replied: "I'm afraid it will be," indicating that the country was the worst hit by COVID-19.
"The U.S. from the very early stage banned flights from the U.K. and from Europe and so there isn't a reciprocal arrangement in place in any case there," Shapps said.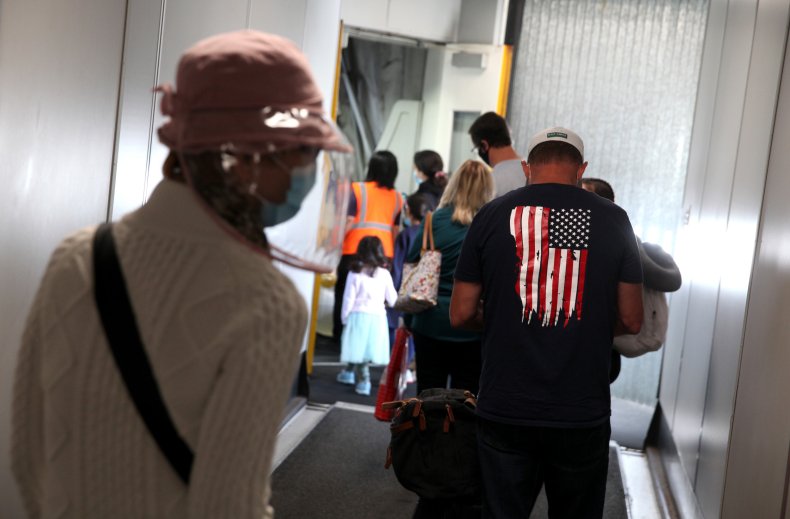 "And I do actually point out that a lot of people are saying we should ban flights from the outset, the U.S. did exactly that and of course it hasn't helped them to avoid this crisis at all and they've got very high numbers of infections which is why they're not on the list today."
The transport secretary said that the list of countries will be divided into a traffic light system.
Shapps said: "We have countries in the green category where there are very low occurrences [cases of COVID-19], and then countries in the amber group. They would include France, Germany, Spain and quite a number of others.
The likes of New Zealand, which will be on the green list and where COVID-19 has almost been eliminated, may still enforce restrictions on passengers arriving there.
Currently, the New Zealand border "is currently closed to almost all travelers wanting to travel to New Zealand by either air or sea," its immigration department states.
The 'traffic light' system announced by the British government only applies in England, with different restrictions in Wales, Scotland and Northern Ireland.
The government had been hoping to coordinate a U.K.-wide approach but an agreement has not been reached and the devolved nations are due to set out their own rules at a later date.
Passengers will still be required to provide contact information on arrival into the U.K.