UAE Set Up Secret Meeting Between Trump Donor and Putin Confidant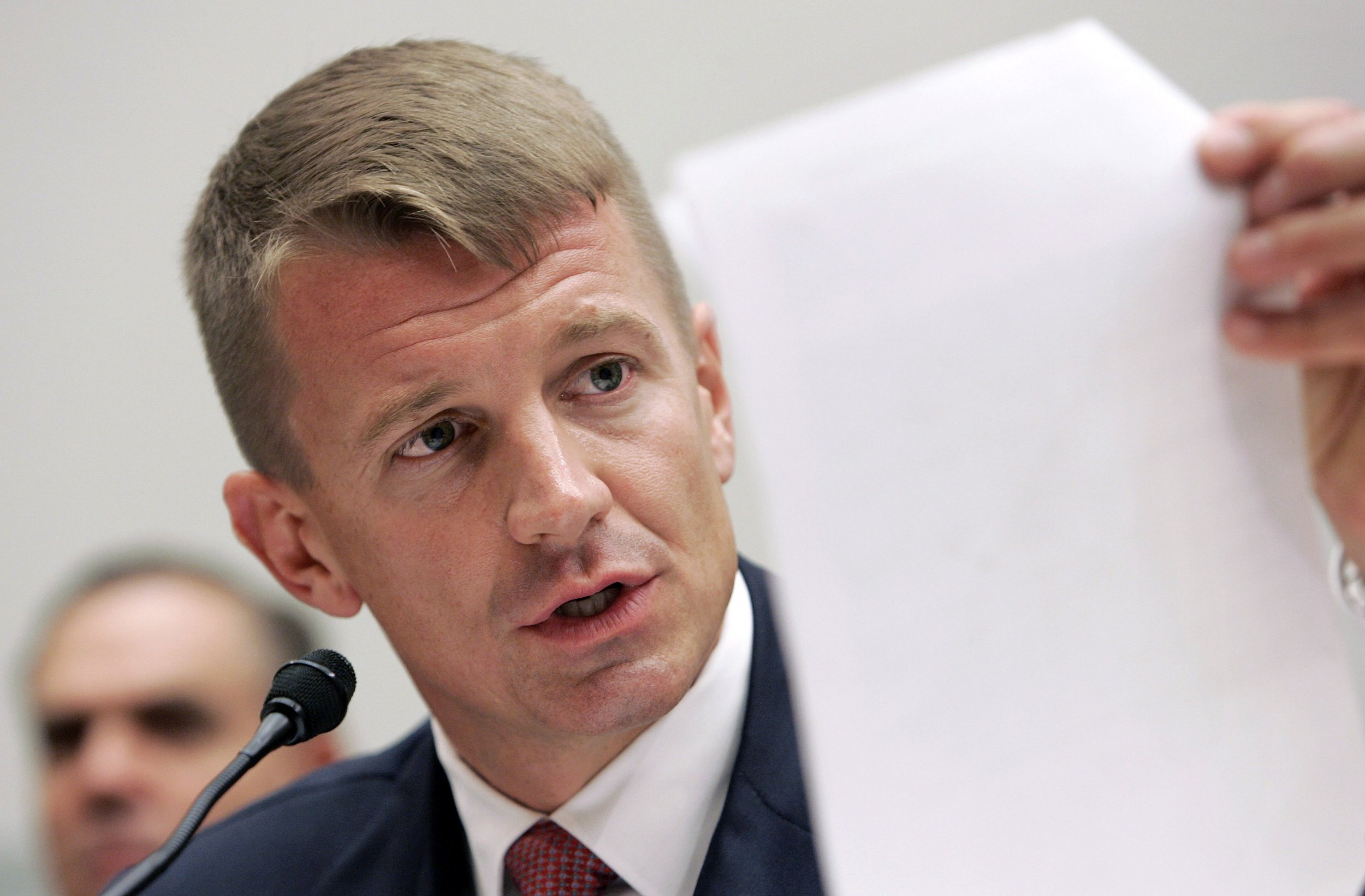 The United Arab Emirates set up a secret meeting between a key donor of U.S. President Donald Trump and an associate of Russian President Vladimir Putin in an apparent bid to set-up a backchannel between the two, according to reports.
The meeting, first reported by the Washington Post, citing anonymous U.S., European and Arab officials, took place in January in the Seychelles islands nine days before Trump's inauguration.
At the two-day meeting Erik Prince, the founder of the security firm Blackwater that operated in the Iraq War and now the head of the Hong Kong-based company Frontier Services Group, met a Russian envoy.
According to the Post, officials said the Gulf state agreed to establish the meeting in part to persuade Russia to withdraw or diminish its support for Iran in Syria, defending the regime of President Bashar al-Assad.
The precise details of the meeting remain unclear but the UAE, a Sunni Sheikhdom, shares Trump's opposition to growing Iranian influence in the Middle East, and is part of the Saudi-led coalition conducting a bombing campaign in Yemen.
Read more: FBI director James Comey tried to reveal Russian tampering months before election
Any U.S. demand for Russia to withdraw its support for Iran would likely require something beneficial to Putin's government, such as the lifting of sanctions that Trump's predecessor Barack Obama implemented after Russian incursions into Ukraine in 2014.
Michael McFaul, former U.S. ambassador to Russia, said that Russia would not retract its support for Iran without such an offer from the Trump team.
"When I would hear this, I would think, 'Yeah that's great for you guys, but why would Putin ever do that?'" he told the Washington Post. "There is no interest in Russia ever doing that. They have a long relationship with Iran. They're allied with Iran in fighting in Syria. They sell weapons to Iran. Iran is an important strategic partner for Russia in the Middle East," he added.
Prince donated $250,000 to Trump's election campaign and super-PACs supportive of the billionaire. He also has close ties to the president's top strategist Steve Bannon and is the brother of Trump's education secretary Betsy DeVos. He visited Trump's New York transition office in December, though had no formal role in the president-elect's team.
The Post reported that Prince presented himself to UAE officials as an "unofficial envoy for Trump." However, Sean Spicer, Trump's press secretary said that the White House was "not aware of any meetings" and highlighted that Prince has no official role in trump's team. The White House and Prince both deny that the private security executive was acting on behalf of Trump in any way.