Former U.S. President Barack Obama has weighed in on the ongoing dispute between the United Auto Workers Union and three of the biggest vehicle manufacturers in the country.
"Fourteen years ago, when the big three automakers were struggling to stay afloat, my administration and the American people stepped in to support them. So did the auto workers in the UAW who sacrificed pay and benefits to help get the companies back on their feet," Obama wrote on Saturday in a post on X, formerly known as Twitter.
"Now that our carmakers are enjoying robust profits, it's time to do right by those same workers so the industry can emerge more united and competitive than ever," the former president added.
Obama's comments come after workers across three states walked out en masse as talks between the UAW and the "big three" manufacturers, namely Ford Motor Company, General Motors and Stellantis, failed to establish fresh employment agreements. A four-year labor deal between the union and the three manufacturers expired on Thursday evening. Some 13,000 UAW members are striking at three plants, with one run by each company: a General Motors plant in Wentzville, Missouri; a Ford factory in Wayne, Michigan, near Detroit; and a Stellantis Jeep plant in Toledo, Ohio.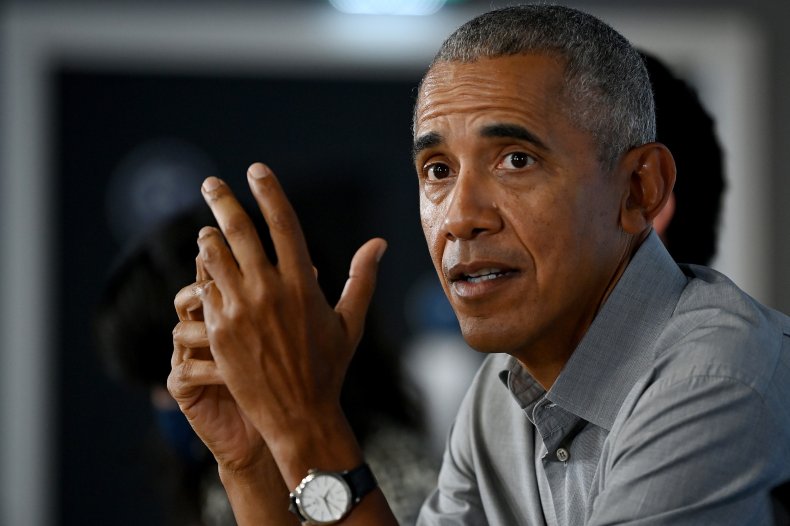 When Obama was the U.S. President, UAW workers took similar action against their employers. In 2007, the White House leader said that he stood "with the 73,000 United Automobile Workers who are striking General Motors," and he offered his backing to the union.
That statement from Obama continued: "The demands the union is fighting for - job security, the health benefits they were promised - are things that all workers should expect and that UAW members deserve. General Motors owes it to the UAW to come back to the bargaining table so that union members can go back to work."
Talks between the UAW and the manufacturers have now resumed, according to a report by the press agency Reuters. The outlet has also said that Stellantis has raised its offer, proposing cumulative raises of nearly 21 percent over a four-and-a-half-year contract term. This includes a 10 percent increase to wages, to be effective immediately. Over the same period, GM and Ford are offering a 20 percent pay increase.
Newsweek has contacted Ford Motor Company, General Motors, and Stellantis via email for comment.
The UAW was approached for comment by Newsweek via email on Friday, September 15, but are yet to respond.