Let This Uber-Driving Attorney Show You How to Get Through a DWI Checkpoint Without Getting Arrested
Back in 2017, attorney Jesse Bright—who moonlights as an Uber driver—recorded a tense interaction he had with Wilmington, North Carolina, police officers. In the nine-minute video, which has since racked up more than 11 million views on YouTube, Bright films cops lying to him about a made-up law that supposedly prevents people from recording their exchanges with police.
Now, Bright has shared another new video that's designed to educate viewers about their legal rights and how to best interact with police after being pulled over. Shared to Bright's YouTube channel on July 6, the new clip runs for just under seven minutes and is intended to show people how they can keep from incriminating themselves when talking to police.
At the very start of the new video, before driving past a traffic checkpoint in Wilmington, Bright dispels one commonly held belief. "A lot of people think checkpoints are 'DWI checkpoints,'" Bright says. "That's not true. At least in North Carolina, DWI checkpoints have been ruled unconstitutional. They can't set them up. You cannot set a checkpoint for the primary purpose of checking for a DWI."
Instead, Bright points out, police are able to set up so-called "license checkpoints," which allow authorities to pull drivers over for the purpose of making sure they have a valid driver's license. These sorts of traffic stops also give police the opportunity to take note of any suspicious behaviors, and provide drivers with a chance to incriminate themselves.
To stop that from happening, Bright suggests that you simply stay calm and keep quiet. In the video, he refers to these traffic stops as "shut-the-heck-up points" because, "that's really all you gotta do." From there, Bright drives through the checkpoint and keeps quiet as an officer takes his license, looks at it and asks him some routine questions.
The officer walks away from the car briefly, but quickly returns, hands Bright his license and lets him continue on his way. The whole interaction lasts for less than a minute, and Bright doesn't say a word.
In the video's description on YouTube, Bright wrote, "I've taken this opportunity to teach what a 'DWI' checkpoint really is, and how to handle them, as well as give you an opportunity to see my advice in action."
Some Reddit users have appreciated the lesson. The video made its way onto r/videos in the early hours of Monday morning, and has spawned a comment thread with thousands of posts. One user wrote, "Good advice. Just keep in mind, laws vary from state to state regarding checkpoints. Check your local laws."
As mentioned earlier, this is not the first time that one of Bright's videos has gone viral. His 2017 exchange with police drew plenty of attention and made Bright the subject of a story in the Washington Post. In that video, Sgt. Kenneth Becker tells Bright that he's legally prohibited from filming the police; Becker and another officer reference a state law that they said was just recently passed. Bright says in the video that he hasn't heard of the law, and later told the Post that there wasn't any law like that in North Carolina.
"If a police officer gives you a lawful command and that command is disobeyed, they'll arrest you," Bright said to the Post. "The fact that I wasn't arrested and he didn't even try to arrest me is proof that he was being dishonest."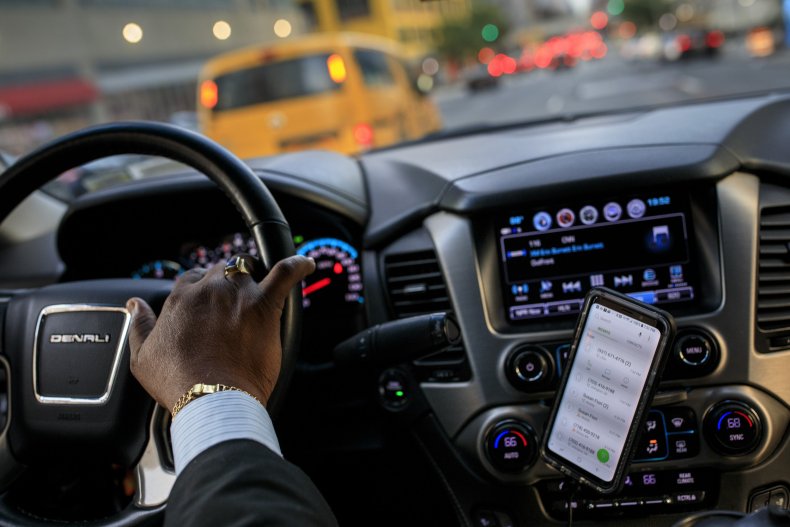 According to Bright's YouTube page, Becker was demoted and left the police department about a year later.
"I think the video shows that the police are willing to lie in order to coerce people into doing what they want them to do," Bright said to the Post. "You just have to know your rights."
Newsweek reached out to Bright for further comment but did not hear back in time for publication.