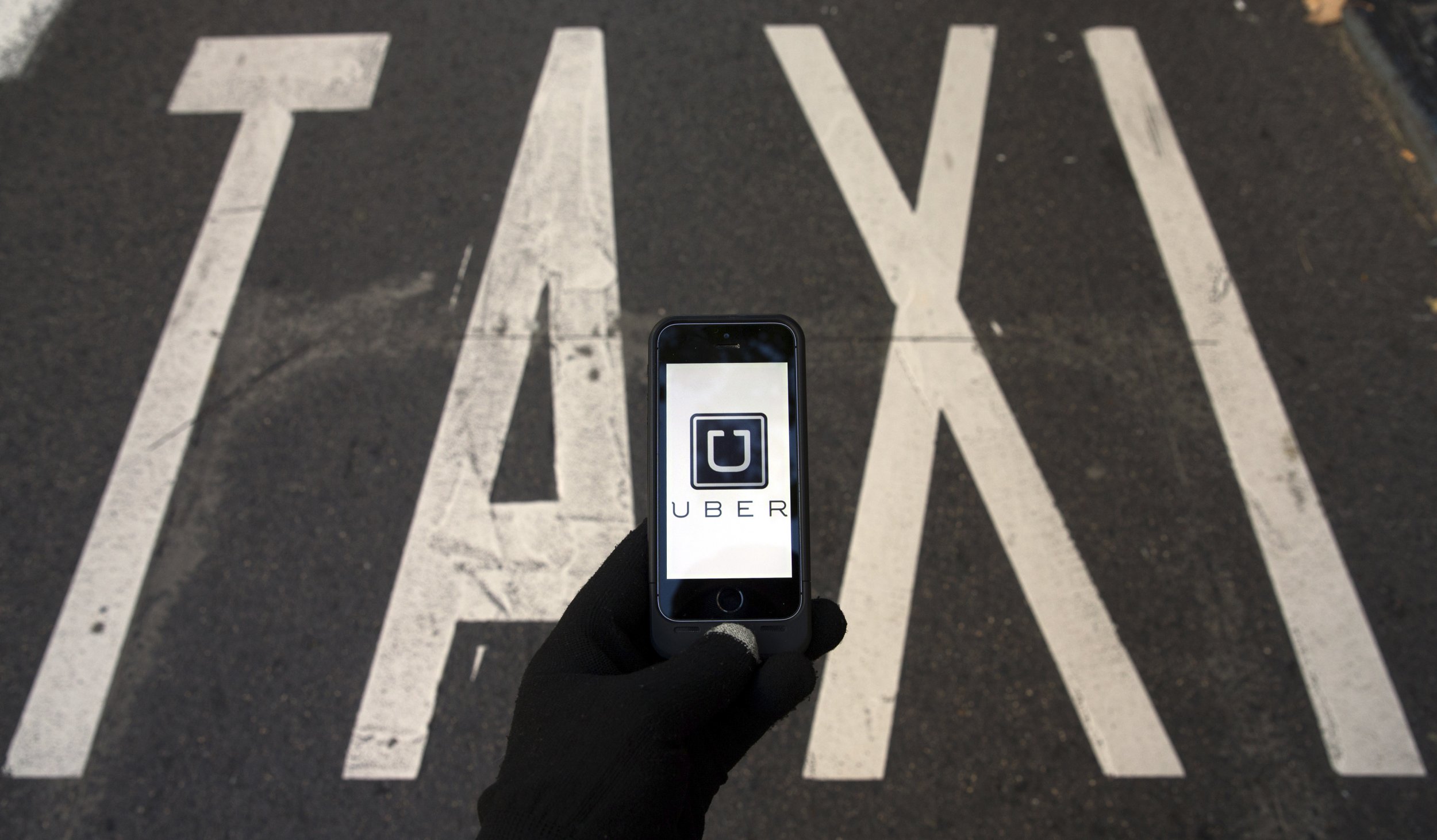 Updated | The five Uber bases in New York City that were suspended earlier this week have reopened, a source familiar with the matter tells Newsweek.
In October, the Taxi and Limousine Commission (TLC) requested trip data from Uber for these five bases. Uber did not comply, and as a result, the bases were suspended on Monday evening by the Office of Administrative Trials and Hearings (OATH) until both the trip records had been provided and a $200 per base fine was paid.
However, by Wednesday morning, the bases were once again reopened. In a series of documents provided to Newsweek, each of the five shuttered bases (Weiter LLC, Hinter LLC, Schmecken LLC, Danach-NY LLC and Unter LLC) were labeled: "Office-Status: Current in Business" with today's date.
It remains unclear if Uber provided the requested trip data. Uber did not return a request for comment on the matter. TLC spokesperson Allan Fromberg told Newsweek, "I've been informed that they filed an appeal of the OATH decision, which allows for them to operate with a temporary license until the appeal is decided." OATH spokesperson Marisa Senigo told Newsweek the appeal was received yesterday. Senigo was unsure if the trip data had been received, "The judge issued a decision finding the bases in violation of the TLC's rules. The court would not be the recipient of the trip data. TLC's directive was to be provided with the trip data."
Trip data has been a major point of contention between the e-hailing service and the TLC. In October, the TLC held a public meeting attended by Uber, Lyft and medallion officials and drivers. Trip data was the primary focus of the meeting and Uber New York General Manager Josh Mohrer said he believed the TLC was seeking "data for data's sake." City officials were openly displeased with Mohrer's comment. "I think your characterization of 'data for data's sake' is a gross miscategorization of why we want the data. It has been critical to us to analyze data," one official retorted.