Uber, Careem Expect to Hire Tens of Thousands of Saudi Women as Drivers
With women in Saudi Arabia now legally allowed to drive, ride-sharing services like Uber are seizing the opportunity to enlist female drivers.
The controversial ban on women driving was lifted Sunday, by which time Uber and Careem each had about one dozen women ferrying passengers in the country, Time reported. And with more than 120,000 Saudi women having applied for a license Sunday, according to the Ministry of Interior and Traffic Directorate, that number is expected to swell rapidly.
Uber and Careem, a Dubai-based company that operates in 13 countries across the Middle East, North Africa and South Asia, began preparations and training for women drivers before the ban ended. Careem plans to create at least 60,000 jobs in its first roll-out phase, according to Forbes.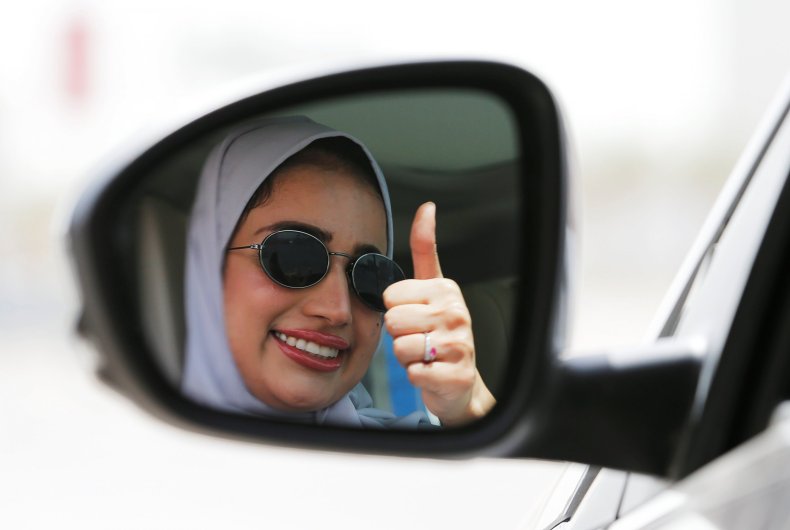 "We are honored to play a part in this historic moment for women in Saudi Arabia. By empowering female entrepreneurs, Uber is proud to provide the same economic opportunities currently enjoyed by male drivers across the Kingdom," Pierre Dimitri Gore-Coty, Uber's vice president and regional general manager of Europe, Middle East and Africa, told Forbes. "We have partnered with Saudi women to explore how Uber can work for them, and we will continue listening as we build the future of urban mobility in Saudi Arabia together."
Many of the earliest drivers Sunday reportedly were able to obtain their Saudi licenses so quickly because they already had permits in other countries.
Careem has reported that 70 percent of its customers in Saudi Arabia were women, while Uber noted an even higher percentage. While the prohibition on women driving fueled these figures, Uber will be allowing female drivers to prioritize picking up female passengers starting in fall.
"This automatically feels a lot safer...being a female and dealing with sexism on a day-to-day basis," Leila Ashry, who took a Careem ride on Sunday, told Agence France-Presse. "There's just something about it that feels wonderful. But it's not only that. It's also women joining the workforce."
Allowing women to drive and participate in the ride-sharing business is expected to boost Saudi Arabia's economy and diversify the country's income sources, a cause promoted by Crown Prince Mohammad bin Salman. Bloomberg Economics estimated that the country could see as much as $90 billion in additional economic output by 2030 because of the change.
The legalization of women driving in Saudi Arabia is the culmination of years of campaigning. Women have been arrested and imprisoned for their activism along the way, and some remain in jail.