Is Uber App Down, Not Working? Uber Logins Denied, Outage Reports Worldwide
UPDATE (March 5, 12:40 p.m. Eastern): "Within the last few hours, a service interruption resulted in certain riders not being able to request trips. Service has been restored, and all riders globally have access to upfront pricing and can request trips as normal," an Uber spokesperson told Newsweek. "Our support teams are working to answer any outstanding customer inquiries. We regret any inconvenience caused by this interruption."
On Thursday, users reported the transportation app Uber was down and denying users the ability to login and use the ride service.
Reports that Uber is down and not working flooded DownDetector, which logged more than 2500 complaints on Thursday morning, with service outages self-reported by users in New York, Los Angeles and urban areas in Brazil and the United Kingdom. Additional reports of outages come from Toronto, Atlanta and Hawaii. The down reports from users include complaints ranging from their accounts not working entirely, to issues logging in to the service.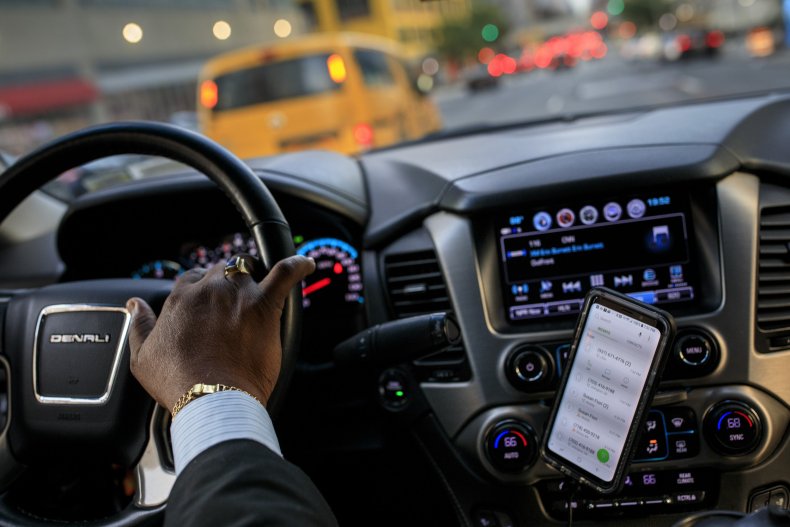 "I have changed mobile and installed Uber app in new mobile, but Uber app is not working," one user reported. "Plz help me out."
Another described similar problems with the service in India, with unresolved issues preventing them from using the service.
Users are similarly taking to Twitter to describe their own problems using the app. One posted photo shows an in-app error, indicating an inability to book a car.
"Oops, something went wrong," the Uber app error reads. "This fare has expired. Please request again."
Uber's official Support account has been responding to user complaints, but has yet to acknowledge or describe an overall problem with the app or its servers, as of the time of publication.
"Is something wrong with the app?" one user asked @Uber_Support.
"First, we suggest restarting your app. If this doesn't work, reset the network setting and reinstall the Uber app. Log back in and check for software updates. If you still encounter the same issue after this, send us a DM with your phone number," @Uber_Support responded.
The main @Uber account asked that users experiencing problems reach out via their contact form at t.uber.com/contact.
The Uber Technologies Inc. app provides ride hailing, food delivery and other transportation services to more than 785 metropolitan areas around the world and is used by more than 110 million subscribers. Its ubiquity in cities has resulted in clashes with local governments, such as its recent fight against the city of London, which refused to grant the company an operating license. That decision is currently under appeal.
While Newsweek has made an effort to reach out to Uber for comment on the outage, the company's press inquiry page also appears to be down, instead displaying a "Server Error" message.
"An error has occurred but we have been notified and are looking into it," the server error reads. As of the time of publication, the server error has yet to be resolved.