Updated | An Uber driver in Massachusetts who was charged with raping a woman has reportedly fled the country after posting bail, police told the alleged victim.
Frederick Q. Amfo, a 30-year-old from Quincy, Massachusetts, was accused of picking up the woman from a friend's home in Quincy Center at 1:48 a.m. local time on April 8. The Uber driver, who had been living in the United States since 2009, drove the alleged victim to Weymouth, Massachusetts, but stopped the vehicle in a dark area with no street lights, the woman told police.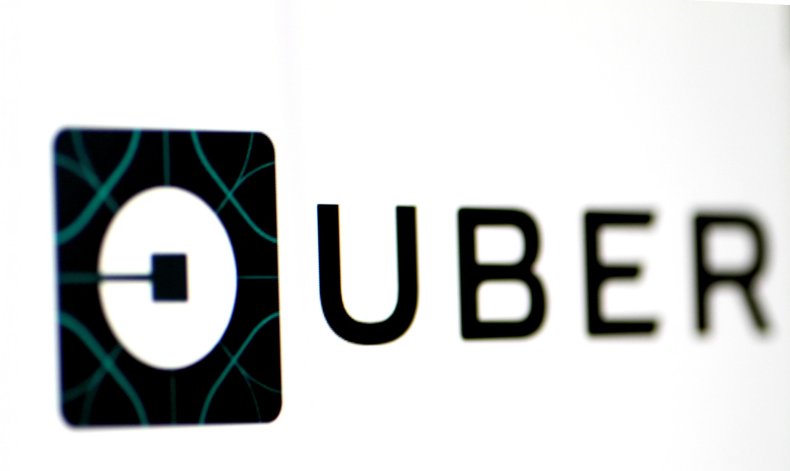 The alleged victim told Weymouth Police that Amfo locked the car's doors, got into the back seat, overpowered her and then raped her.
Amfo was arraigned in Quincy District Court on April 13 on one count of rape. As part of his release, he was ordered to stay away from and have no contact with the woman, surrender his passport and not be employed as an Uber, Lyft, or taxi driver, Peggie Krippendorf of the Norfolk District Attorney's Office told Newsweek.
Weymouth Police told the woman on Monday that Amfo posted $10,000 cash bail just before 5:30 p.m. on April 13 and fled to his home country of Ghana, The Patriot Ledger reported. Weymouth Police did not immediately respond to Newsweek's request for comment.
The 30-year-old alleged victim told The Patriot Ledger she was upset Amfo avoided prosecution after she reported the rape.
"I didn't want that to happen to anyone else," the woman said, who added that she reported the rape so other women would not be hurt. "I'm scorched-Earth mad."
Authorities learned that Amfo had fled the country by Monday, the woman was told in an email.
David Weber, a spokesman for Norfolk County Sheriff Michael Bellotti, told Newsweek that Quincy District Court told the jail that Amfo was released on a $10,000 cash bail and that he was required to turn in his passport to Quincy District Court within 24 hours of being bailed.
"We followed the instructions of the court," Weber said to The Patriot Ledger.
Weber clarified to Newsweek that the jail had received a mittimus, an official document detailing a prisoner's conditions of release, that initially did not list the requirement that Amfo surrender his passport. After some followup, Weber said a new document specified that Amfo had to turn in his passport to Quincy District Court within 24 hours of posting bail.
The spokesman told Newsweek that a bail commissioner accepted Amfo's cash bail and released the suspect Friday evening.
A court document detailing the conditions of Amfo's release reviewed by Newsweek did not specify Amfo had 24 hours to surrender his passport.
The Department of Immigration and Customs Enforcement (ICE) placed an immigration detainer on Amfo, agency spokesman John Mohan confirmed in a statement to Newsweek.
"Following his arrest on rape charges, ICE issued an immigration detainer to the Weymouth Police Department for Frederick Amfo, a citizen and national of Ghana unlawfully present in the U.S. That detainer should have followed the alien as he transferred from the Quincy Court House. The court chose not to forward the detainer to Norfolk County, allowing for his subsequent release on bail from custody," Mohan said in an email to Newsweek.
Judge Mark Cover granted a non-bailable arrest warrant for Amfo on Tuesday after his failure to report to probation upon release and his failure to surrender his passport, Krippendorf confirmed.
"What's been reported is unacceptable. The driver has been removed from the app and we are looking into this," an Uber spokesperson said in a statement to Newsweek.
This story has been updated to include the statement from Uber.