Uber Driver Goes Double Speed Limit With Terrified Passenger, Company Offers Rider $5 Coupon
After a nerve-wracking Uber ride that involved skipped stop signs and speeds reaching 85 kilometers per hour (52 mph) in residential zones, a Canadian woman reached out to the ridesharing service for redress—only to get a ride voucher worth far less than the trip's cost in reply.
Screen captures from the traffic app Waze, posted by CTV News Toronto, track the ride. According to the images, the driver taking Alanna Moness home had exceeded speeds of 85 kilometers per hour in a 40 kilometer per hour (24 mph) zone, eventually reaching speeds of 92 kilometers per hour (57 mph) in a 50 kilometer per hour (31 mph) zone.
Moness, 23, a college student, had called for an Uber on December 22 after a night out with friends. Though she alleges the driver was weaving into and out of traffic and driving at 140 kilometers an hour (86 mph) on the Don Valley Parkway, she didn't feel any alarm initially, even though the speed limit on the Parkway is 90 kilometers per hour, or about 56 mph.
It was only when they reached the less urban environs of her neighborhood did she feel unsafe.
"That's when everything started happening. There are three stop signs between the highway and my house and he ran all three," Moness told CTV News Toronto.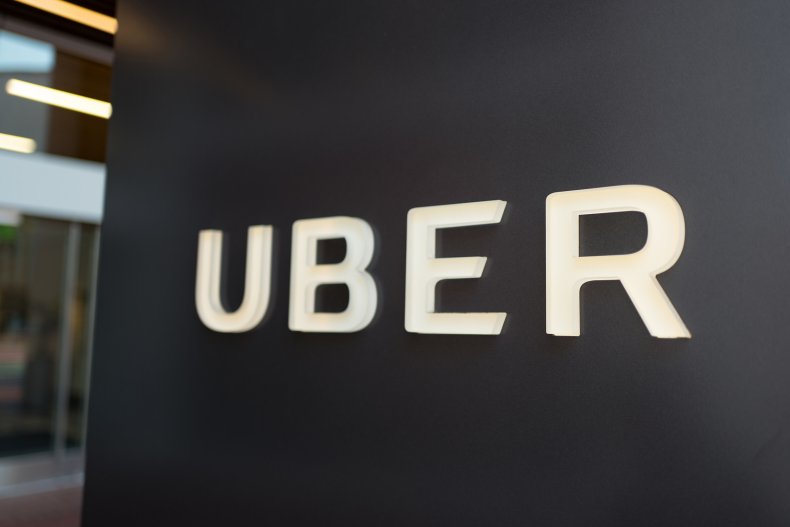 Moness texted her brother during the ride, asking him to leave the house when she pulled up. "I told the driver, when my brother was with me, that I am going to report him because I've never felt so unsafe in my life but he didn't seem to care."
Moness reported the driver to Uber's emergency line immediately, but at first, did not receive a full refund for the ride, nor word of what would happen to the driver—though they promised they would minimize the likelihood that she would again be matched with him.
"They just apologized for the inconvenience and gave me a $5 credit ($3.83 in U.S. dollars). I reached out three times but they said they had already provided the appropriate adjustment."
Fear of angering the driver kept her from speaking up during the ride, she told CTV. "I am a young woman, I didn't want to open my mouth, I was by myself."
Moness subsequently filed a report with the Road Watch division of the York Regional Police Department. Moness told CTV that she had received a reply from officials asking for any pictures or video she took during the trip.
Toronto police confirmed to CTV Toronto that they were investigating the case.
"We recognize the role we have in contributing to the safety of everyone on the platform and the communities where we operate. Once we learned of this report, we removed this driver's access to the app," an Uber spokeswoman told Newsweek when reached for comment.
Moness was also refunded the full cost of her ride—$47.28 ($36.22 in U.S. currency).
Updated (1/15/2020: 1:48 p.m.): With a statement from an Uber spokewoman.