Uber Driver in India Sentenced to Life in Prison for Raping Passenger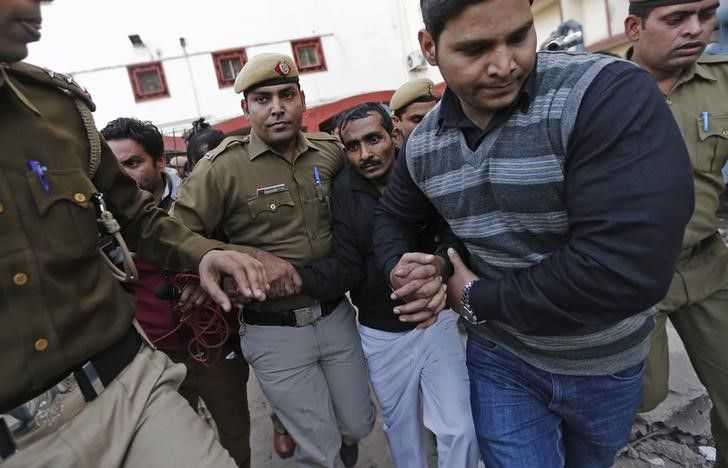 A former Uber taxi driver convicted of raping a female passenger in New Delhi, has been sentenced to life in prison.
Driver Shiv Kumar Yadav, 32, was convicted of rape, criminal intimidation, endangering a woman's life and kidnapping last month after the 2014 attack on a 25-year-old passenger. The woman said she was driven to an isolated area by Yadav after a booking a trip home with Uber from work in December and woke up to find him next to her. Yadav pleaded not guilty to the charges.
Judge Kaveri Baweja told a Delhi court on Tuesday that Yadav "will serve regressive imprisonment, which shall mean imprisonment until natural death," Al Jazeera reports. Life in prison is the longest possible prison sentence for rape in India, according to the AFP news agency. In addition to his jail term, the court also imposed a fine of 21,000 rupees, according to The Times of India.
Atul Shrivastava, prosecuting, told the courtroom that Yadav's sentencing should send "a message" to the country and make it so "a person cannot even think of committing such an offense."
Uber told Newsweek the company has no new statement on Yadav's sentence. In response to Yadav's conviction last month, Uber India President Amit Jain said in a statement, "Sexual assault is a terrible crime, and we're pleased [Yadav] has now been brought to justice.
"Safety is a priority for Uber, and we've made many improvements—in terms of new technology, enhanced background checks and better 24/7 customer support—as a result of the lessons we learned from this awful case," Jain said in his statement. Uber and other Internet-based taxi services were temporarily banned in Delhi following the attack. Uber has resumed service in Delhi.
The survivor also filed a lawsuit against California-based Uber in a U.S. court, although the case was settled out of court, the BBC reports. Her ordeal is the latest in a string of violent sexual assault cases in India over the past few years, including the gang-rape and murder of a female student on a Delhi bus in 2012.
According to Who's Driving You, a public awareness campaign by the Taxicab, Limousine & Paratransit Service, incidents of rape, sexual assault and harassment have been reported around the world by passengers against Uber drivers in Australia, Canada, India and the U.K. over the past year.