Former Taxi Driver Arrested in Uber Driver's Murder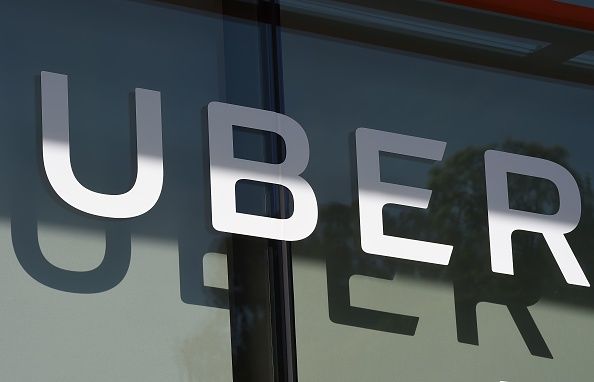 A former taxi driver was arrested this week in connection with the murder of Uber driver Filip Kirilov in Florida. Timothy Layne Anderson, 39, was taken into custody Tuesday night.
Kirilov, 29, got into his van on Sunday to do his usual job as an Uber driver when he got a call from a Tracfone. Working with a camera installed on the front windshield of his car, footage revealed audio featuring a male voice indicating a destination before three gunshots were fired. The gunman is then seen running away from Kirilov's van. The van was discovered with the engine still running on Sunday morning.
The phone number matched the one purchased by Anderson at a Walmart June 13, one of a few movements the Okaloosa County Sheriff's Office (OCSO) tracked with video recordings from various locations, the Northwest Florida Daily News reported.
Anderson was identified outside of a McDonald's on Harbor Drive and arrested on charges of premeditated murder. He had not yet publicly released a statement regarding the case.
Tensions between taxi drivers and ride sharing companies, like Uber, have escalated as of late. Taxi drivers have suffered thanks to competition from the rise of on-demand apps. In cities like New York, taxi drivers are losing business, a trend linked to rising suicide rates among taxi drivers.
Florida, however, was one of the first places to level the field. In October 2014, Broward County passed transportation legislation affecting all drivers as opposed to addressing on-demand service separately. Collier County, Sarasota and Gainsville followed suit in deregulating for-hire car services just days later, reported the Los Angeles Times.
Collier County joined the cities of Sarasota and Gainesville in completely deregulating vehicle-for-hire services, putting taxis and ride-share companies on equal footing. However, the transportation network company (TNC) is still responsible in Florida for making changes in legislation. In a March 2016 campaign, Uber targeted Florida State Senate President Andy Gardiner with ads, in addition to mailers in his district. According to a study by the National Employment Law Project, a nonprofit workers' rights group, the move pushed 32,000 signatures onto a petition into office allowing for Uber to expand its reach in the Florida community.
The study also proves Uber is pushing far into the market. Known as a transportation network company, Uber has about 370 active lobbyists in 44 states across the country—at least four times as many active members as Amazon.
A taxi service in Destin declined to comment to Newsweek, and the Sheriff's Office could not be reached for questions about the case or the relationship between Uber and taxi drivers on Okaloosa Island.