Uber Driver Shot by Passenger Firing Gun Through the Seat
An Uber driver was in critical condition after his passenger allegedly shot him through the car seat in Philadelphia on Thursday night.
According to reports, the alleged shooting occurred on Cobbs Creek Parkway at Delancy Street in West Philadelphia just before 10 p.m. on Thursday.
According to police, the unidentified driver, described as a man in his 50s, was driving a man, who, at one point during the ride, allegedly shot the driver through the driver's side car seat in what police described as an attempted carjacking.
Police said the victim got out of the car, which then crashed into a pole, while the suspect fled the scene. The victim, who police believe was hit under the armpit with the bullet going through his chest, had a gunshot wound to the back and left bicep, police said.
The driver was then rushed by paramedics to Lankenau Medical Center, where police said he was in critical, but stable, condition.
"Scene held and no arrest. The investigation is active and ongoing with Shooting Investigation Group," Miguel Torres, a spokesperson for the Philadelphia Police Department told Newsweek.
Torres added that the suspect was believed to be a black male and the motive for the shooting was unknown.
According to local television station WPVI, CCTV footage from the scene showed the victim's car rolling onto a sidewalk with one man running from the scene and another person limping by.
The news station reported that police said neighbors reported hearing a gunshot and saw the Uber rolling into a parked vehicle and then into a fence of a house.
"As they get to this location, we're not quite sure what happened inside the car, but we can tell by looking at the car at this point, there is a gunshot through the driver side seat," Philadelphia Police Captain John Walker told WPVI.
"We have a guy out here working tonight trying to make a living for his family, unfortunately, he's now in the hospital as a result of action taken by an individual that wasn't necessary," Walker told the news channel.
As of Wednesday, there have been at least 538 non-fatal and 134 fatal victims of gun violence in the east coast city, according to data from the city of Philadelphia. Some 88 percent of these victims are men. Seventy-six percent of these shooting victims are black, while 15 percent are Hispanic. Only eight percent are white and one percent are Asian.
There have been 153 homicides in Philadelphia so far in 2022, a six percent decrease from last year so far, according to data from the city.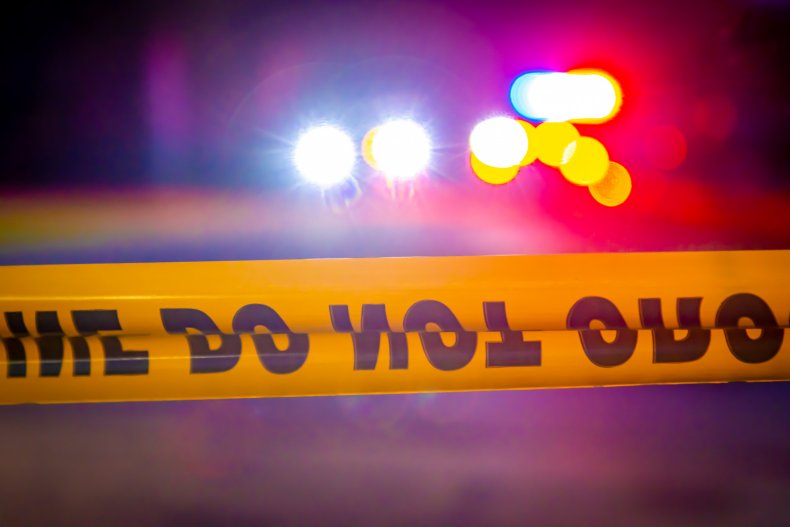 Another car shooting took place in Pennsylvania earlier this year where police found a man, woman and child shot multiple times in their car in Homestead, Pennsylvania. The man was pronounced dead at the hospital while the woman and child were in critical condition.
In February this year, a pregnant woman in College Park, Georgia was hospitalized after she was allegedly shot by her rideshare driver. The woman was taken to the intensive care unit and doctors delivered her baby early, shortly after the incident, police said but the woman and baby were in stable condition. While major rideshare companies do background checks on their drivers, they have publicly urged passengers to follow safety precautions when getting a ride.