Uber Drivers Stage 'Honk-In' Protest Outside San Francisco Headquarters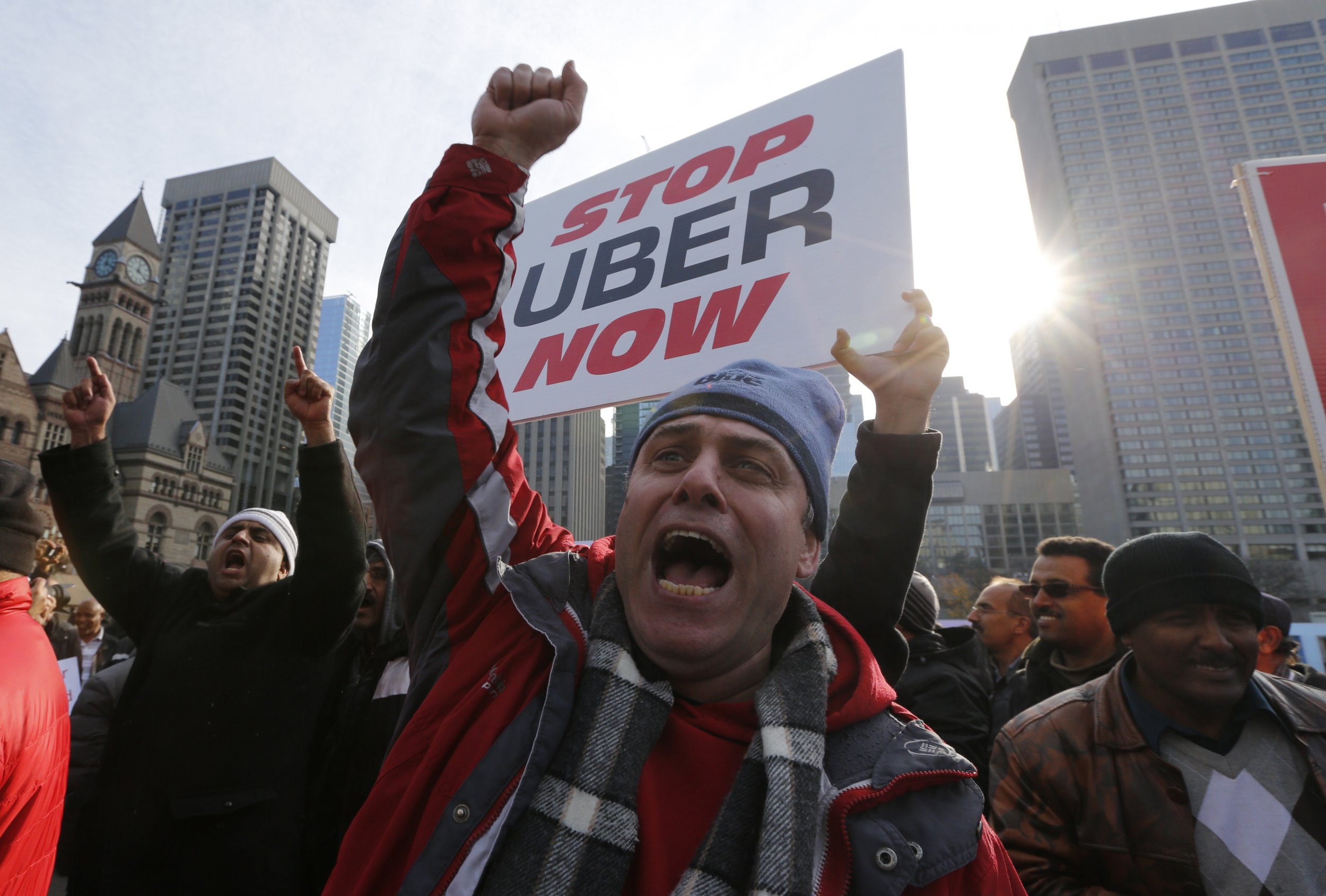 Uber drivers encircled the ride-sharing company's headquarters in San Francisco and staged a "honk-in" on Monday afternoon in protest of Uber's cutting of drivers' wages earlier this month.
Similar to what yellow cab taxi drivers used to do against Uber in past years, Uber drivers congested the traffic on the busy Market Street thoroughfare and made a ruckus with their incessant honking. The drivers asked Uber to "stop the greed" and asked for fair wages, according to one of their flyers.
"We work 80 hours weeks $600 after all fees," the flyer reads. "Uber makes $60 billion and calls us 'golden drivers.'" Some protesters taped the flyer on the back of the cars.
Uber's decision to decrease its fares in 100 U.S. and Canadian cities by as much as 20 percent has sparked discontent among its drivers. Uber drivers in San Diego, Houston and Tampa Bay have either protested or are planning a protest following the decision.
Despite a $62.5 billion valuation—making it the most valued private start-up in the world—Uber has endured a rough 2016 so far. Internationally, taxi companies in Hungary, Mexico, Indonesia and China have staged large-scale protests against Uber coming into their country.
As Silicon Valley's favorite son, Uber has been a common target in the courtroom as well. Last year, Uber was targeted in 50 total lawsuits, nearly four times more than Facebook in the same time span.
Newsweek reached out to Uber for comment and will update this report.