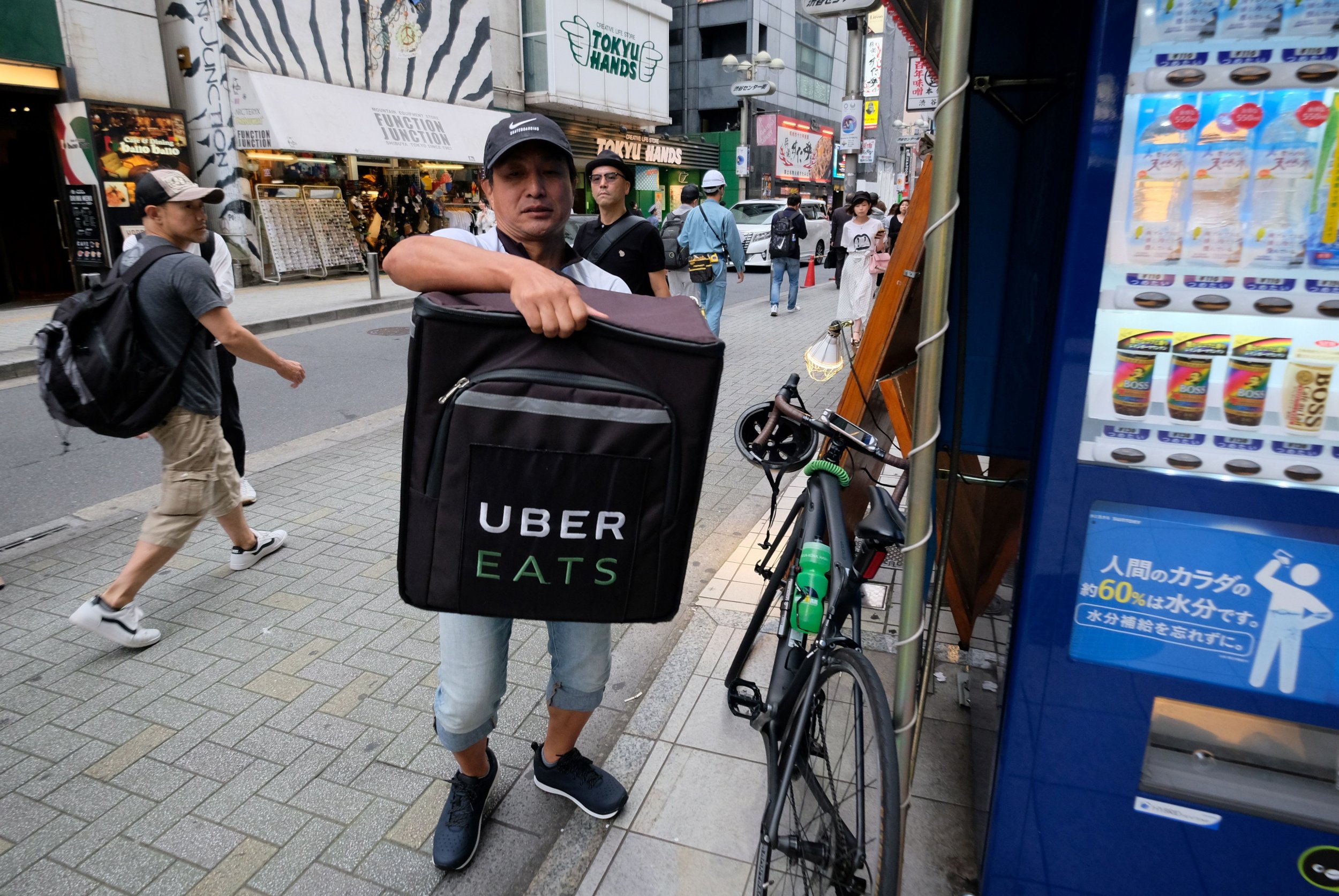 A man in Florida was shocked to find an unappetizing addition to a recent Uber Eats delivery, opening his dinner order to find a pair of soiled underwear alongside his food.
According to Miami's Local 10 News station, the man—named only as Leo—was expecting a delivery of Japanese food from a nearby restaurant, but also received an unsolicited side.
"Disgusting, unhealthful, it's potentially deadly," said Leo, who was visiting Miami for an art convention. "What do you do if you find this in your food?"
"Who thinks that you're going to get delivered somebody's dirty underwear?" he asked, according to News Channel 8.
Leo made his dinner order at around 10 p.m., he explained. When it arrived, he walked out of his hotel to meet the driver, who immediately began acting suspiciously. "I grabbed the food and right when I got the food she took off running and I was like, 'That was kind of odd,'" he recalled.
Regardless, he took his food back to his room and opened up the plastic bag. A brown paper bag was inside containing his food, but there was something else in the plastic bag too. "I thought this, when I was pulling it out, this sure is a fancy napkin," Leo explained.
But rather than a napkin, the item turned out to be a pair of thigh-length underwear, stained with what appeared to be feces. Leo threw the clothing back in the bag and immediately contacted Uber, the restaurant and the police department.
While expressing sympathy, all reportedly said they could do little about it. This prompted the disgusted customer to call Local 10 News so he could make people aware of the incident, the station reported.
"Any other thing, you can let it pass, but that's not a joke," Leo told the channel.
Uber sent a statement to Newsweek explaining it had given Leo a full refund and noting that the suspect delivery driver had no prior complaints against her.
"What's been reported is very concerning," a spokesperson said. "We are reviewing this order and reaching out to all parties involved to help understand what may have occurred. The courier has been removed from the app pending investigation."
Leo said the Bal Harbor Police Department police gave him a report number and assured him that officers would investigate the incident.
A spokesperson for the department confirmed to Newsweek that officers "documented the incident on a police report at the request of the complainant."
"The complainant claimed he found a pair of soiled panties in the delivery bag," the spokesperson continued. "No other police action is being taken at this time."
This article has been updated to include statements from Uber and from the Bal Harbor Police Department.