Will Uber of the Skies Ever Take Off? One Man Plans Electric Passenger Plane by 2019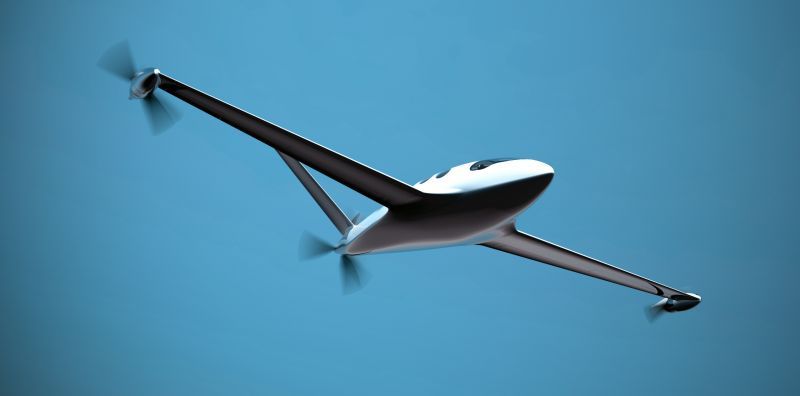 What if hailing a plane ride on your smartphone was as easy as ordering an Uber? This is the vision of electric plane startup Eviation Aircraft, which is described by its chief executive as "Uber meets Tesla in the sky."
Omer Bar-Yohay, who co-founded Eviation Aircraft in 2015, believes his company can revolutionize the way people get around, but the biggest challenge may simply be getting it off the ground. The company so far has two plane concepts and has raised $10 million in funding. It plans to produce a full-scale electric aircraft capable of carrying passengers in 2019.
But Bar-Yohay is not the only person to envision a future in which the skies are filled with autonomous planes capable of picking up passengers and carrying them above the traffic to their destination. His vision for an aerial Uber is in fact shared by Uber itself, which plans to create an "Elevate" network of self-flying vehicles.

In a 99-page white paper published last year, Uber Chief Product Officer Jeff Holden detailed a transportation system that would reduce a two-hour drive to a 15-minute commute. Instead of using planes, however, it uses a new class of vertical takeoff and landing (VTOL) aircraft.
"Over a dozen companies, with as many different design approaches, are passionately working to make VTOLs a reality," Holden stated in the paper. "From here, Uber will be reaching out to cities, vehicle manufacturers, prospective representative users, and community groups, along with key business, infrastructural and regulatory stakeholders to listen, learn, and explore the implications of this urban transportation movement."
The lengthy list of people and groups to consult is a reflection of the significant challenges that lay in front of any company looking to launch their own autonomous aircraft. While the skies may be relatively clear, the actual business space is cluttered with regulatory requirements, insufficient technological advances and countless cost and safety barriers.
For Bar-Yohay, the potential to become the next Uber or Tesla is too enticing to get too held up by such hurdles. Speaking at The Wall Street Journal's 2017 D.Live technology conference on Tuesday, Bar-Yohay laid out his plans where journeys could cost "like a bus ticket" for anyone wanting to ride.
"We have been sprinting full-speed for the past two years," Bar-Yohay said. "I don't think it is going to be winner takes all, but it will be winner takes a hell of a lot.... The market can become transportation for the masses.... We are here to steal clients from Ford, GM, Tesla…because we can be cheaper per mile."
This enthusiastic rhetoric is reminiscent of the hype that surrounds the Hyperloop—Elon Musk's concept for a vacuum transport system that holds the same promise of revolutionizing transportation.
Like Bar-Yohay, the heads of startups developing Hyperloop concepts have also outlined ambitions to make cars largely redundant by offering more a more efficient transportation option for the price of a bus ticket. These startups have also failed to deliver anything more than a rough prototype.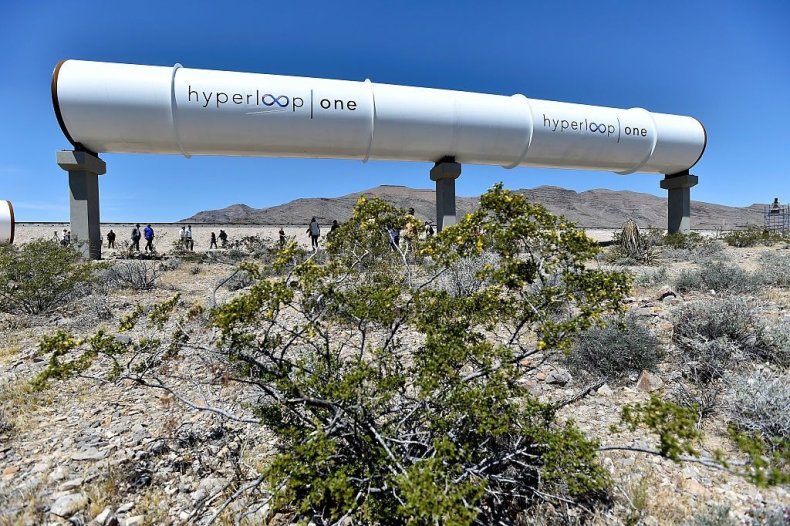 Eviation Aircraft has two concepts for electric planes: a larger Alice Commuter aircraft that holds up to nine passengers, and a smaller Orca plane that has 70 liters of payload space.
"Our solution is electric from conception," the company's website explains. "Starting from scratch we take a holistic approach to aircraft design, allowing us to fully optimize the benefits of electric aviation."
The company may have raised millions to achieve their idea of a transport solution, but it will need a lot more if it is to build a whole fleet of electric aircraft. And only then will the real challenges begin.