NRDC, UC Berkeley Will Analyze Uber's Environmental Impact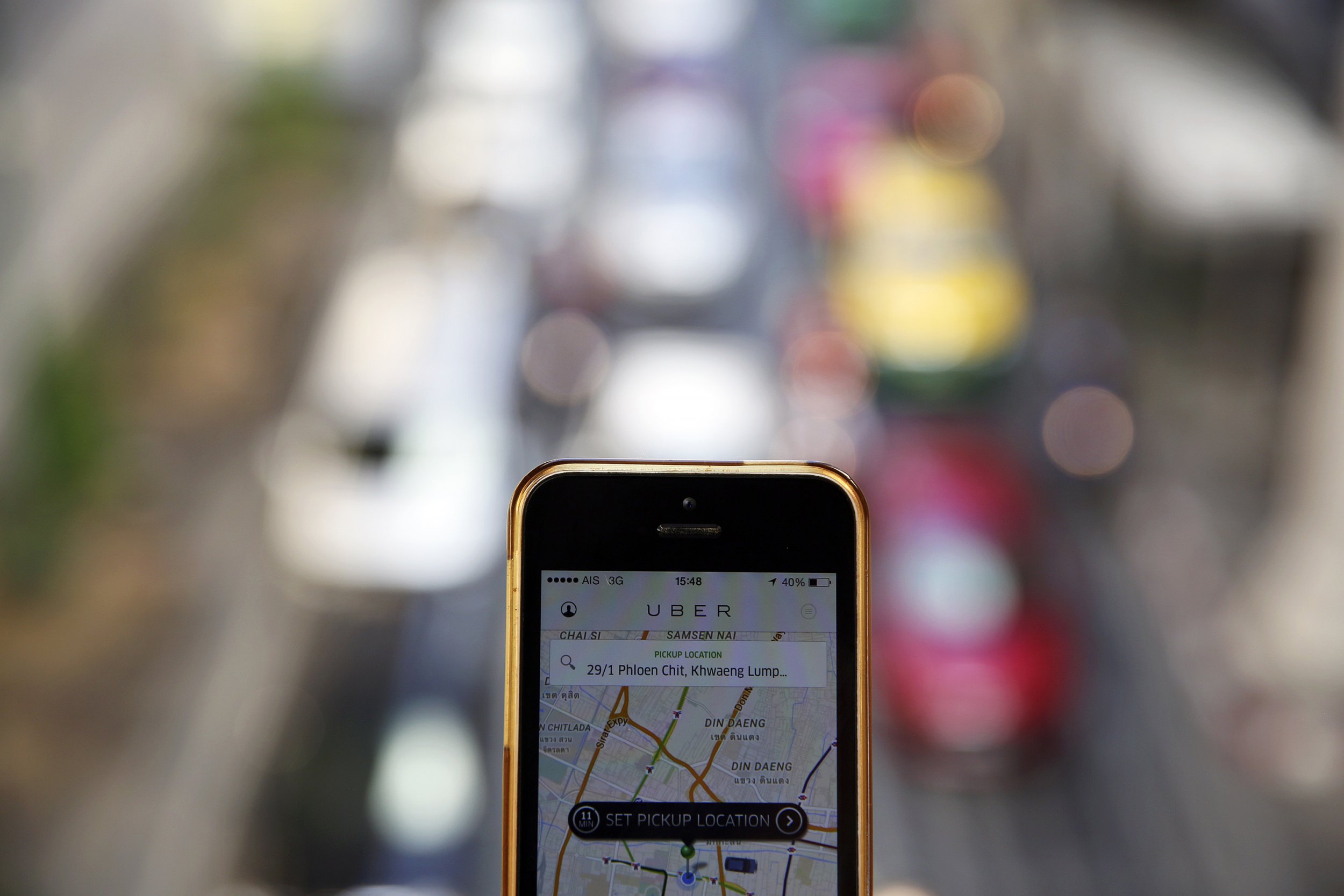 This story originally appeared on City Lab and is reproduced here as part of the Climate Desk collaboration.
Uber presents something of a Rorschach test for economists. Some see theride-hailing app (now valued at more than $50 billion) as a techno-salve for economically turbulent times, offering flexibility to drivers and an affordable service for riders. Others see an omen of something more grim, where the liability gap between corporations, workers, and customers has never been so wide.
There's also a divide among transit experts. Do Uber and its ilk complement established modalities, or compete with them? Do they encourage folks who would otherwise drive all day to give up their cars and use a mix of transit services? Or do they lure people who might have otherwise walked or rode the train to hail an easy, cheap car instead?
On balance, Uber, Lyft, and other such services are probably neither all good nor all bad. But with few meaningful studies of these services, and with such a tight lock on their ridership and financial data, it's been hard to say for sure.
We may finally be getting an answer. The Natural Resources Defense Councilhas announced that it will partner with UC Berkeley's Transportation Sustainability Research Center (TSRC) to analyze the environmental impact of Uber and Lyft nationwide. The central question is whether these services reduce, or add to, the number of car trips taken in major cities.
Amanda Eaken, deputy director of urban solutions and sustainable communities at NRDC, puts it another way: "If you hadn't just taken a trip using Uber or Lyft, what would you have done instead?"
For the research, Eaken and Susan Shaheen, co-director of the TSRC, will conduct extensive riderships surveys and analyze never-before-shared ridershipactivity data from Uber and Lyft. While their study will span the country, the researchers will focus on cities where thenewer "pool" services (UberPool and Lyft Line) are available (such as San Francisco, Los Angeles, New York City, Washington, D.C., and Austin). Among other things, they're interested in comparing the effects of these newer ride-sourcing services to the more "traditional" functions of the e-hail taxi companies.
Personal experience of Uber and Lyft suggests that the impact goes both ways—encouraging and discouraging transit alike. I can think of plenty of times that I've wimped out on walking home because Lyft was right there. I can also say that the prevalence of these services was certainly a factor when I chose to sell my car after moving to D.C. Even when I owned a car in L.A., I would regularly leave it at home, knowing that I had a variety of options for getting back.
Eaken suspects the study might find all of these effects writ large. "We're seeing some cases where people are definitely substituting a transit ride with a Lyft or Uber ride, especially with longer, multi-transfer rides," she says. "But by the same token, owning a car is expensive. Parking is hard. Having a vehicle on-demand might create an effect where people can really think about not owning a car."
One way or another, ride-hailing services are likely having some impact on transit, and by extension, the environment. Whatever the study finds—Eaken expects it will be published sometime in 2016—it will be useful for city planners as they think about infrastructure moving forward, and for environmental regulators as they think about how to encourage the best modes of transit.
"We are potentially reexamining the relationship between people and vehicles," Eaken says.
It's noteworthy that Uber and Lyft will be sharing their ridership activity data for the purposes of this study. Economists would surely love the opportunity to look at their financials to draw conclusions about their effects on employment. For now, we'll have to settle on how they influence public transit use.