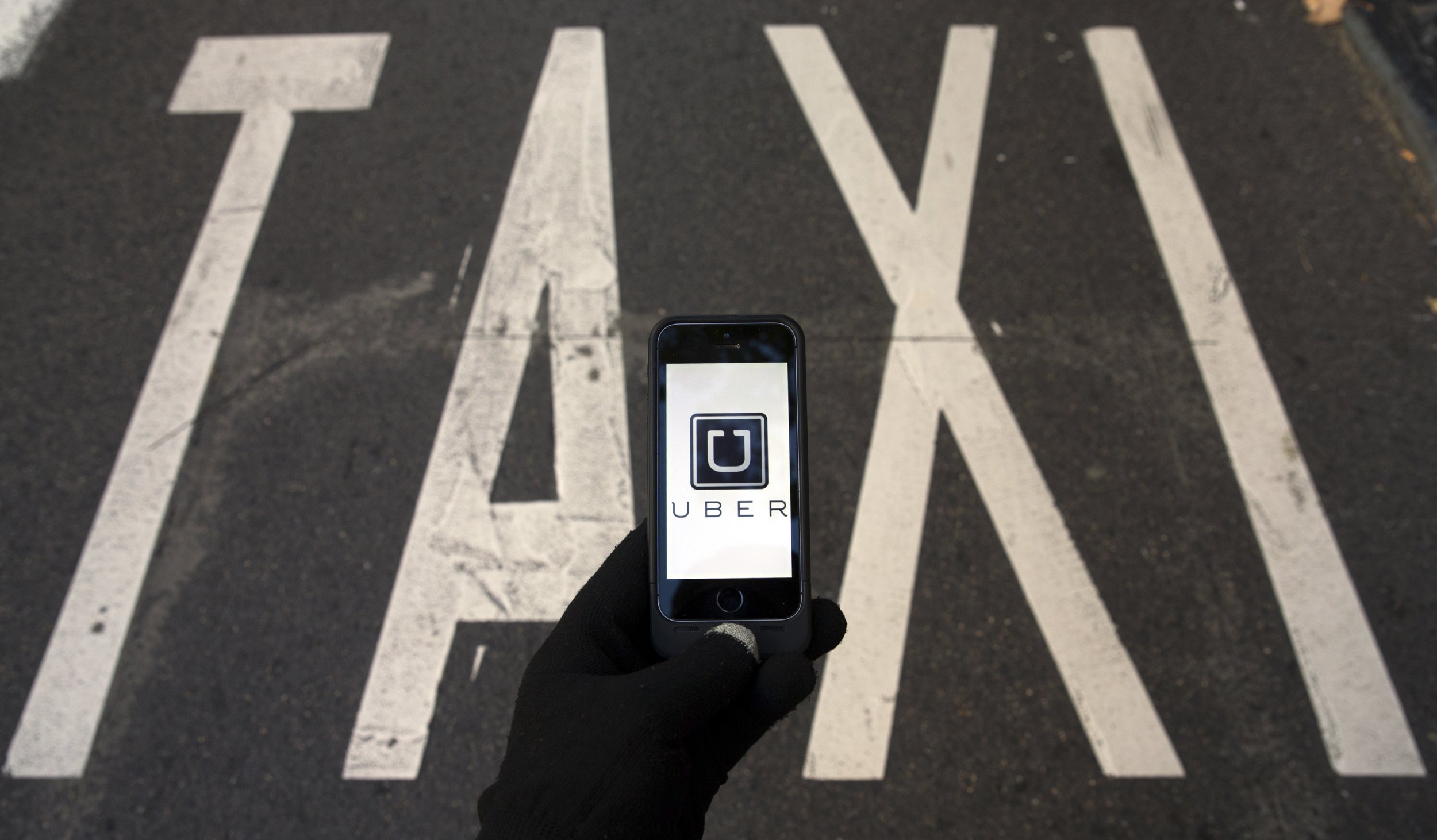 Uber has hit back at European countries who have tried to ban it by filing an official complaint to the EU.
The U.S.-based taxi app firm argue the national governments of France, Germany and Spain are breaching EU laws on competition and the single market by trying to shut it down.
The company has been battling against regulators and traditional taxi drivers in several European countries and has also faced restrictions, bans, court cases or protests in Paris, Berlin and Brussels, as well as numerous U.S. states.
Uber's Western Europe spokesman Thomas Meister told AFP: "We confirm the fact that we've filed those three complaints."
Uber categorises its business as a service "connecting riders to drivers", not a taxi firm, or as they put it, "a transportation carrier". Its drivers are approved by Uber but are officially self-employed and the firm don't own the cars in its fleet. This enables the company to avoid taxi licensing laws.
Jakub Adamowicz, a spokesman for the European Commission, said the body is "carefully assessing the complaints".
Uber's complaints surround EU rules on e-commerce and technological neutrality, jurisdictions over which the EC has significant clout. However, the EU has little power over transportation policy, as this is largely the remit of national authorities.
Should the EC accept Uber's argument, that it is merely a transport app and not a transport company and EU laws have been breached, it can launch in-depth investigations which could see the national governments of the accused nations facing penalties and fines.
Uber, worth an estimated $40bn, is a mobile app which puts people in touch with its drivers and undercuts traditional taxi fares. This infuriates taxi lobby groups, who argue the firm should be regulated in the same way as normal cabs.
Last month, a court in Frankfurt banned Uber's low cost service UberPOP, a move which an appeals court in France is still considering. In December, Uber was banned from taking bookings in the Netherlands.