Uber Unveils Plan to Fill the Skies With Flying Cars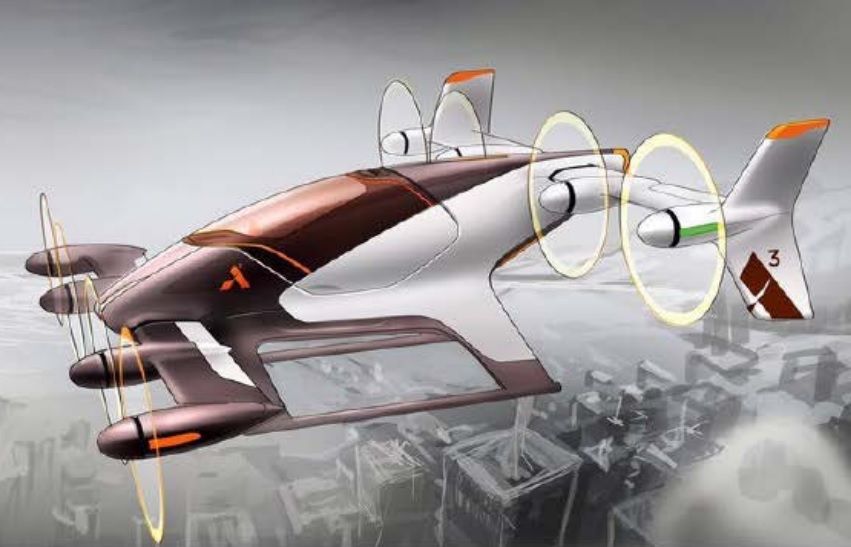 By the year 2030, the skies will be filled with autonomous drones capable of picking you up and carrying you above the traffic to your destination—at least if Uber has its way.
Jeff Holden, Uber's chief product officer, detailed his futuristic vision of an "Elevate" network of vertical take-off and landing (VTOL) aircraft in a 99-page white paper published Thursday.
Holden's paper—which makes Uber's recent self-driving truck announcement seem rather tame—is not a blueprint for Uber to build these types of vehicles. Rather, it lays out how such a transportation system would look like and how companies could go about building their own VTOL planes. Ultimately, of course, Uber will hope to commercialize these flying cars for its own profit.
The paper imagines a future where a two-hour drive could be reduced to 15 minutes and traditional transportation infrastructure like roads, bridges and tunnels no longer suffer the heavy strains put upon it by today's ground-based vehicles.
"Recently, technology advances have made it practical to build this new class of VTOL aircraft," Holden's paper states. "Over a dozen companies, with as many different design approaches, are passionately working to make VTOLs a reality."
Holden said the closest comparable technology to VTOLs that is in use today is helicopters; however, he describes these as noisy, inefficient, polluting and expensive.
Among the biggest barriers preventing VTOLs from coming to the market that Holden identified are regulation, battery technology, reliability, cost and safety—but he stated his belief that solutions to all of these will be found in the near future.
"The publication of this white paper marks the start of that journey," the paper states. "From here, Uber will be reaching out to cities, vehicle manufacturers, prospective representative users, and community groups along with key business, infrastructural and regulatory stakeholders to listen, learn, and explore the implications of this urban air transportation movement."