Uber France Executives Could Face Two Years in Prison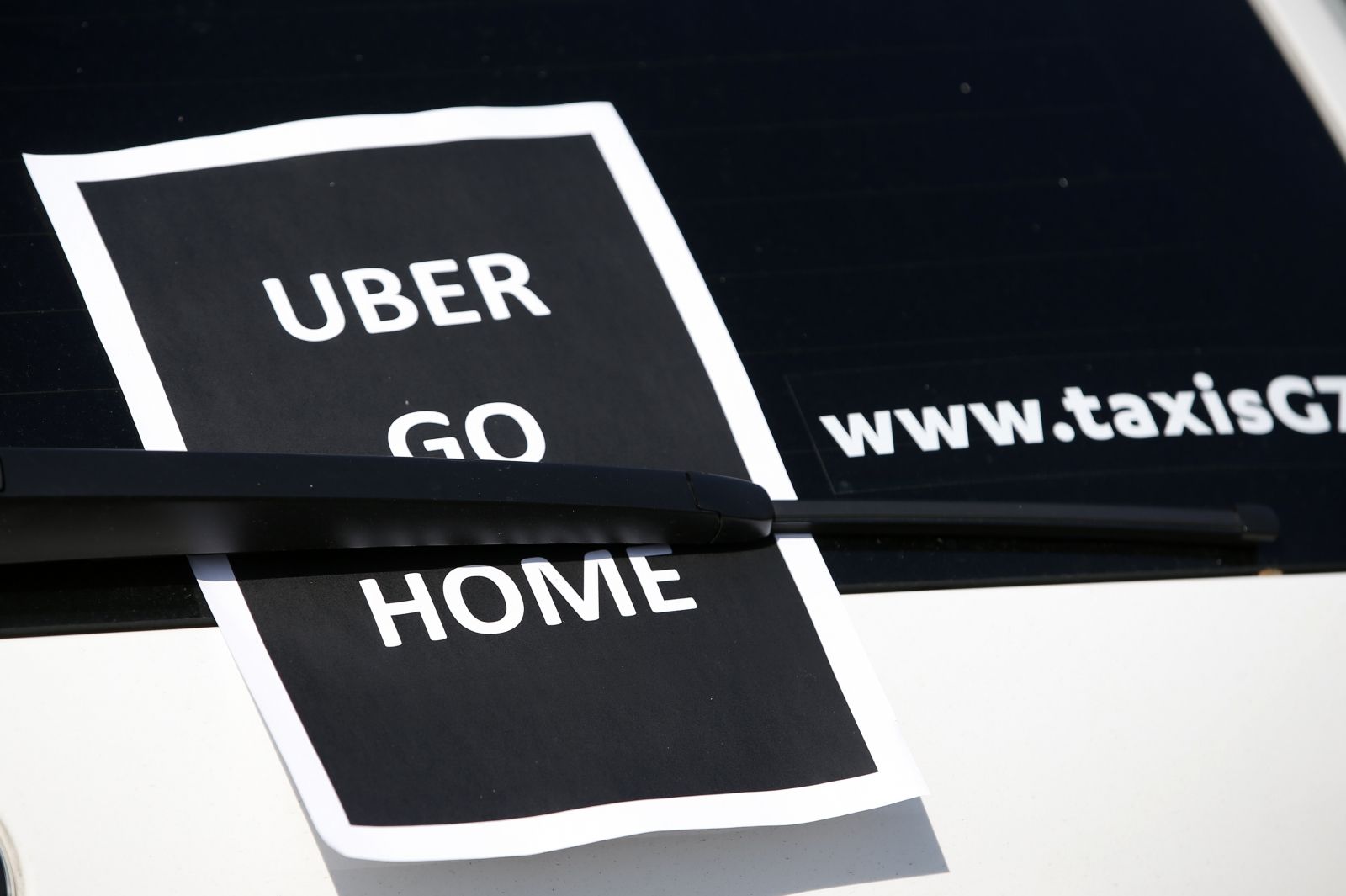 Two of Uber's top European executives will appear before French courts in September charged with offenses including the illegal operation of a taxi service, and could face two years in prison.
Thibaud Simphal, Uber France general manager, and Pierre-Dimitri Gore-Coty, general manager for western Europe, were arrested on Monday and held overnight.
The Paris public prosecutor said the pair will stand trial on September 30 on charges that also include deceitful commercial practices and the illegal storage and use of personal data. Uber has also been named as a defendant in the proceedings.
The company has said that the charges are "totally unheard of" and described the prosecutor's announcement as a "piece of pure calumny", according to the Wall Street Journal.
The case focuses on the company's UberPOP application, which connects passengers with unlicensed taxi drivers and was made illegal under a law introduced in France last October. The law allows for fines of €300,000 and two-year prison sentences to be imposed.
The arrests come on the back of violent strikes by French taxi drivers across the country last week, who accuse the ride-sharing app of undercutting their business by offering cheaper rides and employing unlicensed drivers.
In March, French police raided Uber's Paris offices as part of the investigation, seizing documents, computers and phones. French interior minister Bernard Cazeneuve last week described UberPOP as an "illegal service" and said that it "must be closed down".
Despite the allegations surrounding the app, Uber services remain popular in France. The company claims more than one million customers in the country, 400,000 of which use UberPOP.
An online counter-protest gathered supported from more than 100,000 passengers calling for a boycott of French taxis.
At the start of this year, Uber chief executive Travis Kalanick said the firm hoped to create 50,000 jobs across Europe as it built links with major cities on the continent. The company currently operates in 57 countries and is valued at almost $50bn (€45bn).
However, it has faced a challenging climate in Europe, with many countries taking legal action against alleged unfair competition practices. The UberPOP app has also been banned in Germany and Italy in recent months, while the company was forced to suspend its entire operations in Spain at the end of 2014.
This year, Uber has filed complaints against France, Germany and Spain, claiming the countries violated EU laws by seeking to ban some of the company's services.
An Uber spokesperson said the company is "keen to continue talking to the French government about the regulatory framework for services like Uber." The spokesperson added that no French court has ruled UberPOP to be illegal and that the French constitutional court would determine the app's legality in September.
This article has been updated to include the response from Uber.