As you might've noticed, this is not a particularly cheerful moment in the course of human events.
Over in Ukraine, the first European land war in decades continues to escalate even further, giving all of us who thought we were done with the Cold War and its terrors very few reasons to feel optimistic. We take even less comfort in our political leaders, who these days and with very few exceptions seem to be engaged in heated and divisive brinksmanship that delivers many accusations and very few solutions to our problems. And all of this is saying nothing of an unprecedented global pandemic, which left us more exhausted and divided than ever.
In short, it's been a very, very long couple of years. We're due for a moment of respite and inspiration, and luckily the calendar is about to give it to us.
The next month, from mid-March and mid-April, contains seminal holidays of four major world religions, beginning with the Hindu festival of Holi, continuing with Ramadan, and ending with Easter and Passover. It is a distinct month, if we allow it to be, of joy and reflection, of contemplation and community, of reminding ourselves that we've faced greater challenges before and have always overcome them by being together.
As practicing Jews, we believe coincidence is one of God's greatest gifts. So when we noticed all these holidays huddled so closely together, we decided that we, too, ought to follow their lead. This is why we decided to launch The Tent, a month-long experiment in letting Americans of all faiths come together and find their own way of engaging with tradition at the exact moment when so many of us need it most.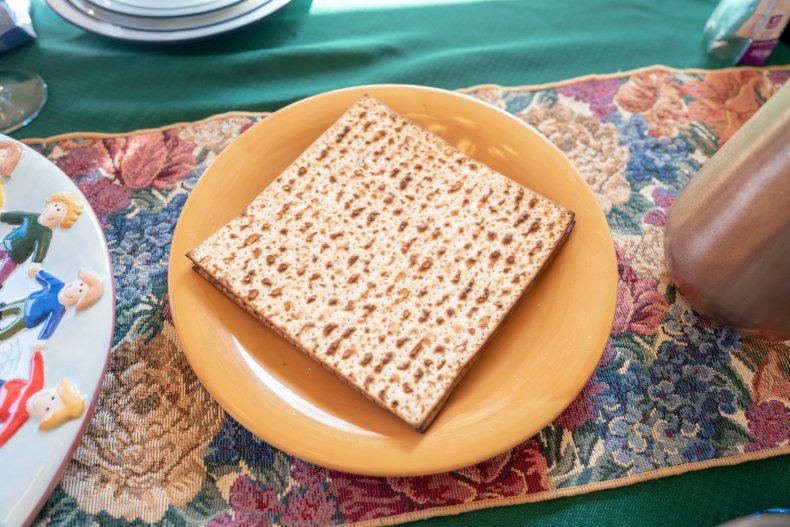 Sadly, this need is increasingly unmet by conventional houses of worship. As surveys repeatedly confirm, fewer and fewer of us are packing the pews these days. Most of us are many Sundays removed from our grandmother's church, and we wouldn't know how to read a siddur (Jewish prayer book) like our grandfather did if our lives depended on it. Instead we turn, in droves, to mindfulness apps and self-help books and anything else that can address the spiritual thirst that is so fundamental to human nature. Working for a publication of Jewish life and ideas, and spending our professional lives talking to people of faith, we see this paradox—more and more people seeking spiritual knowledge and practice, fewer and fewer looking for it at the synagogue or the church or the mosque—not only in our own tradition, but in others as well.
We hope that we can, if only for a month, disrupt the way faith is practiced in America. Think of it as Uber for religion, giving each and every one of us an easy and approachable way of finding the spiritual services we need. Say, for example, that you, God forbid, lost a loved one and are wondering what your faith or others have to say about grief and mourning. Or that you met someone serious about their faith and are considering conversion. Or that you're invited to a Passover seder and aren't sure what to bring (hint: put down the baguette). Whatever your need, from the most trivial and mundane to the deepest and most life-altering, you should be able to connect with a clergy person who can answer your question and give you the wisdom and comfort you seek in a way that makes sense to you.
To that end, we'll be giving everyone entrée to a marketplace of imams and swamis, rabbis and priests and ministers, faith leaders representing a wide and diverse array of beliefs and practices in Hinduism, Islam, Judaism and Christianity. These holy brothers and sisters will take to that most unholy place, the Internet, not only to engage each other and their listeners in difficult but absolutely essential questions—like how to fight with people you disagree with, without resorting to rage or hate—but also to offer their counsel to anyone who could use it.
We can't fix overnight any of the monumental problems plaguing the planet. But we can open our tent doors wide, sit together for a moment and remind ourselves that if we all grapple with the same needs, insecurities and yearnings, maybe it makes sense to grapple together, if only for one month. Join us?
Alana Newhouse is the editor in chief of Tablet Magazine. Liel Leibovitz is editor at large at Tablet and the co-host of its popular podcast, "Unorthodox."
The views expressed in this article are the writers' own.