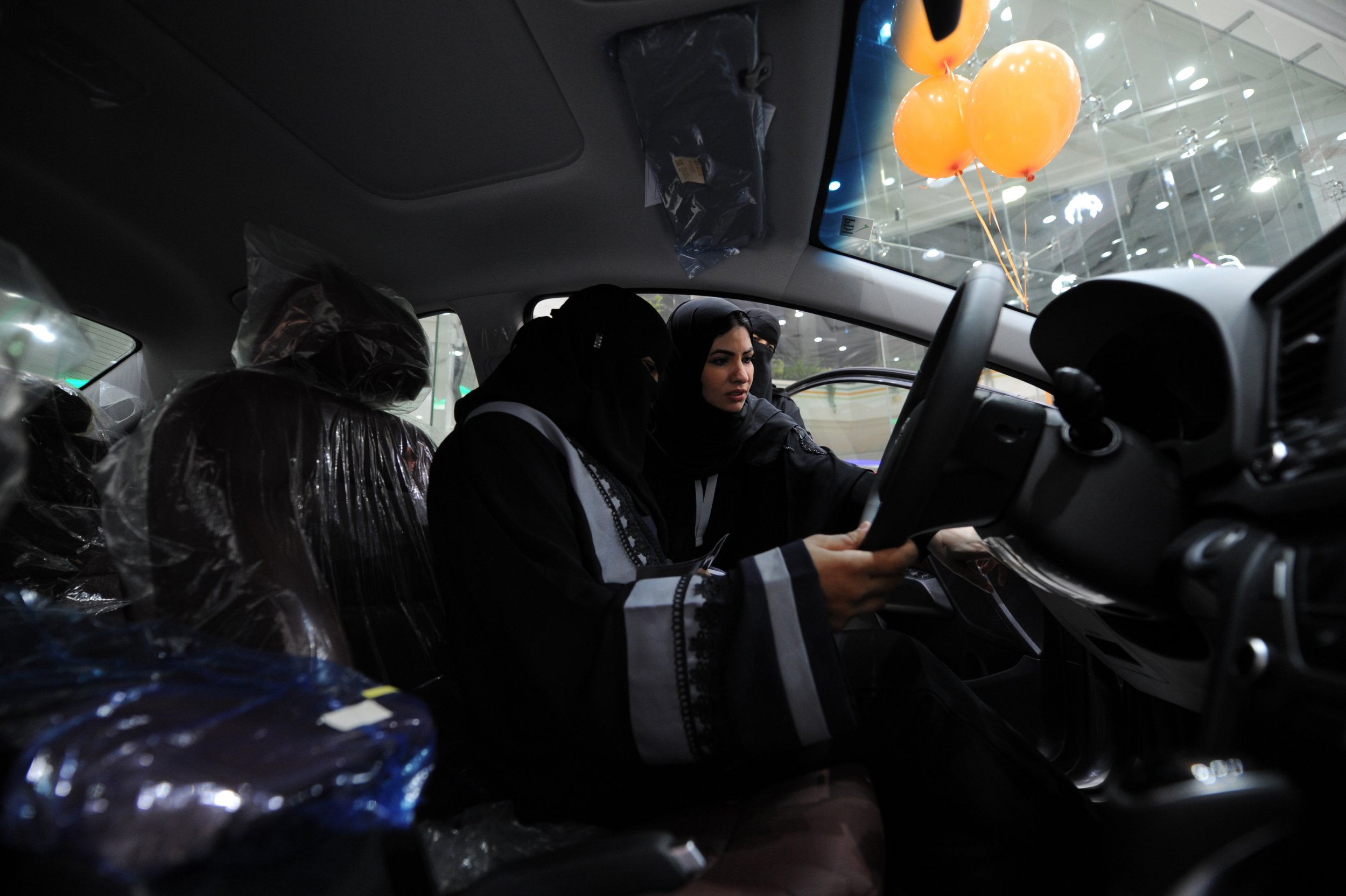 Uber is hiring its first female drivers in Saudi Arabia in preparation of June's lifting of a driving ban on women, the company said on Thursday.
The car-hailing service's Dubai-based counterpart, Careem, is also recruiting women as drivers in the Gulf Kingdom, the company confirmed to Newsweek. The Saudi ban on women driving had resulted in international criticism leveled at the country's wealthy ruling elite.
"The law allows the women to drive in KSA [Kingdom of Saudi Arabia], so this can be applied with Careem; there is no issue for women to apply with Careem," a spokesperson for the company told Newsweek. Uber did not respond to a request for comment.
At present, all drivers at the two firms are men, the majority of them Saudi nationals driving their private vehicles to earn extra revenue, according to company statistics shared with CNN.
While the ban is still in place, women continue to face arrest and prison time for driving cars.
Women account for 80 percent of Uber's entire client base in the ultraconservative country, which is governed by a radical strain of Islam known as Wahhabism. They also account for 70 percent of the clientele of Careem.
That company has initiated 90-minute training sessions in the Saudi cities of Riyadh, Jeddah and Al Khobar in a bid to train women who have already acquired driving licenses abroad. It trains them in Saudi road law and how to use the company's platform.
Women are restricted from doing many of the things men can do in the country, such as participate in sports alongside men, swim in the same pools as men, open bank accounts and leave the house without the permission of a male guardian.
King Salman lifted the ban on women driving in September in a decision lauded by activists and foreign governments worldwide.
The lifting of the ban is part of the modernization project of Saudi Arabia's Crown Prince Mohammed bin Salman, believed by many to be the future leader of the country. He initiated "Vision 2030" in a bid to integrate women more greatly into the Saudi economy, and to diversify the country away from oil dependence.