A law firm in San Francisco is calling for mandatory cameras in ridesharing vehicles as it manages a caseload of nearly a thousand sexual assault allegations against Uber and Lyft drivers.
The Levin Simes Abrams law firm has filed 85 civil complaints against Uber in San Francisco County Superior Court, with another 321 pending or under investigation. In addition, over 20 civil suits have been filed against Lyft, with another 517 cases pending, KPIX reported.
The firm said that the details and seriousness of the cases vary so widely it would not file a class action, although on Monday, it submitted a court petition to group more than 80 cases into a single legal action against Uber, The Mercury News reported.
The alleged incidents were from across the United States, with a third of the cases happening in California and a large number in San Francisco's Bay Area, according to KRON. Some suits have had out-of-court settlements while others will go to trial in the coming months.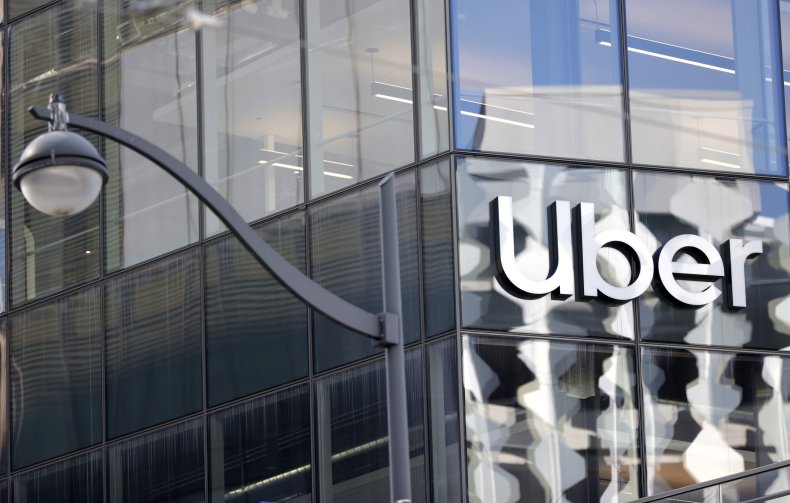 Attorney at the firm, Meghan McCormick, said there were complaints against drivers ranging from groping passengers and making inappropriate comments to rape.
"They end the ride early, so it looks to anybody watching, or to Uber, as if they did exactly what they're supposed to do. And then they keep going with that woman and take her to a deserted place," McCormick said according to the CBS affiliate.
"Some of these drivers are so bold in what they do, and think they can do. It can't be their first time," she added.
The lawsuits allege that Uber knew as early as 2014 that drivers were raping and sexually assaulting passengers and had "failed to implement basic safety measures necessary to prevent these serious sexual assaults, which continue to this day," The Mercury News reported.
In a statement to Newsweek, Uber said that it was working with Plaintiff's Counsel for more than a year but with most of the claims they had filed, there had not been sufficient information to identify a connection to the Uber platform.
When it had enough information on the cases, drivers have been been banned from the platform.
"We stand firm in our commitment to support victims and stop sexual violence by working with experts, developing security technology solutions, and setting the standard for transparency and accountability," Uber said in the statement, which was shared with other media outlets.
In a statement to Newsweek, a Lyft spokesperson said: "What these women describe is something no one should ever have to endure. Everyone deserves the ability to move about the world safely, yet women still face disproportionate risks.
"We recognize these risks, which is why we are relentless in our work to build safety into every aspect of our work. That means continually investing in new features and policies to protect our riders and drivers," the statement added.
Partner at Levin Simes Abrams, Rachel Abrams, said that "99 percent of these crimes would be prevented if there was a camera."
"I personally hope that by our bringing all these lawsuits, it will pressure the companies to self-regulate, so that we won't need a federal law," added fellow partner Laurel Simes, according to KPIX.
Newsweek has contacted Levin Simes Abrams for comment.
Update 7/01/21 10:45 a.m. ET: This article was updated to include a statement from Uber. It was later updated to include a statement from Lyft.