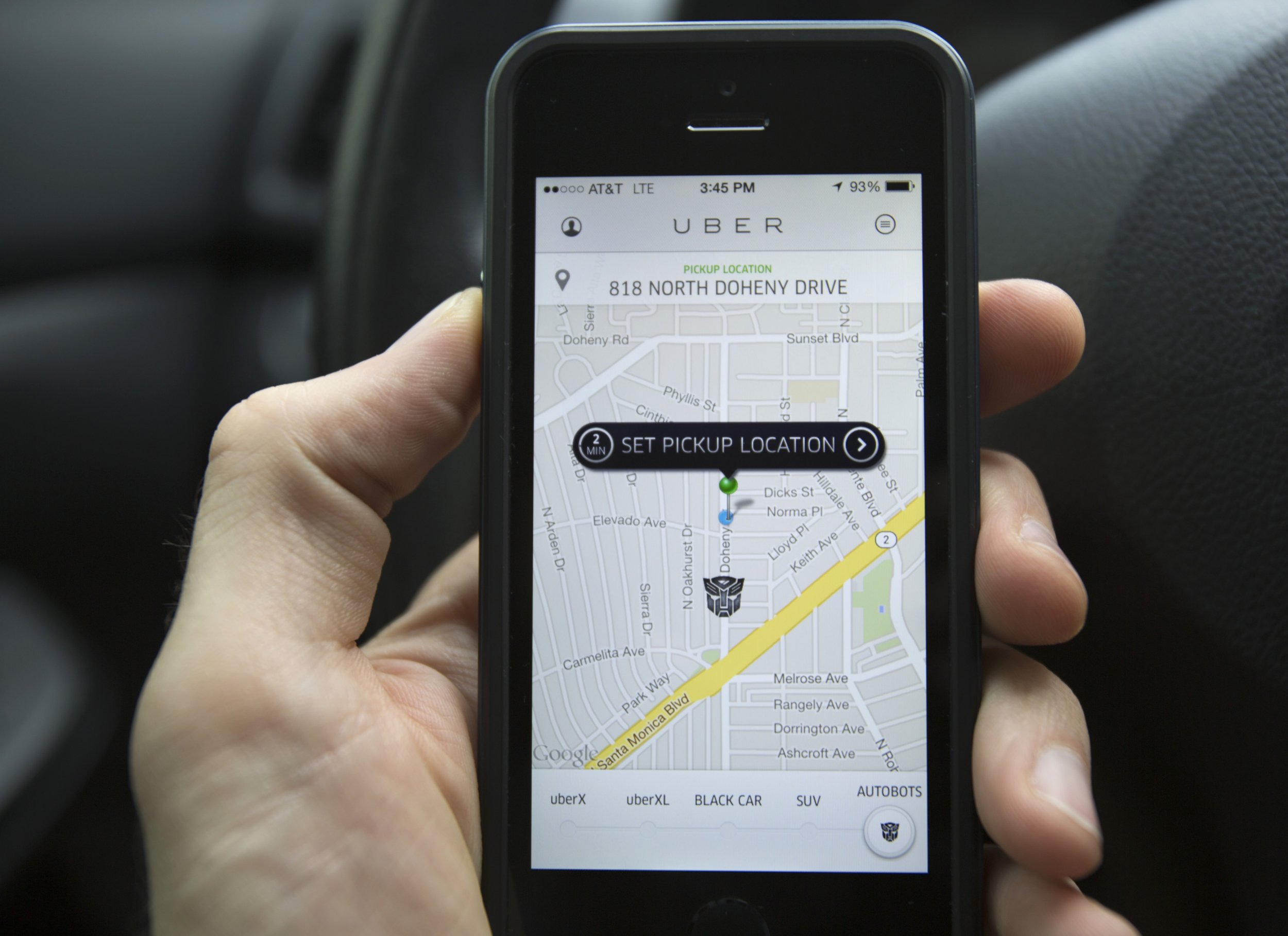 This week, the New York City Council held its first app technology hearing, organized by the Transportation Committee. The hearing was attended by the Taxi Limousine Commission, Lyft, Uber and representatives of the black car and livery industry.
Much of the hearing was a discussion between TLC Commissioner Meera Joshi and the committee. The TLC has had a tense, but productive, relationship with both Lyft and Uber as the companies worked to launch in New York over the past few years. Joshi explained that the TLC continues to carefully monitor both services, even undercover. "Our experts are trained in smartphone use. This takes our investigations to the next level. Just like we do undercover operations in the streets using hails, we do the same with e-hails."
Overall, Joshi was happy to welcome the two e-hailing services into New York's transportation landscape. "There has been a swell of new technology, some get headlines, some don't, and as a whole, that group has brought an extremely valuable contribution to the riding public," Joshi said.
A major point of discussion was the discrimination some riders feel from cab drivers. Antonio Reynoso, a council member representing parts of Brooklyn and Queens, said he was often passed up by cabs. Reynoso, whose parents immigrated from the Dominican Republic, stressed that this sort of discrimination was particularly prevalent in the outer boroughs. Both Lyft and Uber stressed that with their app-based hails, discrimination was far less of an issue. "Data and technology don't discriminate," said regional general manager of the East Coast for Uber Rachel Holt. Holt boasted wait times of under five minutes for those outer borough riders.
While neither app discriminates riders in terms of race, they can price riders out with "surge pricing." Surge pricing, which generally hits during rush hour and bad weather when most riders are seeking cabs, can be as much as eight to 10 times the standard fare. The committee asked Uber, "Percentage wise, what is the highest Uber can charge for Surge?" Holt did not offer an answer. "I don't know the exact average," she replied. Mark Weprin, a council member, said he had heard the max surge price was as much as 600 percent the average fare.
Yellow cabs, by contrast, never change their rate, regardless of demand. Weprin asked Joshi if the yellow industry would consider surge pricing. The TLC told Newsweek after the hearing, "No, we're not considering surge pricing the yellow cabs. It's not even on the radar."
Other council members also took issue with surge pricing. "You're exploiting what I view as a loophole," attorney and council member David Greenfield told the Uber and Lyft representatives. Reynoso also found issue with the pay structure, on the side of the driver, rather than just the rider. He asked how much the companies take for themselves out of the fare—Uber takes 20 to 25 percent of the fare for themselves depending on the type of vehicle, whereas Lyft is always 20 percent. Reynoso urged both companies to pay their drivers more.
The committee is chaired by Ydanis Rodriguez, a democratic council member from Manhattan. Rodriguez asked both Lyft and Uber to discuss their privacy policies and share information about their driver-recruitment methods, seeking monetary figures on exactly how much the companies had spent as a whole and per driver to convince drivers to join their service. Neither company would comment.
As for privacy, both companies were also mum as to whether they allowed any third-party services to see user information, such as names, contact information and ride history. Lyft did disclose that a third party holds users' credit card information for optimal security, but did not comment overwise. In an email following the hearing, Lyft told Newsweek, "To operate the Lyft Platform, including processing your transactions and supporting your activities on the Lyft Platform, we may share your personal information with our agents, representatives, contractors and service providers so they can provide us with support services such as email origination, receipt or support services, customer relationship management services, and order fulfillment. We require these entities not to use your information for any other purpose."
The hearing was most tense when the subject of "God view" was brought up. God view allows Uber employees to view a riders profile, their trip data and any trip in progress at any time. Josh Mohrer, Uber's director in New York, used God view to track a reporter's Uber ride on two separate occasions without her permission. "How many Uber employees can access God view?" Rodriguez asked. Holt offered no information once again, "I don't have specific numbers." When asked if job applicants are allowed to use God view during the interview process, as has been reported, Holt said it was not the company's policy to allow this. Holt said God view access is "only given to people who have a critical business need" for it, but did not define what this critical need may be.
As for Lyft, they were asked if they have their own version of God view. "There is information that is digitally available. I don't know who has access in the current policy," their representative replied.
After Uber and Lyft representatives left the hearing, an Uber driver, whom Uber refers to as their "driver partners," attempted to approach Holt and question some of her remarks to the committee. The drive was quickly whisked away by lobbyists hired by Uber without a response.