Uber, Lyft Prepare for Blizzard Pricing and Customer Meltdowns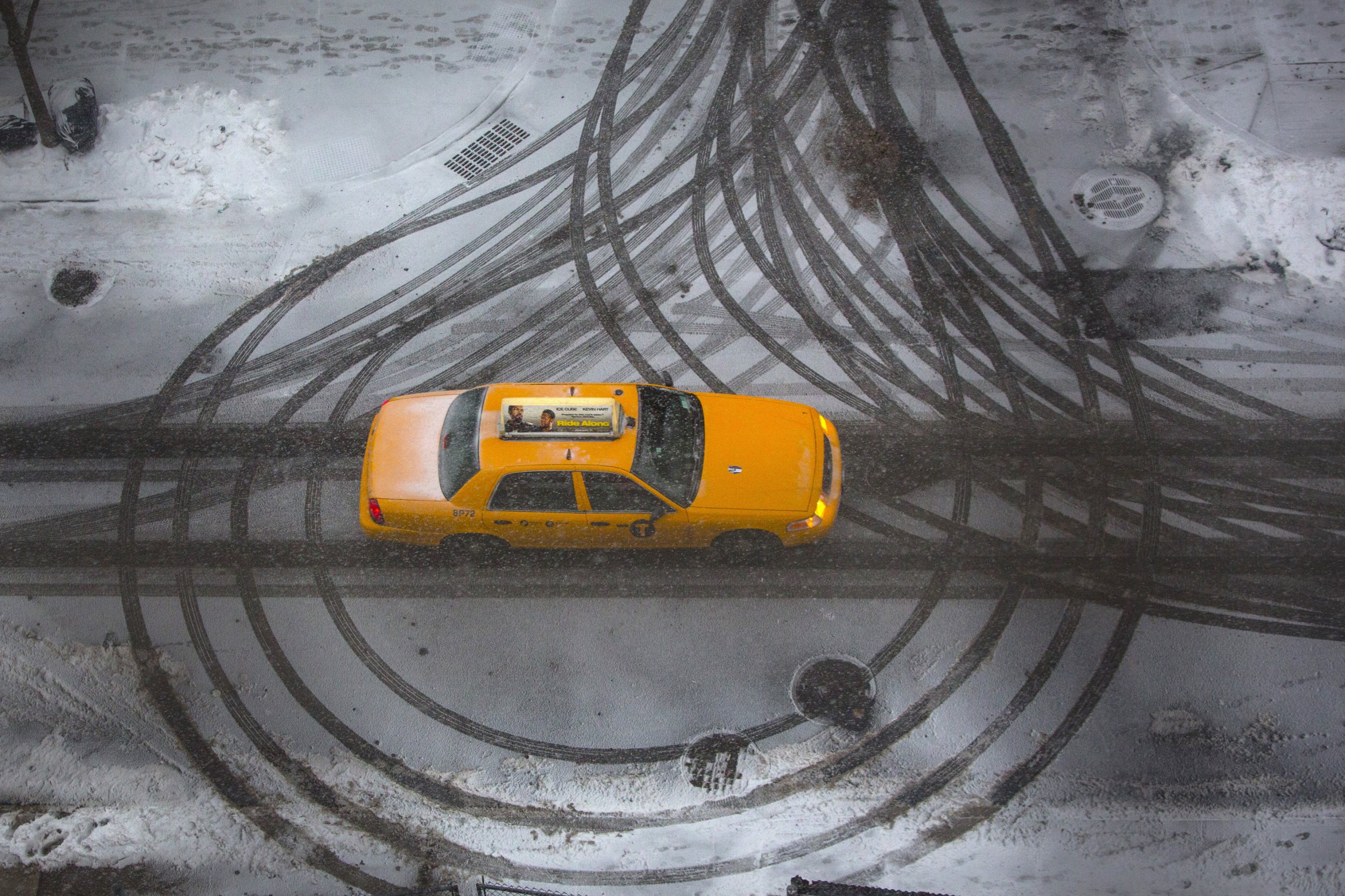 Updated | During a brutal New England blizzard last year, Jess Seinfeld, who's married to the multimillionaire comedian Jerry Seinfeld, Instagrammed a $415 bill from Uber with the following message: "Uber charge during a snowstorm to drop one [child] at Bar Mitzvah and one child at a sleepover. #OMG #neverforget #neveragain."
Uber's surge pricing, a premium charged when drivers are scarce, was about eight times the normal fare. While Seinfeld has vowed to "never again" participate in Uber's surge storm pricing, it is likely that hundreds of other New Englanders will need rides and turn to e-hailing services.
This year, though, New York state is looking out for its travelers' wallets. Following a claim from the New York attorney general that Uber was price-gouging customers, the company and the state reached a formula to determine state of emergency surge pricing: "For each market, the state of emergency price will be set after excluding the three highest-priced, non-emergency days of the preceding two months."
In layman's terms, that means Uber will make a list of the highest surge prices over the last 60 days and strike the three highest days (that means New Year's Eve, a notoriously pricey night, will not be included) to determine the company's blizzard storm pricing.
Here's an example of the blizzard pricing, provided in the agreement between the AG and Uber: "The three highest prices set for Uber X in New York City on different days during the sixty days preceding the [blizzard] are 4.5X, 4.5 X and 3.25X. The next highest price set on a day other than the days on which the three highest prices were set was 2.5X. The price cap [during the blizzard] would be 2.5X."
Based on the algorithm, Uber will be capping surge pricing at 2.8 times the normal fare in New York City. New Jersey rides will also be capped at 2.8 times and Boston will be capped at 2.9 times the normal price. Pennsylvania surge prices remain unclear.
Its main competitor, Lyft, has capped surge pricing at 200 percent, which equates to three times the normal price—as the 200 percent is added onto the existing fare. "Demand may not even push prices that high, but the cap is there so rides during busy periods remain affordable. Our community's safety is our top priority, and we want to make sure everyone has a safe, reliable ride home," Lyft said in a statement about the approaching blizzard.
With Lyft, a ride from New York's 14th Street at Union Square to 42nd Street at Times Square would usually run customers $12. If maximum surge pricing goes into effect during the storm, expect that same ride to be $36, as the cost minimum will jump to $24 from $8 and the per mile cost will be $6.45. The same commute using Uber's lowest price service, "UberX," would be $11 to $14. With 2.8 times surge, that comes to $30.80 to $39.20, just around the same price as Lyft.
Connecticut and New Jersey residents shouldn't expect to ride for less than $20, as there is usually a cost minimum of $5 plus a $1.10 per mile charge, in addition to several other fees. Bostonians have a slightly lower cost minimum at $4, but the base charge and safety fee are higher, as is the cost per mile.
Though the attorney general's office has reached a state of emergency pricing formula with Uber, it does not have a similar plan set up with Lyft. "Provided there is an abnormal disruption in the market during the expected storm, the Attorney General's Office will be monitoring all providers of essential services, including transportation, for price gouging. In addition, the office will be working with Uber to ensure last year's price cap agreement is in full effect," an AG representative told Newsweek.
Luckily, public transportation fees don't change during big storms, but service may be faulty. Yellow cabs in New York have been instructed to drive slowly and carefully, and some drivers may not work at all considering the blizzard. "Yellow taxi drivers are some of the safest drivers on the road, so remember while you may be in a hurry to get home, your driver also wants to get home safe," Tweeps Phillips Woods, the executive director of the Committee for Taxi Safety, told Newsweek. Gett, another e-hailing option, is offering $10 flat rate rides throughout a large portion of Manhattan and does not have any plans to surge this rate during the storm. In Boston, public transportation will operate as close to normal as possible, but in Philadelphia transit will move to a weekend schedule during the blizzard.
For those truly worried about commuting, and the potential cost that comes with it, we recommend staying home and curling up with a great magazine.