Uber Passenger Arrested After Using Racial Slur, Smearing Blood in Car: 'I Hope you get Shot'
An Ohio man has been arrested and charged with using a racial slur against an Uber driver and damaging his car.
According to reports, Michael Winterman, 60, appeared to be intoxicated when he entered Uber driver Abdelkadre Khamis Ahmat's vehicle in Covington, Ky., which is just across the river from Cincinnati, on May 28. Ahmat told officials that his GPS stopped working during the ride, and he asked Winterman for directions to his home in Cincinnati.
Instead of providing Ahmat, a Black man born in Chad, with directions to his house, Winterman allegedly became frustrated, according to reports. Ahmat made a recording of the incident after seeing the man's state. Winterman eventually called 911 and also threatened Ahmat with violence while calling him a racial slur.
Ahmat's video captured Winterman saying at one point, "I hope to hell you get shot."
Winterman also exited the vehicle at one point and allegedly began vandalizing it. When Ahmat stepped outside and attempted to stop him, Winterman reportedly punched him. Ahmat said later that Winterman fell on the ground, bloodying his nose in the process. Winterman later allegedly smeared his blood on the Uber driver's car.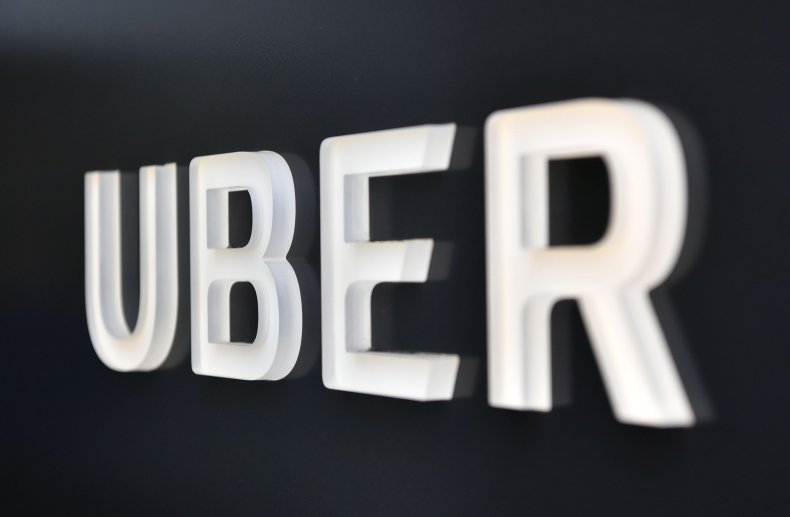 The Cincinnati Police Department issued warrants for Winterman's arrest on May 31 and he was arrested earlier this week, according to WKRC-TV. He is currently being held at the Hamilton County Justice Center on charges of ethnic intimidation, criminal damaging, and disorderly conduct. WKRC reported Winterman will appear in court sometime on Thursday.
The police department had asked for public help in locating Winterman on June 8 by posting a "wanted person" notice on its official Twitter account.
In an affidavit, the police wrote Winterman "did knowingly while intoxicated verbally abuse Mr. Abdelkadre Ahmat by calling him a n----- and wishing someone would shoot him. Mr. Winterman also damaged the victim's vehicle while in a fit of rage."
Winterman was still at large on Tuesday when the Council on American-Islamic Relations (CAIR) held a news conference to discuss Ahmat's story. CAIR spokesperson Whitney Siddiqi said that since Winterman had complained about Ahmat to Uber, the driver's account with the company had been suspended.
CAIR shared a WKRC-TV report on the story on its YouTube channel. The story contains portions of the video recorded by Ahmat of Winterman.
CAIR-Ohio Staff Attorney Lina Abbaoui said in a press release that she wanted the incident investigated as a hate crime. She also said in the release, "as the victim, he should be supported rather than punished."
Siddiqi asked that Uber reinstate Ahmat, claiming the job was his primary source of income. Soon after the CAIR conference, Uber did reinstate Ahmat, as well as banned Winterman from using the service.
Newsweek left messages with the Cincinnati Police Department for more details but did not hear back as of press time.