Uber Plays the Race Card to Shoot Down Tipping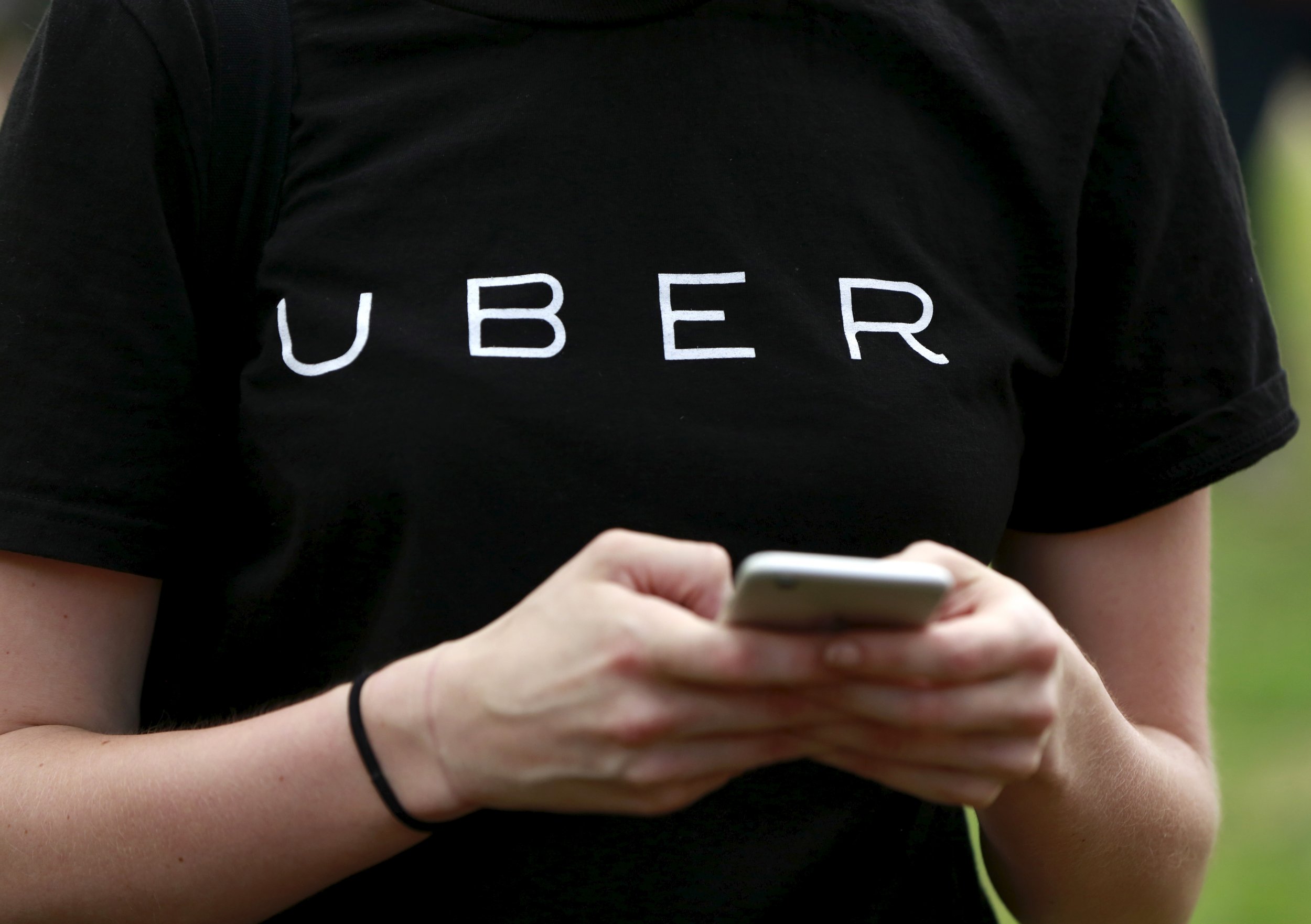 When Uber and a coalition of drivers from Massachusetts and California agreed on a $100 million settlement last week over employee rights, news outlets, including Newsweek, heralded the news as the beginning of the tip-included Uber era.
But as of Thursday, Uber is not giving into the in-app tipping option demanded by many of its contracted drivers. The ride-sharing service instead doubled down on its refusal, arguing that tipping is inherently unfair due to the passengers' unconscious racial biases, according to The Boston Globe on Thursday.
Uber countered the Globe report by publishing its own report on Thursday morning, clarifying its position. Arguing equality in race and geography, the company pointed to academic studies that argue tipping skew favorably toward white workers, and that drivers may focus around wealthier neighborhoods to get larger tips than the city as a whole.
"Tipping is not included, nor is it expected or required. In fact riders tell us that one of the things they like most about Uber is that it's hassle-free. And that's how we intend to keep it," writes Uber.
Uber also corrected many of the media reports anticipating tipping for Uber drivers. The settlement merely seeks to "clarify on its website and in communications with Drivers and riders that tips are not included on Uber's platforms (except on UberTAXI), and that tipping is neither expected nor required" once the settlement is finalized.
Uber's racial bias argument hinges upon a 2008 Cornell University report that found both black and white restaurant customers tipped the white servers better than their black counterparts, adding to a growing list of research that finds unconscious racial bias across the country in numerous industries. "Drivers know that they earn the same for doing the same trip, no matter who they are or where they're from," Uber argues. Newsweek reached out to the two authors for comment; one declined and one did not respond to the request.
But four Uber drivers who spoke to Newsweek dismissed the racial bias as a poor excuse. All four signed a petition on coworker.org , a workplace advocacy website, that asks Uber to develop the tipping option for non-UberTAXI Uber services. (UberTAXI—which are licensed taxi cabs working in commission with Uber— charges a mandatory 20 percent tip .) Over 2,500 people signed the petition so far.
"When I first read that Boston Globe report this morning, I laughed," Tanya Forrister, a white woman who drives Uber in Tampa, Florida, tells Newsweek. "People want to tip. There has been many times in Uber when people want to give me extra, but they have no cash. It's not their fault, it's Uber's stupidity."
Melody Lopez, a black woman who lives in Boston, says she received more insensitive remarks about her gender than her race while driving Uber. "I think [Uber's argument] is a clever cop-out," Lopez tells Newsweek. "I had sexual harassment. I have not experienced anything racist though. I know people who drive Uber that have experienced insensitive remarks because [the passengers] were inebriated."
Three of the four Uber drivers tell Newsweek that they also drive for Lyft, Uber's main ride-sharing competitor in the United States. Lyft provides a tipping option at the end of the ride. While Uber argues that riders want to tip drivers on "only a very small percentage of trips," Lyft and the drivers say otherwise.
"Seventy percent of Lyft passengers have given tips," Lyft tells Newsweek. "To date, drivers have earned more than $85 million in tips from driving with Lyft. They tell us that the ability to receive tips is one of the reasons they prefer driving for us."
Forrister says Lyft passengers tip her around 8 of 10 times. Carol Mendoza, a white woman who lives in the northern suburbs of Chicago, says she received tips at least half the times when she drives in Chicago.
When asked the racial bias argument from Uber, Mendoza, who says she made just above break-even after paying $3,000 in taxes as a self-contractor, argued that "something will be better than nothing" when it comes to tipping.
"Is everyone going to stop tipping because everyone is prejudiced?" Mendoza says. "There is a lot of injustice in this country, but we still tip."